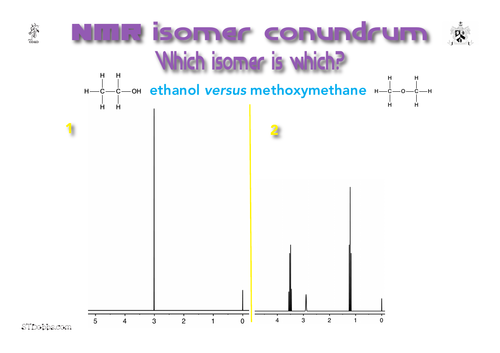 Use the proton NMR trace to distinguish which is which.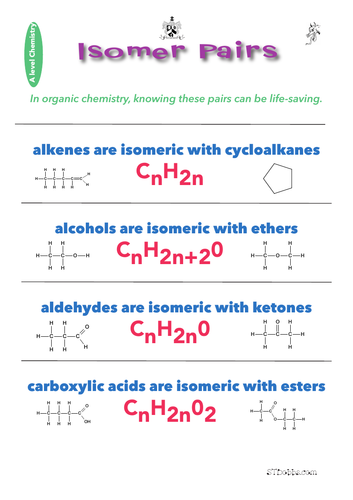 In organic chemistry, knowing these pairs can be life-saving. For display in any A level chemistry lab.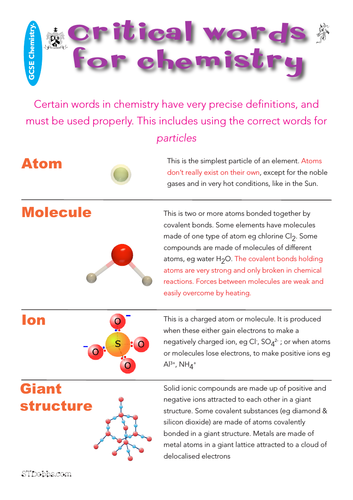 Students need to be reminded to use the correct particle words in the right context. This simple poster could draw their attention to this.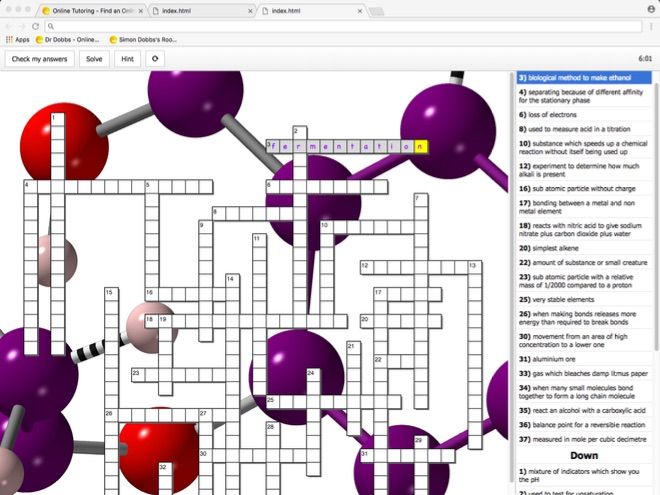 Double click on the document called 'index' and away you go. This will load the interactive crossword in your browser (doesnt seem to work in safari, but does in everything else). Flash plugin not required. There is a button for hints and one to check answers, and one for the solution. Use as a starter activity on whiteboard, or otherwise. Just adds a bit of variety to revision lessons.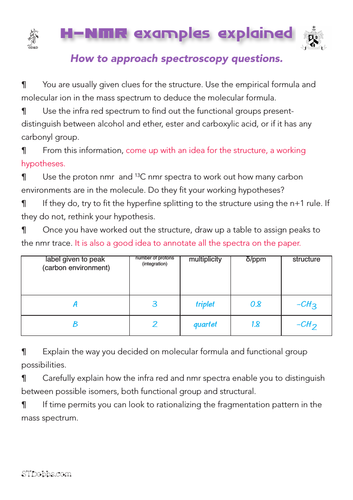 Gives a few pointers on how to go about these long answer questions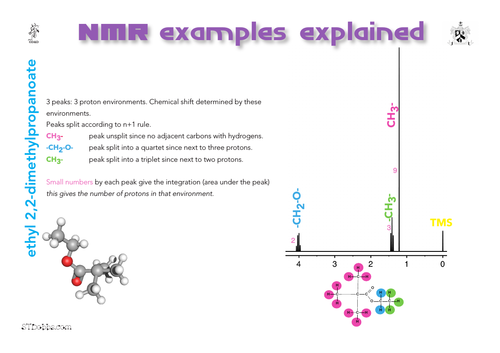 NMR examples explained: ethyl 2,2-dimethylpropanoate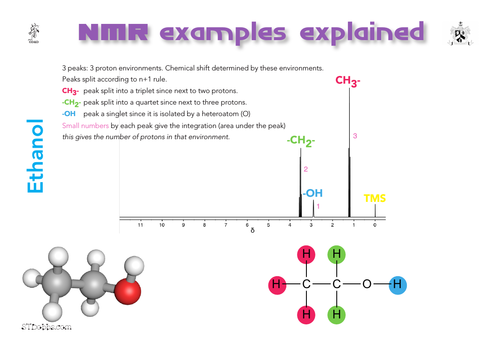 A colourful explanatory poster explaining the nmr spectrum of ethanol.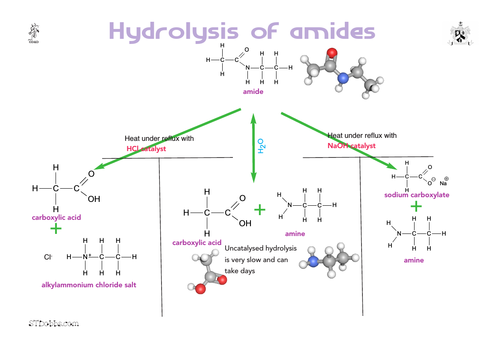 A simple poster or revision display which uses colour to make the hydrolysis of amides engaging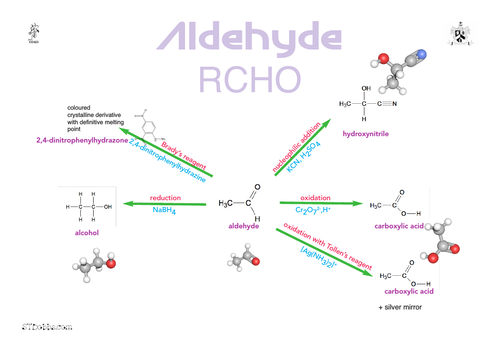 A colourful summary of the reactions of aldehydes which could be displayed on a noticeboard or given as a revision resource (print in colour!)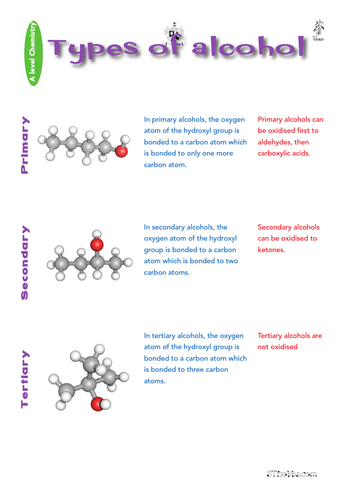 This is a very simple revision sheet or poster showing the difference between primary, secondary and tertiary alcohols.