56Uploads
2k+Views
233Downloads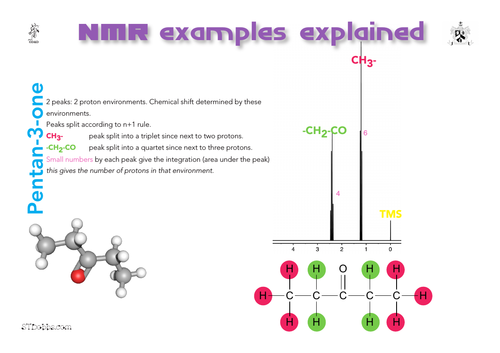 NMR examples explained: 2 pentan-3-one

Simply drag the configurations to the correct box, if it is correct it will stick and you will receive praise, if not it will invite you to try again. Open in a flash-enabled browser or windows media player, and maximise the window. I am working on a version for html5. Useful for reinforcing the basis of the periodic table.

A simple worksheet which reinforces organic functional groups. Could be printed or presented on screen as a starter.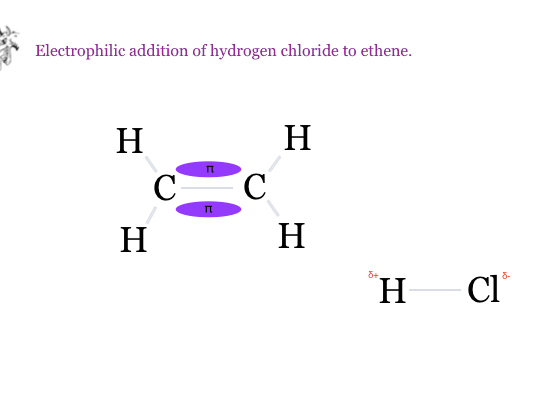 A first-shot at a video of the mechanism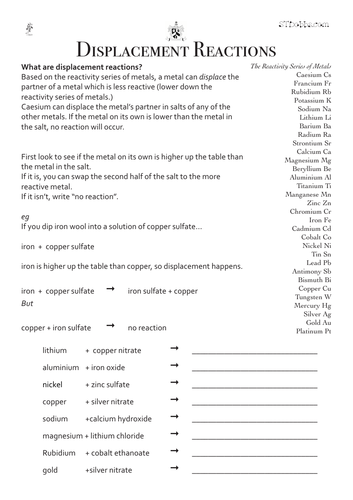 Readily photocopiable worksheet on displacement reactions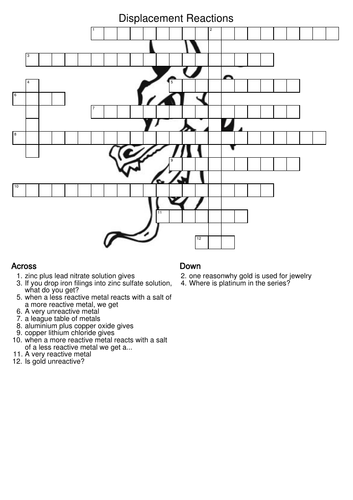 A very small crossword, with answer key

Make things move in your class. A little starter illustrating the nitration of benzene.

Useful as a starter round the board. Drag the models next to the correct name. If it is correct it will stick, if not it won't. This tests understanding of functional groups and different types of molecular model. Double click on the FuncDragAndDrop.html file, and you're there

Animate your lessons. Simple, hopefully clear animation of catalytic hydrogenation of ethene.

Make things move A simple animation of paper chromatography of food dyes… however, unlike the real practical, no streaking occurs, so students can get a feel for what should happen, not what actually does happen.

A minimalist presentation which has dot diagrams up to potassium.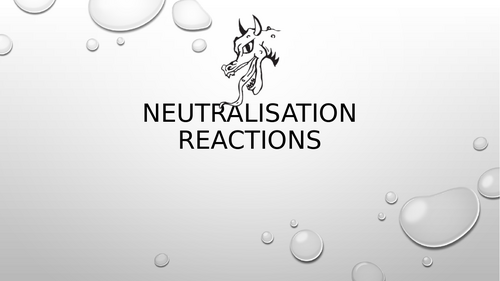 This is a simple powerpoint presentation outlining how to write word equations for neutralisation reactions. It has plenty of examples and problems. It is allied to my worksheet of the same name, with the same problems for students to try. The answers are at the end of the presentation, for students to mark their own work.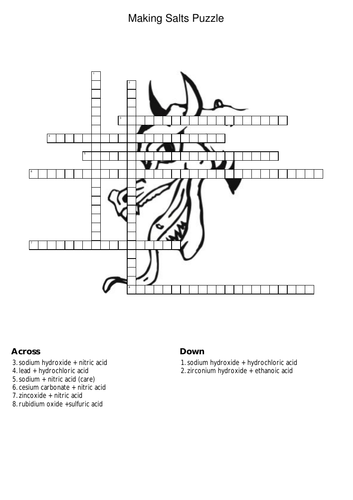 A very little crossword puzzle about making salts

This reinforces balancing charges on anion and cation, and the structure of these ions.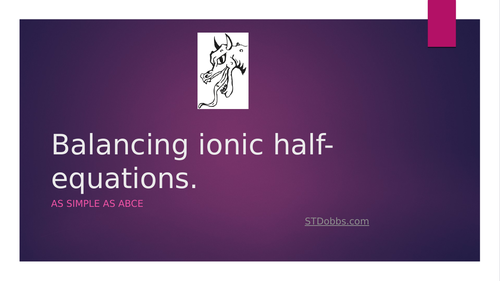 Quick and short presentation on how to balance the manganate (vii) half equation, to save you time.

A presentation to augment my displacement reactions worksheet, with answers to problems.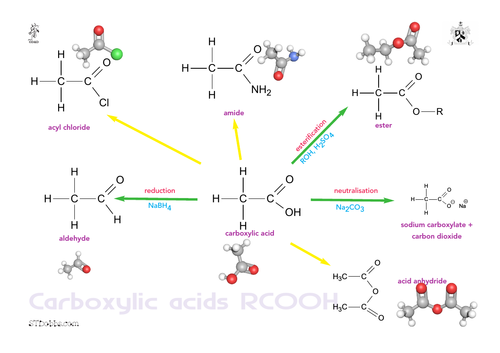 A colourful revision aid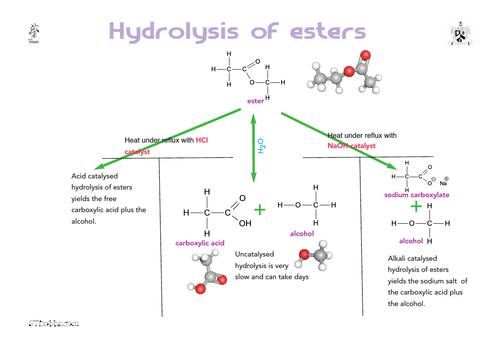 A simple but colourful display summarising the hydrolysis of esters.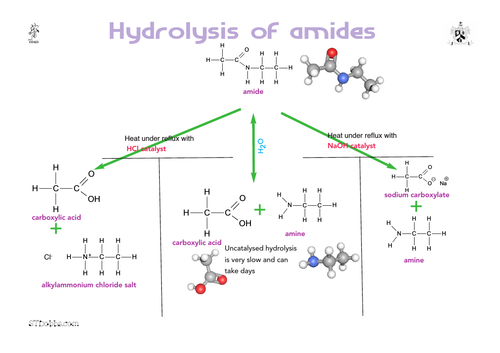 A simple poster or revision display which uses colour to make the hydrolysis of amides engaging