68Uploads
3k+Views
377Downloads

Bah Humbug. For your students' (mild) entertainment around christmas. With a tiny bit of science in it. And some Latin.

Add motion to your lesson. This is a simple animation of the reaction mechanism. It is presented as a single powerpoint slide

This is a simple worksheet about writing word equations for neutralisation reactions. It covers 2 pages. There are plenty of examples, which get harder as you go on. There is an accompanying powerpoint, as an additional download…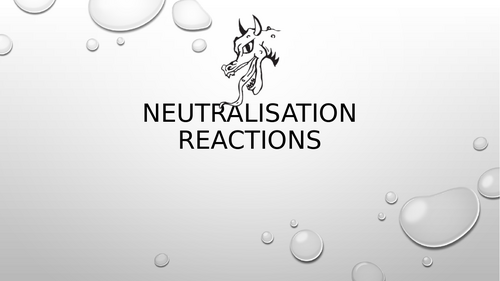 This is a simple powerpoint presentation outlining how to write word equations for neutralisation reactions. It has plenty of examples and problems. It is allied to my worksheet of the same name, with the same problems for students to try. The answers are at the end of the presentation, for students to mark their own work.

A simple worksheet which reinforces organic functional groups. Could be printed or presented on screen as a starter.

This reinforces balancing charges on anion and cation, and the structure of these ions.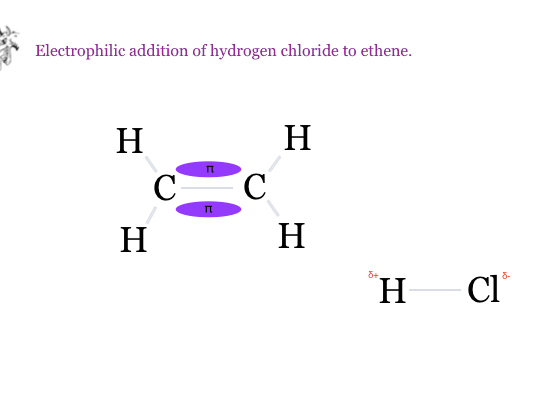 A first-shot at a video of the mechanism

Make things move A simple animation of paper chromatography of food dyes… however, unlike the real practical, no streaking occurs, so students can get a feel for what should happen, not what actually does happen.

A minimalist presentation which has dot diagrams up to potassium.

Make things move in your class. A little starter illustrating the nitration of benzene.

Animate your lessons. Simple, hopefully clear animation of catalytic hydrogenation of ethene.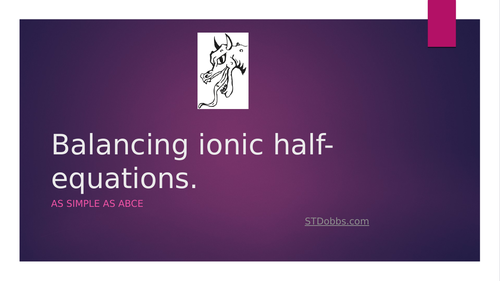 Quick and short presentation on how to balance the manganate (vii) half equation, to save you time.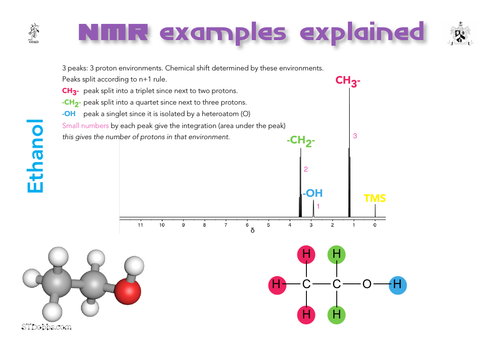 A colourful explanatory poster explaining the nmr spectrum of ethanol.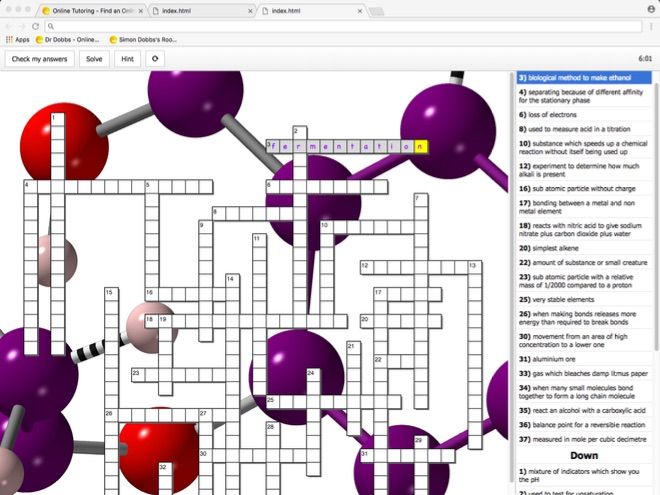 Double click on the document called 'index' and away you go. This will load the interactive crossword in your browser (doesnt seem to work in safari, but does in everything else). Flash plugin not required. There is a button for hints and one to check answers, and one for the solution. Use as a starter activity on whiteboard, or otherwise. Just adds a bit of variety to revision lessons.