68Uploads
3k+Views
377Downloads

Burning ethane. If I burn 10g of ethane, how much carbon dioxide will I get? A simple powerpoint show. Two slightly different approaches are illustrated, , you could use either or both

Bah Humbug. For your students' (mild) entertainment around christmas. With a tiny bit of science in it. And some Latin.

Double click the particles.html file. Drag the picture to the best description. Distinguish between pure elements, pure compound and mixtures of both. Good AFL around the board to check understanding of particles.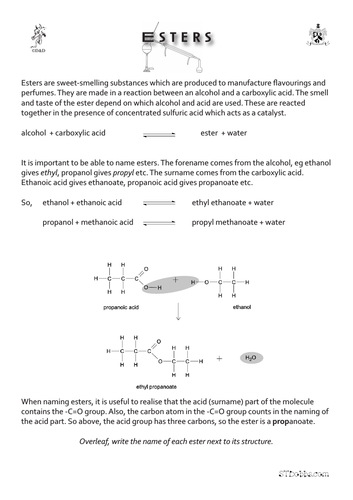 Introduction on the front, eleven questions on naming esters on the back. All in black and white for photocopying cheaply. To save you some time. Useful for GCSE, but could be used at A level.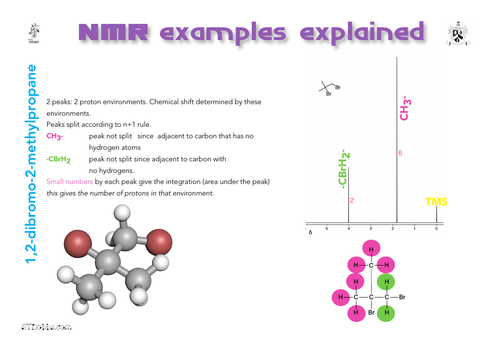 Part of my bundle of simple explanations of examples or proton NMR.

Drag the structure to the name and drop… If it is correct it sticks. Useful around the whiteboard for AFL. Simply open the html file.

Match the hazard warning sign to its description. If correct it sticks. Open the html file by double clicking, et voila.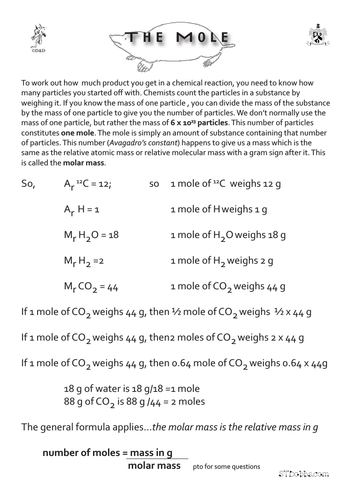 A readily photocopied (B&W) worksheet on calculating numbers of moles. The first page is introductory, with some examples, the second page has ten questions of introductory difficulty.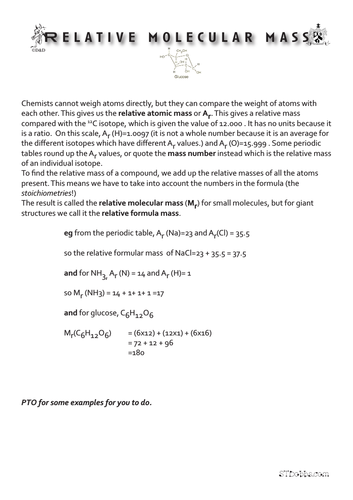 A simple worksheet giving lots of examples of calculating Mr values. answers included. Black and white for ease of photocopying. Consists of introductory page, examples on back, and final page with answers.

Drag the electronic configuration to the element, if it is correct it sticks, but not if it's wrong. Useful as a quick AFL around the board. Helps students to quickly see patterns in the structure of the atom. Double click on the html file. No flash plugin required. I suggest you zoom out in the browser view to assist solving.

This could be used as an AFL around the whiteboard. Open the html document by double clicking. Students drag the molecular model to the correct shape. If it's correct it sticks.

This is a variation of my 'drag and drop functional group' activity. In this case you drag the structural formula to the correct name of the functional group. If it is correct it will stick, otherwise it won't. Could be used around the whiteboard as a quick AFL. This is a simple html5 document- simply double click on the html file and it will load in your web browser. (nb because the table is long, you may have to zoom out in your web browser to complete.)

A worksheet for writing formulae of ionic compounds. Some explanation on the front, and plenty of examples to do on the back. The knowledge of the structure of ions is crucial to success in chemistry. In black and white for easy photocopying.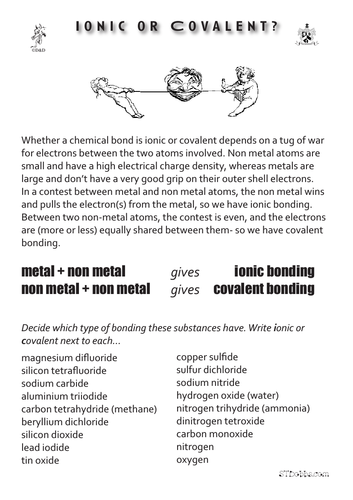 A simple , readily photocopiable worksheet on this important skill: deciding on the bonding in a substance.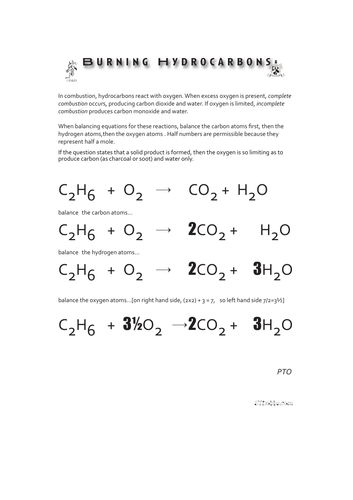 A simple black and white worksheet of two sides, with questions on balancing equations for the combustion of hydrocarbons.

A simple worksheet in black and white for ready photocopying. Students need to be able to work out the type of bonding from the name, and then match the type of bonding to the properties.