The Little Shop of Horrors...
235Uploads
531k+Views
1307k+Downloads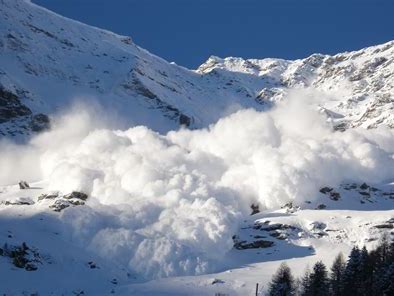 Similar to a number of other resources I've already posted. Designed to be used after the students have sat the associated AQA English Language Paper 1 GCSE Paper, though with a little tinkering, you could run this as a mock exam itself and then have the students peer/self-assess afterwards. The powerpoint goes through each of the five questions, placing a firm expectation on the students having a pre-established strategy for completing each task. The students are then encouraged to refine this strategy. Each of the sections contains a break down of the associated source, exploration of the stepped Model Responses provided by AQA, and then provides the students with up to FIVE Case Study responses written by students (containing mistakes and all). I've had a lot of success with these types of powerpoints and they are especially useful for students working in isolation, or as a revision tool. Hopefully this will be of use to you.
I've done quite a few of these now, and I always try to improve on the last one. I think this is about as far as I can go with this format. Here's what you get: An individual breakdown of each of the exam questions. Each section contains the following: A breakdown of the AQA related material A walk-through for Q2, Q3 and Q4 Suggested targets and strategies 5 Case studies using real student responses (Except for Q1. You've got 10 for Q5 though) Real students planning processes laid out for discussion It's a big one - you've got 60+ slides to work through. In terms of teaching, this works best after you've sat the relevant exam. However, it wouldn't take much tweaking for a mock-style scenario. Also, this is designed to be given to the students so that they can engage with it at home.
A powerpoint lesson designed to be taught either AFTER a class has sat AQA English Language Specimen Paper 4, or to be used WHILST a class is sitting the same paper in the form of a mock exam where feedback is given immediately. In this powerpoint, I refer directly to the model material provided by AQA and provide some feedback that can be given to the students. The idea with the feedback is that the person marking (teacher or student) writes down the letter/number and, when the marked work is returned, the owner of the response can either write the target down in full or highlight it in a printed version.
First things first, let me just say that the mind that created the Escape from Kraznir SoW was not mine - wish it was though… You are not buying the SoW (though I do include it as part of the pack so you have a frame of reference), that is available freely elsewhere. What you are buying is the 7 lessons that I created from this SoW and taught to my students. Let me say this - I have never had such a reaction creatively. My gast was well and truly flabbered as to their engagement and the effort they put in. I've created a single power point that contains all of the other lessons too - just for those who like continuity. NOTE: I used some of the sound effects from Warcraft 2, but I couldn't put this up here (Blizzard may have something to say about that). However, you can use your own sound effects and music as and where you see fit (I liked using the Death of Optimus Prime Music from the Transformers Movie (not the Bay versions, the original cartoon version with Unicron) over the top of the farewell aspect in Lesson 2). This is a lot of fun. I promise. Seriously… PS: If you enjoyed this scheme of work, you might be interested in the follow up unit: https://www.tes.com/teaching-resource/ks3-fantasy-creative-writing-the-return-to-kraznir-12373343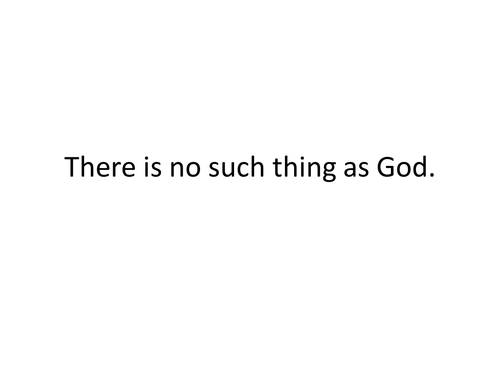 This is quite possibly, the coolest thing I've ever tried out. The premise is as follows: a debate between two students (or teams) where four referees observe. The referees score what they see and a winner is announced at the end. Now add in entrance music a la pro-wrestlers (think the Rocky Theme, We Will Rock You etc.) and run it on an open evening and I promise you this - you will have EVERY parent in at some point to see what is going on. I've run this at SIX parents evenings now and the same thing happens every time - all of the kids rock up to watch. I set it last time round where the Deputy Head took on the winner of the students (a year 9 girl). They packed the place out to see who won . The debate topic "Batman vs Superman" (serious stuff this). Needless to say, she wiped the floor with him (in a totally professional way). You'll need to be the promoter/commentator/ring side referee - this can be exhilarating and exhausting! Try it.
Numerous lessons (though as you'll see they can be expanded/contracted as meets your need) surrounding the teaching of Phillip Pullman's Northern Lights (a quite awesome book) to a Key Stage 3 class. I taught this unit to a top and bottom set and got a lot out of it in terms of enjoyment and successful creative writing. I will be using it as a starting point for a reading assignment with very little modification. May your daemon guide you well. ADDITION: I have adapted the material to be more focused on GCSE Language creative skills, and incorporated material drawn from the BBC series His Dark Materials. The "newer" lessons are aimed for higher ability students and deal with some more specific creative writing issues like dialogue.
A simple power-point designed to be used either AFTER a class has sat the AQA English Language Paper 2 Specimen Paper 2, or as part of a walking-mock style lesson where the students mark their work immediately afterwards. It's cheap because I've essentially deposited the contents of the mark criteria on to the power point in such a way that the students can use it it to peer or self-assess. The resource JUST contains the power point.
Two powerpoints, both showing the same thing, but one is designed to be used on a mobile phone (portrait, no animations etc.). The powerpoint can be used one of two ways. Either it can be used as part of a talking mock exam (where the students talk through a strategy before attempting each task, followed by marking and reflective targets) or as part of getting the students to evaluate their own efforts with a view to setting individual targets. Model material is included as well as the source itself (along with the appropriate mark scheme). The only thing this doesn't "mark" is the AO5 element of Question 5. But everything else is there.
This resource was designed to be used after a class or cohort have sat the 2019 English Language paper 2. It's set up to be used after a class has sat the exam and had their papers marked, but it wouldn't take much modification to be used as part of a scenario where the students get the material, execute a preparatory strategy, answer the question and then peer/self mark. The material from the AQA mark scheme has been integrated into the PowerPoint, so students can get a sense of what level their response is before fine marking. I've done a few in this style and the students value them as revision tools too.
A series of lessons and resources designed for a top set year 8 class. The extracts are a mixture of fiction and non-fiction. The focus was to take a group of year 8 students who are used to using the PEE structure and get them to write a concept focused response. I've included the model responses we built as a class, as well as the model response the students were provided.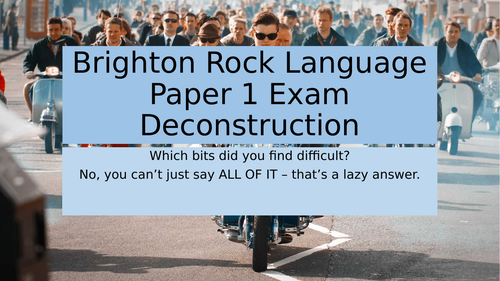 A deconstruction of the English Language Paper 1 examination that uses Brighton Rock as a source. I've lifted the model material from the mark schemes and there's FAR related targets included. Essentially, this is a lesson that can be taught either AFTER the students have sat the exam and you want them to peer/self assess, or you could change it so that that they answer a question and then mark their efforts. The Section B element is a bit of an experiment - peer marking creative writing is always a challenge. So I've given the students a series of yes/not/some related questions. The idea is that they "tick" the level next to the answer on a copy of the AO5 and AO6 mark schemes. Using that, they should be better able to work out where the creative writing fits. My peer marked creative writing has got much more accurate as a result of this.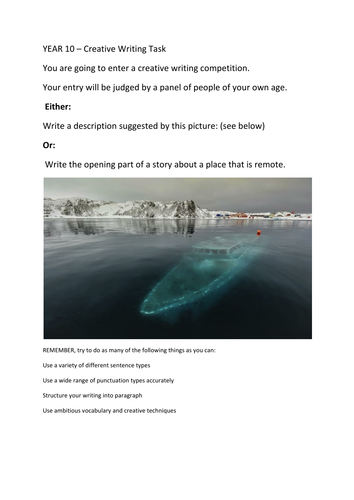 Three quick and easy tasks with supporting images. Ideal for quick and easy filler lesson, or as building into a larger scheme.
One power point per poem and some associated skills. I teach the poems in the order in which they appear in the anthology (except Tissue; I put that one at the end). I follow a pattern with the lessons and source the contextual information from the BBC Bitesize website (and a couple of other places when I get bored of them) - it makes sense as any student that misses out on something can go and find what they need relatively quickly. The material is readily available elsewhere, hence the relatively low price for so many lessons. NOTE: I have upgraded these lessons now. I've moved away from endorsing the PEEL style responses - the exam reports indicate clearly this is the thing to do. Additionally, I have included much more of a focus on the POWER themes. Lastly, I have used these poems as a springboard to discuss gender issues - part of this is my attempt to narrow the gender gap at the top end of GCSE English achievement by trying to get the lads to be more engaged with the material. These lessons are designed to work in tandem with my own version of the poetry anthology. At the moment, I have yet to upload the edited version but I shall do so soon. That being said, the power points wouldn't take much editing to use them with the traditional AQA version. All of the original lessons are included just in case you are still using the PEEL method of building a response.
I am very pleased with this. We have a problem with retention of English students at A-Level at our place - the English GCSE is just VERY boring. So, part of the plan to address this is to make the sorts of lessons that kids will remember in Key Stage 3; make them fall in love with the subject so to speak. This is my best efforts at doing just that. The first lesson covers the basics of Dystopian Fiction - you will need some Dystopian Fiction extracts for this. I picked from the following texts: The Hunger Games Maze Runner Do Androids Dream of Electric Sheep The Handmaid's Tale Ready Player One 1984 Battle Royale I cannot sell the resource if I put the extracts up on here, but finding your own examples shouldn't be too tough. But, I did find a free version of the Hunger Games Chapter 1 at the following link: http://www.scholastic.com/thehungergames/media/hungergames-chapter1.pdf The second lesson (lessons really) focuses purely on the first chapter of The Hunger Games. Here, we analyse and explore the text before giving the students the chance to write creatively. The last lessons in the largest power point are a lot of fun. Essentially, the lessons require the students to write a series of mission logs as they flee from a devastated earth, only to be forced to return. There are two versions: one with no music and one with LOADS of atmospheric music attached. Both powerpoints have a load of set-up animations which run automatically. I advise you go through the powerpoint several times before putting it in front of the kids. And when you do, make sure you have the volume up. This is one of those lessons they won't forget in a hurry, I promise. ADDITION: So I tried this with my Year 10s. They loved it too… ANOTHER ADDITION: I've chucked a debate boxing lesson on the end - it assumes a lot of knowledge of The Hunger Games (shouldn't be a problem with the films).
A lesson I put together to assist with the teaching of The Tollund Man. Pay attention to the notes element of the power point. I source a lot of information from a lot of different places here. Also, the essay questions at the end tee up nicely into a lesson focusing on comparison.
A set of resources designed to engage year 11s with English Language Paper 2 Section A. I shaped the lessons around the articles written surrounding the time of Jack the Ripper, and around an article published following the Zodiac Killer sending a letter to the San Fransisco Chronicle. The class were fascinated by these articles - I had students independently going away and reading pre-19th century newspapers off their own backs! This will need to be taught delicately though - the content is graphic in nature, so be sure that your class has the necessary level of maturity to access this material without being distracted.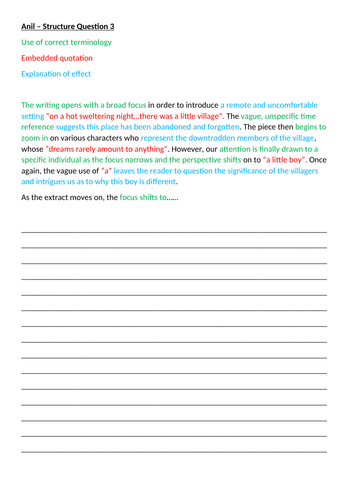 A variation on a selection of lessons that I sell elsewhere. Here, the center piece is a 26 page printable workbook that runs in tandem with the power-point lessons - ideal for a Summer Term 2 unit of work where you are reluctant to give the students a new work book, and working on paper is problematic. The text is Anil (from the old Sunlight on the Grass Anthology) and there is about 12 lessons worth of material here.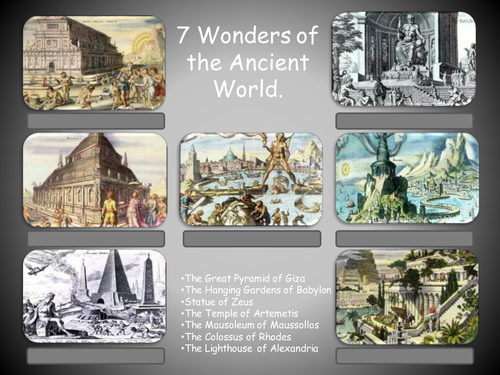 A worksheet that has students matching up the names of the 7 wonders of the world to images of them.
I am vexed (greatly vexed) at the generally poor quality of creative writing with students these days - they do tend to have a lot of their thinking done for them. Sadly, it seems to be something that is leeched out of them by a combination of an aggressive curriculum and teenage priorities. So, this is my answer - DUNGEONS and DRAGONS (Or D6 Dungeons and Dragons as I am now calling it). Simply put, it's a very simplified version of the original Dungeon's and Dragons - you need only a D6 (One dice), pens, paper and this power point to play. Try it out - I had some huge success with year 8, 9 and 11 classes instead of playing DVDs in the build up to the Christmas Break - it would work just as well for Easter, Summer and stand alone lessons where you have an awkward space to fill. Use this lesson when you are trying to answer this question - how can I teach kids to be more creative? There is some initial effort required on your part though - you will have to be the Dungeon Master in the example - but once you've got past this part, I am willing to bet you could leave the room and the kids won't have noticed. Additionally, I will be creating a series of themed "mission packs" for Christmas, Easter and Summer - you'll have to buy these (they take a while to make), but the start point is yours for free!!! LINK to Christmas Mission Pack - THE CASTLE OF TERROR! https://www.tes.com/teaching-resource/d6-dungeons-and-dragons-christmas-mission-pack-the-castle-of-terror-11462671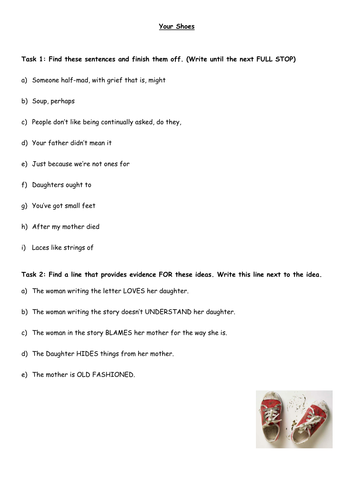 A resource with simple worksheet that encourages students to read the short story 'Your Shoes' by Michele Roberts. It also builds in the Point, Evidence and Explain way of thinking. This is written as a Homework activity for higher ability sets or as a lesson for weak GCSE classes.