The Little Shop of Horrors...
190Uploads
373k+Views
780k+Downloads
I am very pleased with this. We have a problem with retention of English students at A-Level at our place - the English GCSE is just VERY boring. So, part of the plan to address this is to make the sorts of lessons that kids will remember in Key Stage 3; make them fall in love with the subject so to speak. This is my best efforts at doing just that. The first lesson covers the basics of Dystopian Fiction - you will need some Dystopian Fiction extracts for this. I picked from the following texts: The Hunger Games Maze Runner Do Androids Dream of Electric Sheep The Handmaid's Tale Ready Player One 1984 Battle Royale I cannot sell the resource if I put the extracts up on here, but finding your own examples shouldn't be too tough. But, I did find a free version of the Hunger Games Chapter 1 at the following link: http://www.scholastic.com/thehungergames/media/hungergames-chapter1.pdf The second lesson (lessons really) focuses purely on the first chapter of The Hunger Games. Here, we analyse and explore the text before giving the students the chance to write creatively. The last lessons in the largest power point are a lot of fun. Essentially, the lessons require the students to write a series of mission logs as the flee from a devastated earth only to be forced to return. There are two versions: one with no music and one with LOADS of atmospheric music attached. Both powerpoints have a load of set-up animations which run automatically. I advise you go through the powerpoint several times before putting it in front of the kids. And when you do, make sure you have the volume up. This is one of those lessons they won't forget in a hurry, I promise. ADDITION: So I tried this with my Year 10s. They loved it too… ANOTHER ADDITION: I've chucked a debate boxing lesson on the end - it assumes a lot of knowledge of The Hunger Games (shouldn't be a problem with the films).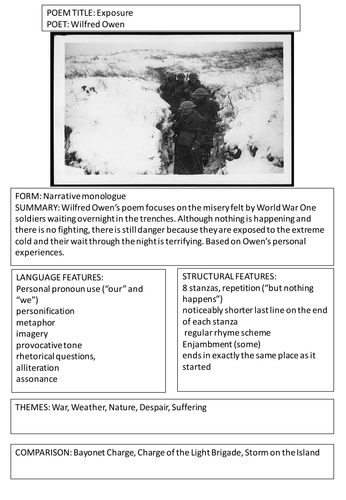 A series of revision cards designed for students to use independently to aid with the revision process. I will add to these as I go.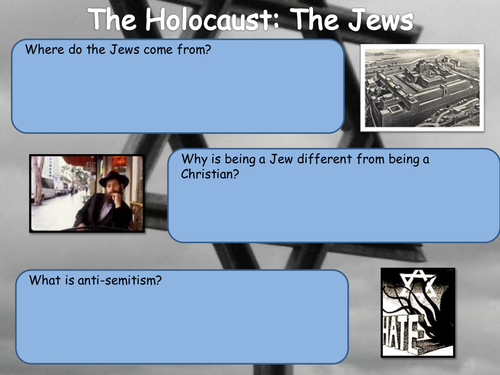 Designed for EBD children. Dyslexic friendly. These resources work well with showing extracts from "The Pianist". A selection of worksheets that establishes and develops knowledge of the Jews, Hitler and the Holocaust.
A talking mock lesson (two hours long) with strategies on the slides for the students to refer to and time limits identified. The idea is that prior to each question, you are to remind students of how to answer the question. The expectation is that the class will have attempted a Paper 1 Section A beforehand - this is the lesson where they try and beat their previous scores. A quick word of warning: the exam paper is available elsewhere in my shop.
A stand alone lesson that assumes all participants have read and understood the text. I used it as a platform to show students what they needed to be revising. There is some focus on themes and a focus on an extract - both areas of which I use as a stimulus for class lead discussion. I finish with an exam based question - the focus is upon the characters that are manipulated, not the manipulator (just to keep them on their toes). Hope you find this useful.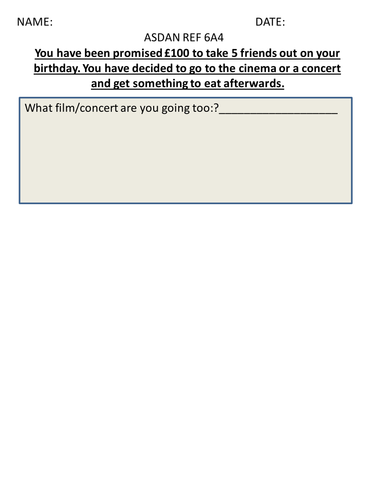 These are worksheets i used in an EBD's ASDAN lessons. The worksheets are geared around the 2008/09 ASDAN worksheet but can easily be changed to meet current ASDAN and COPE standards.
A couple of lessons that focus on improving creative writing skills. I allude to tasks that have already been completed by the students - you can easily edit these to reflect your own tasks. Particularly pleased with the descriptive writing task as it got a bunch of lads who don't "do" creative writing to talk about their feelings.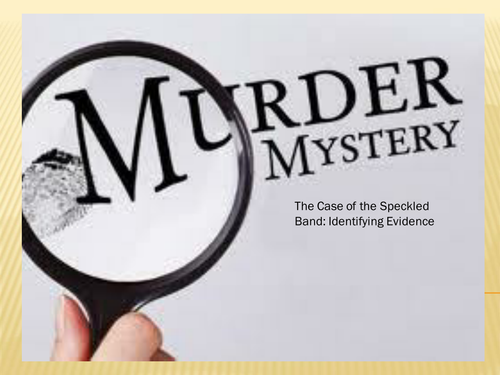 Lessons are designed to be read alongside Sherlock Holmes: The Speckled Band. Had some good success with this scheme as a way of getting students to improve their inferential skills.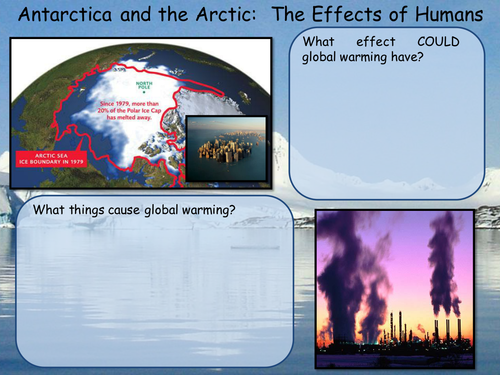 Three colourful worksheets looking at enviroments, adaption and man's role. One looking at the environments, one looking at the adaption of polar bears and penguims to the environments and another looking at the human impact on the environment.
A few things first: the mock exam can be found elsewhere on in my resources and I base the lessons off a similar series of lessons focused on Anil. The difference here is that these lessons are very much targeting higher ability students - all of the success criteria draws from the top end of the mark criteria. I found this series of lessons to be really useful as a way of establishing the skills required to answer each of the Section A questions. The lessons focus less on exam strategy and more on understanding what is required in relation to each question. The kids found it useful.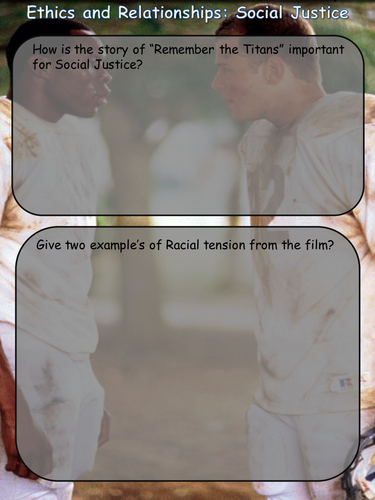 You will need to read the scheme to find out what worksheet correlates to what topic. It is the Ethics and Relationships file marked as a lesson plan. This covers a lot of ground from attitudes towards good and evil, to Baby P and Social Justice. Hopefully someone will find some of these resources useful.
A Jekyll and Hyde scheme of work (designed to be taught over a whole term) and a revision unit (desgined to betaught over a few weeks). Also, I include a spreadsheet that allows you to track the scores of your students.
A collection of all of my English Language resources. This also includes a spreadsheet for the tracking of the course.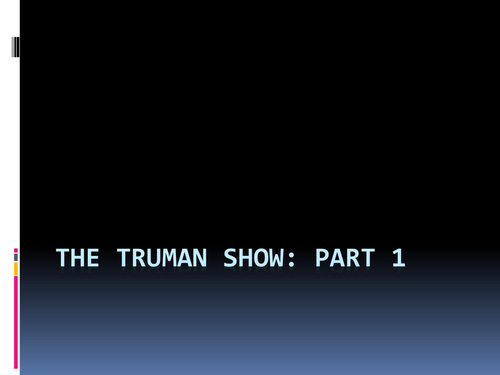 The power points and worksheets build upon the attached pdf SoW (not my work - but i include it for you). The power points work through the trailers and the film with targeted comprehension questions. These were built with a mixed ability Year 9 group in mind.
All of my AQA English Literature resources at GCSE level in one bundle. Covers the following texts: DNA An Inspector Calls Jekyll and Hyde (revision only - not a whole text study) Conflict and Power poetry Unseen poetry The bundle also includes a tracking spreadsheet for GCSE Literature.
A series of resources that constitute a year 9 curriculum.
Three complete units of work that go through the teaching of An Inspector Calls, all 15 of the Conflict and Power poems AND a selection of Unseen Poems. I've included a version of the poetry anthology I've created that lends itself to annotating and revising better than the AQA version too - bit of a beast that. Also, you will find attached a spreadsheet that allows you to track the scores for all of these components.
Jekyll & Hyde and Romeo & Juliet resources PLUS a spreadsheet to track them all.
A series of resources that make up a curriculum that can be taught to year 7.
A complete scheme of work covering each of the chapters and all of the associated assessment objectives. Each of the chapter lessons identifies SOME of the archaic vocabulary and provides the definitions - though this tails off towards the end as there is an assumption that the students become more confident in defining these archaic terms. Contextual allusions and Thematic Devices are identified too. There are comprehension questions for each of the chapters and developmental tasks that cover language and structure. In addition to this, I've started to include English Language style questions (I intend to teach Paper 1 the other side of this unit). I've included the worksheets as part of the pack. Each of the chapter specific power points takes about two hours to work through so there is scope for a lot more, but it depends on how quickly you read through the text. Lastly, I include some WORDLES which I use as starting points and are interesting little differentiation tools - one for each chapter covered (except chapter 10 for some reason - it's buried on a hard drive somewhere). I will add to this as I complete each batch of lessons.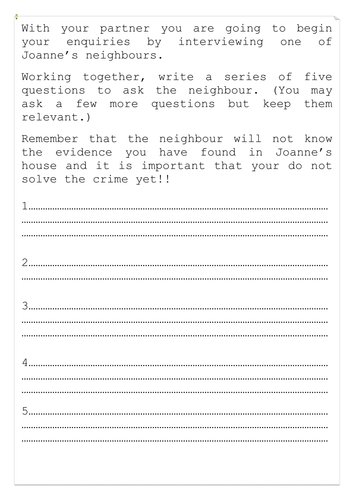 Having some great success with this continuation of the reading scheme. Inside, you will find resources to create a detective pack and lessons that will help students create and sustain characters. Really fun group of lessons!