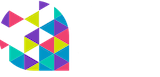 Tes is a leading EdTech company and the world's largest community of teachers.
Our Vision
We power schools and enable great teaching worldwide, by creating intelligent online products and services to make the greatest difference in education.
We are home to Tes, a professional collaboration and talent network of over 13.7 million education professionals and enthusiasts worldwide.
We are the market-leading source of the latest news and advice for schools and the wider education sector. We have been publishing news, features and opinion for over 100 years, with regular teacher surveys, reports and education insights. We publish two weekly education magazines, Tes and Tes Scotland, that provide pedagogical advice and best classroom practice for teachers and headteachers. We also publish daily up-to the-minute news, guides, research and comment articles on our UK news site and our international schools site.
We run three successful annual awards ceremonies: the Tes Schools Awards, the Tes FE Awards and the Tes Independent Schools Awards. The Tes International Schools Awards will be launched in spring 2021.
We host a dynamic global marketplace hosting over 900,000 paid for and free classroom resources and lesson plans, which educators can discover, share and sell.
We provide a range of professional development and initial teacher training solutions for teachers through the Tes Institute; produce market-leading, high-quality, concise and easy-to-use safeguarding and duty of care e-learning services through Educare, deliver innovative behavioural and SENCO classroom tools through Edukey and offer unique scheduling and timetabling products through Edval. We host a leading teacher and school leader jobs market, with innovative solutions for schools and candidates to make the process more efficient and better value.
Tes Global Group
Tes Global employs over 600 people operating across 10 offices, including in London, Sheffield, Hong Kong, Melbourne, Sydney and Dubai. Tes employees are a diverse group of people from across the globe, all of whom are passionate about working closely with our customers and the education community wherever they are in the world.
School services
Tes services help inspire, connect and support a worldwide community of teachers and schools.
Leadership team
Our leadership team draws on experience from leading digital and disruptive businesses in a range of dynamic sectors.
News & reports
Explore the latest news, views and reports from across the Tes Global group of companies.
This section of the website includes, but is not limited to, press releases containing information that, prior to its disclosure, constituted inside information.
Careers at Tes
We're passionate about helping teachers and schools to focus on what matters most - changing people's lives through education. If you'd like to be part of the next phase of our exciting journey, we'd love to hear from you.
We are always keen to hear from talented professionals who would like to join our team. If you wish to be considered for any current or future positions, please send your CV and covering letter to careers@tesglobal.com
Follow us
Follow us and connect with Tes Global on social media.