Preschool Italian resources: media and leisure
Keeping your class engaged with fun and unique teaching resources is vital in helping them reach their potential. With Tes Resources you'll never be short of teaching ideas. We have a range of tried and tested materials created by teachers for teachers, from kindergarten through to high school.

Breathe new life into your lesson plans with our primary and secondary school classroom resources. Whether you're looking for fun maths worksheets or brand new guided reading activities, we have thousands of free and premium resources for you to download. From preschool to primary you'll find phonics worksheets and classroom games. From Year 11 through to senior secondary we have everything from Japanese lessons to algebra activities, as well as revision guides for tests and exams.
Read more
20 Lumaca Snail games on Italian vocabulary. Value of £80.
A new Italian KS2/3 resource. This has 11 units for beginners Italian. There is a workbook to go with these resources. A new Italian KS2/3 resource. It includes powerpoints. There is a workbook to go with these resources. At the moment it covers units 1.1-1.10. This will be updated as soon as the full resource is finished. Includes: lesson objectives, key vocabulary, grammar and exercises. Topics include: greetings, age, birthdays, in my bag, school, sports and hobbies, pets, family members, in town, house and home.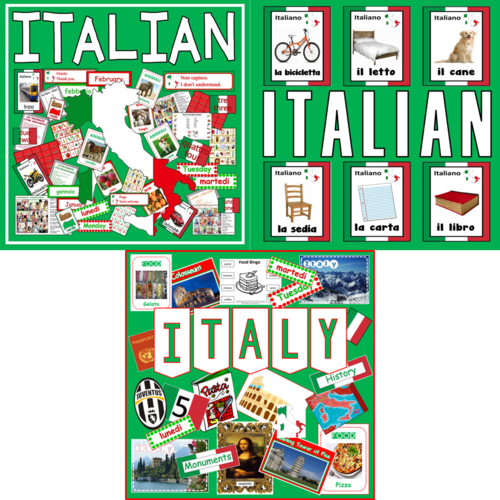 3 GREATS SETS OF RESOURCES BE SURE TO SEE THE DESCRIPTIONS AND PICTURE PREVIEWS FOR ALL PACKS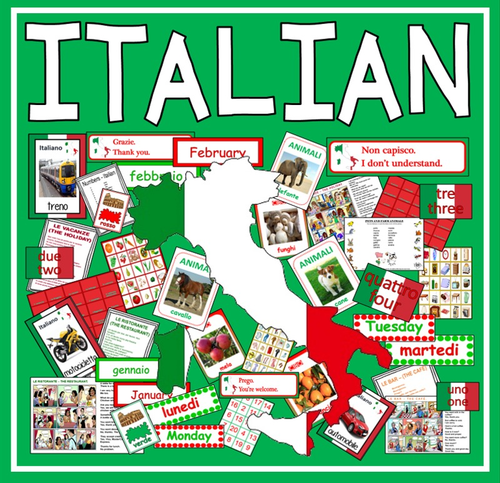 Resources included are as follows: •PDF or PPT files for you to print. You could also use them on the IWB. •Animal flashcards •Food flashcards •Number flashcards •Colour flashcards •Transport flashcards •Common phrases flashcards •Months of the year flashcards •Days of the week flashcards •Extra large flag for display •Extra large lettering to head wall display •Food bingo game – with boards and cards •Clothes bingo game – with boards and cards •Furniture bingo game – with boards and cards •Numbers bingo game – with boards and cards •Italian food worksheets •Italian animals worksheets •Café conversation task •Holiday conversation task •Library conversation task •Restaurant conversation task •Red and green display border to edge wall display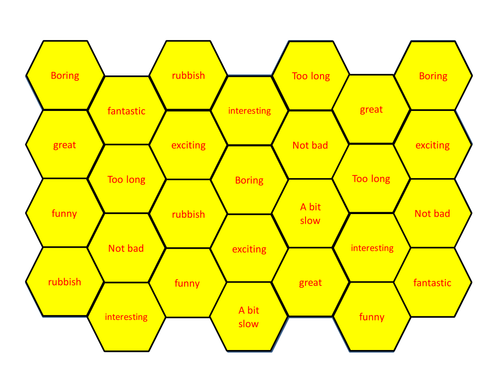 Use this PowerPoint to practise giving your opinion about books, films, TV programmes, etc. Instructions are in the PowerPoint.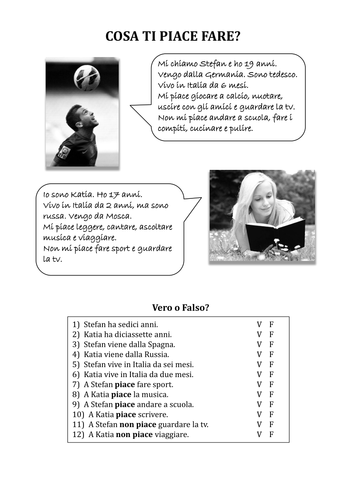 Mi presento + Mi piace / Non mi piace. Introducing yourself. Activities and hobbies you like and don't like. Reading comprehension. True, False, Not given.