Primary Arabic resources: language and linguistics
Keeping your class engaged with fun and unique teaching resources is vital in helping them reach their potential. With Tes Resources you'll never be short of teaching ideas. We have a range of tried and tested materials created by teachers for teachers, from kindergarten through to high school.

Breathe new life into your lesson plans with our primary and secondary school classroom resources. Whether you're looking for fun maths worksheets or brand new guided reading activities, we have thousands of free and premium resources for you to download. From preschool to primary you'll find phonics worksheets and classroom games. From Year 11 through to senior secondary we have everything from Japanese lessons to algebra activities, as well as revision guides for tests and exams.
Read more
this sheet can be used for reading arabic words with fatha, or revising joining up letters and writing arabic
these sheets wil help you to revise your Arabic vocabulary understanding before preparing for you GCSE Arabic exam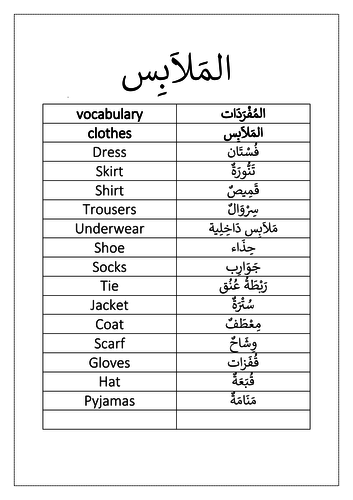 a list of clothes vocabulary in Arabic plus 2 activities to reinforce the vocabulary.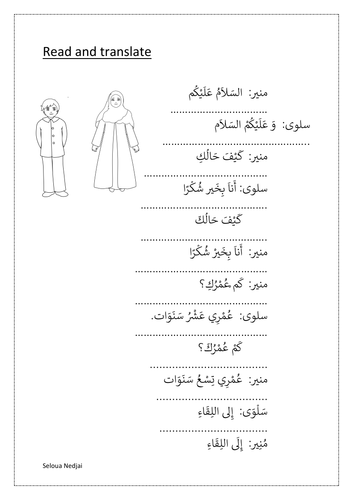 this worksheet is a very good revision tool in class after the lesson. The student will read the text use his folder and his previous knowledge to translate the text.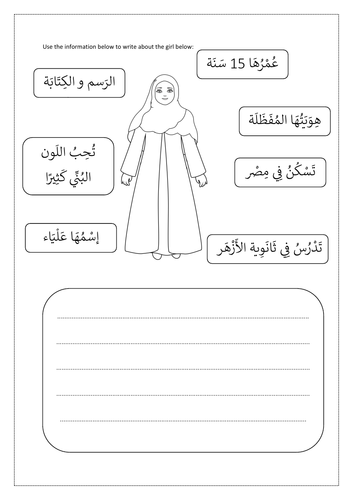 After a good lesson children will be able to put their knowledge into practice using this worksheet, once the teacher is happy with the format and the structure , the teacher can ask the children or the student to write their own paragraph using similar information, having their folder with all the vocabulary handy is advisable.
11 Arab proverbs with illustrations, transliteration and meaning for classroom display for Arabic learners.