Preschool German resources: sporting events
Keeping your class engaged with fun and unique teaching resources is vital in helping them reach their potential. On Tes Resources we have a range of tried and tested materials created by teachers for teachers, from pre-K through to high school.

Breathe new life into your lesson plans with our elementary, middle school and high school classroom resources. Whether you're looking for fun math worksheets or brand new guided reading activities, we have thousands of free and premium resources for you to download. From kindergarten to elementary you'll find K-5 resources, including phonics worksheets and numeracy games. From middle school through to high school we have everything from Spanish lessons to algebra activities, as well as Common Core-aligned lessons and revision guides for tests.
Read more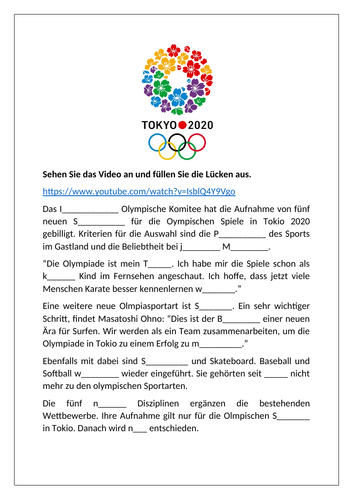 This is a one-page video comprehension exercise about new sports which are being introduced to the Tokyo Olympics in 2020.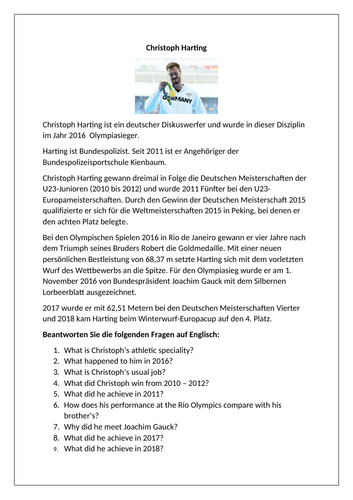 This is a one-page reading comprehension about a German Olympic athlete.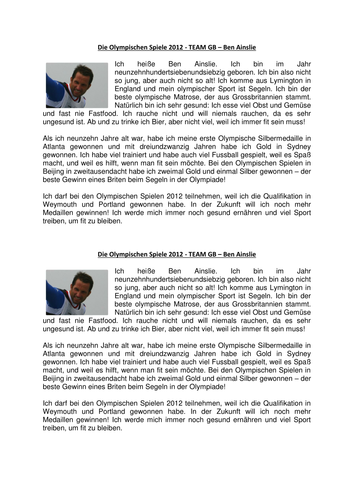 A set of resources originally made for the London 2012 Olympics but now with an updated powerpoint for the Rio 2016 Olympics. The powerpoints contain presentations of many of the key sports, along with more complex slides in the latter half which provide instruction and tasks on the conditional and giving reasons (i.e. using da/obwohl/weil). The ´short version´ powerpoint contains the key sports but instead of a complex set of instructions about the conditional and connectives, is limited to using ´denn´ instead of more difficult connectives. The ´short version´ is also included as a PDF for ease alternative use/printing.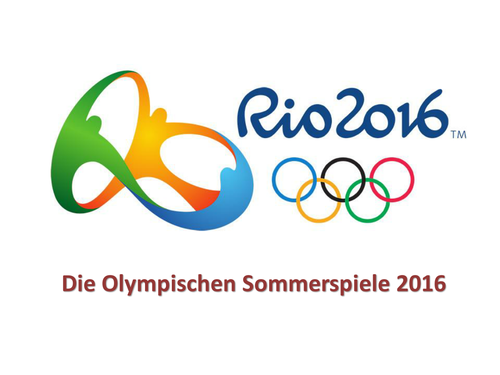 Powerpoint which presents key vocabulary to do with sports at the Olympics, as well as pushing students to write complex, then very complex, sentences about why they might want to (not) see certain events or visit the games. Should cover a whole lesson, depending on your lesson length and what else you do, of course, hence I´ve put it as a whole lesson, rather than a presentation. Note - this is adapted (only slightly!) from the version already on here that I made for the London 2012 Olympics, so you might recognise a lot of it!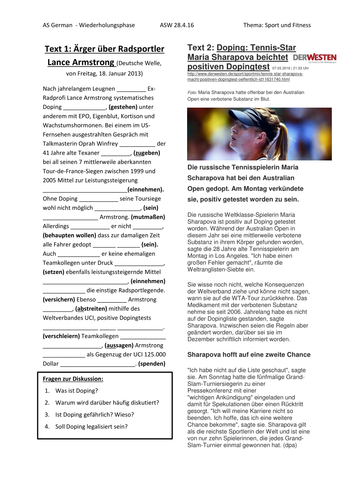 Based on Moook's recommendation of the DW audio report on Lance Armstrong's fall from grace: https://www.tes.com/teaching-resource/drugs-in-sport-lance-armstrong-6322491 Contains a vocab list, as well as gap-fill transcript, plus an additional article on Maria Sharapova.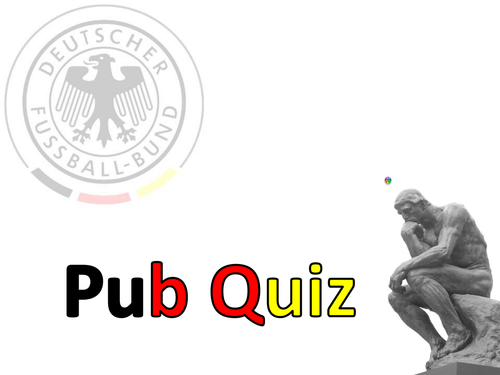 A quiz with seven questions regarding. Some nice points for Discussion - georgaphy, politics, immigration, history etc. Enjoy!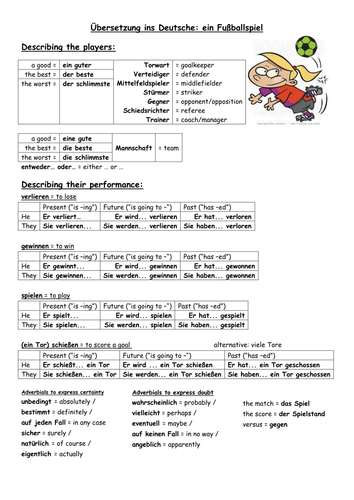 A fun stand-alone lesson leading to students' being able to describe a football match. Based on a game between Germany and Costa Rica in the last world cup, but would still work now. Fits well into free-time topic, and a fun stand-alone lesson for sporty classes. Perfect for Euro '16!