How conditions affect the yield of ammonia
Suitable for higher level GCSE students. Contains data showing how the yield of ammonia changes as pressure and temperature increases. Students draw a graph to show this and then answer the questions in order to work out the optimum conditions.
Last updated Sep 24, 2012, created Jul 20, 2010
Error occurred while adding this resource to your favourites list. Please try again later.
Ages
Categories
hi this is a very useful worksheet but do you know what the graph should look like?

I thought this was useful to help the students understand the optimum combination of temperature and pressure. Thanks for sharing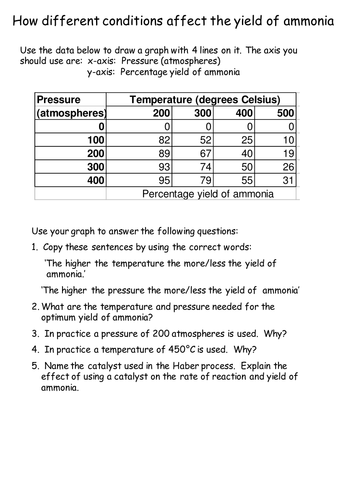 Downloads

1936

Views

4762

Created

Jul 20, 2010

Updated

Sep 24, 2012