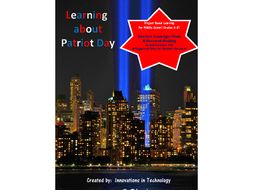 Learning about Patriot Day (9/11) - WebQuest / Internet Scavenger Hunt
This webquest / Internet scavenger hunt is a perfect one day activity for middle schoolers to learn more about Patriot Day (Day of Service and Remembrance, 9/11) as they use the Internet to research answers to these questions. It is appropriate for middle school science or technology classes.

The lesson includes the student handout and an answer key, along with a short list of Internet sites that teachers can provide to students to help with the quest if they choose. There are also some additional links to sites if teachers want to expand the lesson. This is a great lesson to leave with a sub too!
Read more