Reading Scales - weight in g and kg Worksheet
Worksheet version to accompany the Smartnotebook file of the same name. The children are asked to read the scales from the arrow and write the weight in gs or kg. The other activity is for the children to place an arrow onn a scale at a specified weight.
Last updated Nov 28, 2014, created Nov 2, 2011
Error occurred while adding this resource to your favourites list. Please try again later.
Ages
Categories
thanks particularly useful pg 7-9

Super resource. Thanks for sharing.

The activities to read the weights are very useful, thanks.

Beautifully clear. Perfect for my entry level learner with low literacy, who needs pictures and simple concepts. Thank you so much.

Great resource! Thank you for sharing.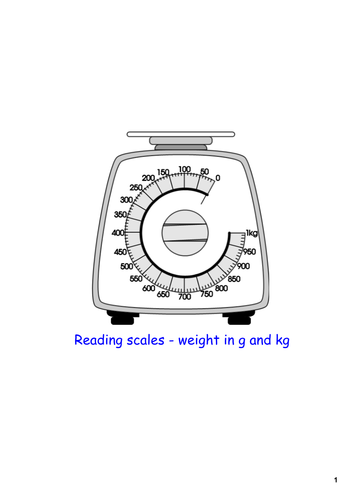 Downloads

31858

Views

64863

Created

Nov 2, 2011

Updated

Nov 28, 2014