The Magic Box by Kit Wright
The Magic Box poem with pictures relevant to poem.
D9999010552890

3 months ago

Report

I think this is really expiriencing for us kids I enjoyed reading this descriptive poem well done

pipinglass

a year ago

Report

super thanks

SylviaReynolds

a year ago

Report

Very helpful, thank you. A good match with the video on the bbc schools site. Nice to have it in Word for editing.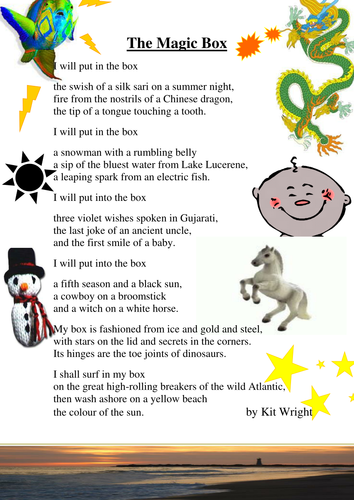 Downloads

39852

Views

104175

Created

May 17, 2007

Updated

Nov 8, 2014
Popular resources by this author