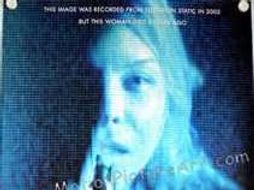 White Noise
Sometimes teachers can go so overboard with praise with everything just being awesome that students begin to hear nothing but white noise.
Other resources by this author
These 9 Podcasts are taken directly from Anti Bullying 101. They provide the listener with some great insights and strategies on how to deal with t...
JamesHBurns
What are the facts? The facts are clear bullying and violence are impacting our schools, classrooms, students, and teachers world wide. The behavio...
JamesHBurns
10 great tips that can be used with kids grades 3-8. Read them to the kids or let them read them themselves. These tips will help kids think, cope,...
JamesHBurns
Popular paid resources
Plenary Generator / Plenaries Great for AFL!! View our Starter Generator too. The perfect pair of resources to have in ANY Lesson! OR If you're fee...
TeachElite
TIME MANAGEMENT **Bubble Timer ** **Updated Version-Complete with popping sounds and a sound to alert pupils to stop working. ** A fun countdown ti...
TeachElite
Edexcel 9-1 GCSE New 2016 Specification Structure strips to aid students answering the three types of exam questions from the Edexcel 9-1 Period De...
MrThorntonTeach
Updated resources
Markbook Ultra is an incredibly powerful yet wonderfully simple automated markbook. Don't take my word for it. See it in action: https://youtu.be/y...
toddbeamish
A scheme of mindful activities for Key Stage 1 and 2. A scheme totally inclusive with differentiation opportunities.
Mindfulness-for-Young-People
Complete Pupil Premium strategy to rapidly bolster progress. This includes strategies for Teaching and learning Mentoring Attendance and PA Life ex...
leepeachey