Assessing primary pupils in the core subjects
Track student progress in English, maths and science with these top tools, tests and templates
We all know the benefits of quality assessment. Not only can it help to inform planning, but it also allows learners to take responsibility for their own learning. However, both tracking and monitoring takes time and it's easy to fall behind.
Here, we've picked out some of the most comprehensive assessment tools to help you to keep on top of pupil progress in the core subjects. Why not get started by checking out this popular tracking without levels pack* for English, maths and science?
Tools for maths
There are plenty of ways to monitor the achievements of your class. Record progress according to your school's preferred system or assess student's baseline knowledge of different topic areas with these grids and stimulating challenges.
 
Tools for English
Reading, writing, spelling and handwriting… primary English covers all bases. Ensure that pupils' basic skills are on track and evalute the progression of their vocabulary and grammar with the help of these easy-to-use assessment packs.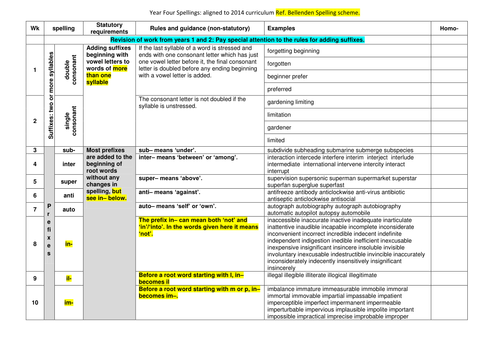 This scheme runs from EYFS through to Y5 covering all the spelling rules/ patterns covered in the 2014 curriculum. I believe year 6 is a revision of all the previously taught spelling rules and those dedicated to the SpaG test. It also includes HFW and MFW as well as additional resources to aid learning.
I have referenced material from the 2014 curriculum, Bellenden Primary School and The Highland Literacy Project. It is also linked to the RWInc. phonics scheme.
I have tried to make sure every word bank is accurate, however some errors may have crept in.
Please can you rate and comment on my resource. :)

By
somerled76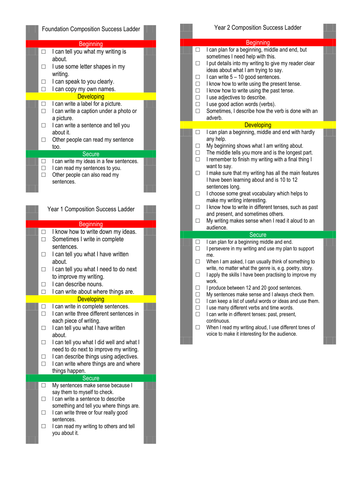 Hopefully you will find this is a more coherent and progress-based alternative to the current narrow interim guidance that Y2 and Y6 teachers must use. The assessment statements cover all of the aspects of writing, including the essential element of creativity.

This is a set of writing assessment ladders for Foundation to Year 6 pupils. The content is based on Age Related Expectations in Writing for National Curriculum 2014. There are also statements based on the Foundation Stage requirements and statements taken from previous L6 descriptions to cover pupils who exceed Year 6 A.R.E.

Statements can be used to set targets and monitor progress of pupils in writing. They could be stuck into books and used as success criteria for writing.

The ladders cover Spelling, Handwriting, Composition, Vocabulary, Grammar and Punctuation for all year groups. These are then broken down into Beginning, Developing and Secure to enable progress tracking.
By
stoneywebs
Variety of AF focused questions for use in GUIDED READING or INDIVIDUAL READING. EG AF 5 Writer`s use of language Why did the author use-----------(this simile ) Colour coded. May be laminated for Teacher and TA use.
By
trekgirl02
Tools for science
Cover every science objective for Years 1 to 6 and encourage pupils to take responsibility for monitoring their own topic understanding with these progress grids, skills booklets and child-friendly test papers.