Early years German resources: days, dates, months, seasons
Keeping your class engaged with new and interesting classroom resources is vital in helping them reach their potential. With Tes Resources you'll never be short of teaching ideas. We have a range of tried and tested materials created by teachers for teachers, from early years through to A level.

Breathe new life into your lesson plans with our primary and secondary classroom resources. Whether you're looking for fun maths worksheets or brand new guided reading activities, we have thousands of free and premium resources for you to download. From early years to primary, you'll find phonics worksheets and numeracy games and all you need to revise for Sats. From secondary to post-16, we have everything from French lessons to algebra activities, as well as GCSE revision guides and more.
Days, dates, months, seasons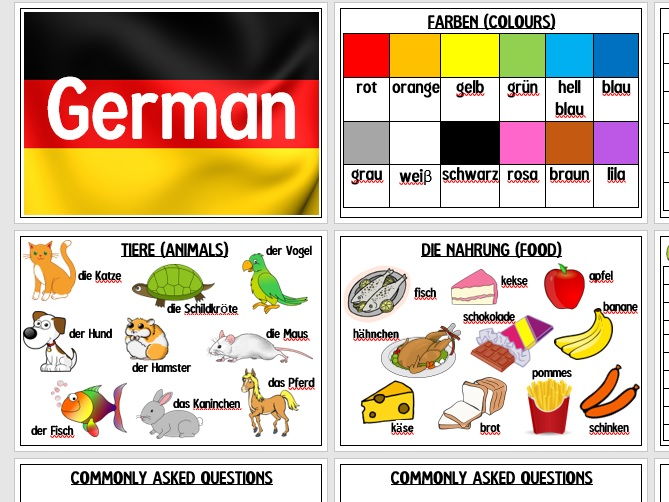 A 19 page set of A3 sheets, detailing colours, phrases, questions and answers in German.
This big savings bundle includes three themed packs (Italy, Germany and UK) and more classroom display helpers and activities. Grab the opportunity by downloading them all for only £5.
A Bundle of our most popular KS3 Resource packs. Packs included: Die Grundlagen Meine Familie Die Ferien Das Haus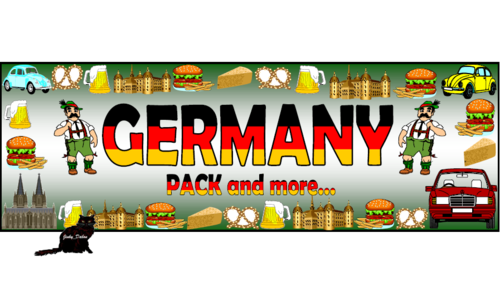 This big savings bundle includes three more themed packs' (Easter, UK, Italy and France). Plus Y6 maths and more themed fun activities to do in class. Grab the opportunity by downloading them all for £5.
Learn the days of the week, months of the year and colours in French with this 'France' themed pack. It also includes lined paper and page borders for your French spelling games, drawing or any writing activities in the class. A colourful sets of alphabet and numbers in flag of France background for your alphabet recognition, spelling and phonetics games and activities. Great to use for pupils learning English as a second language. They can also be used for creating beautiful wall displays, attractive posters and colourful bulletin boards.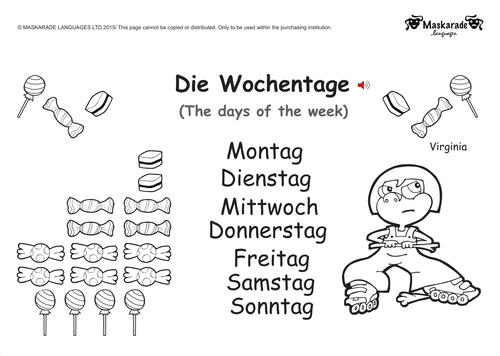 DAYS OF THE WEEK, DAILY ROUTINE & MY HOUSE Printable activity worksheets to teach German about: • Days of the week • Daily routine • My home PDF Activity worksheets USABLE ON WHITEBOARD Includes: AUDIO CONTENT To access audio use Adobe Reader and double click on the sound icon. Also available in French, Spanish and English (EAL, ESL, EFL). Cosmoville series.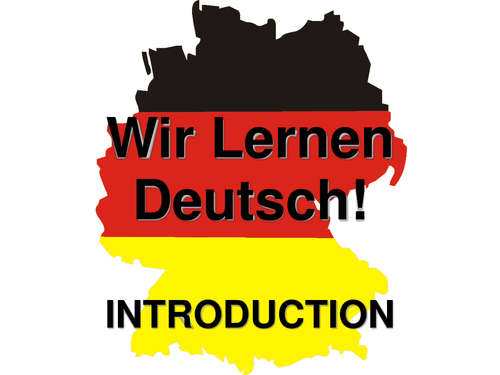 INTRODUCTION INCLUDES: How to pronounce letters Small activity Introduce your self (Name) MUCH MORE! Die Zahlen- Numbers Die Monate und Geburstag- The Months and Birthday Das Alphabet- The Alphabet