Hashtag_Teached's Shop
"Education is the most powerful weapon which you can use to change the world" - Nelson Mandela
331Uploads
27k+Views
1k+Downloads
"Education is the most powerful weapon which you can use to change the world" - Nelson Mandela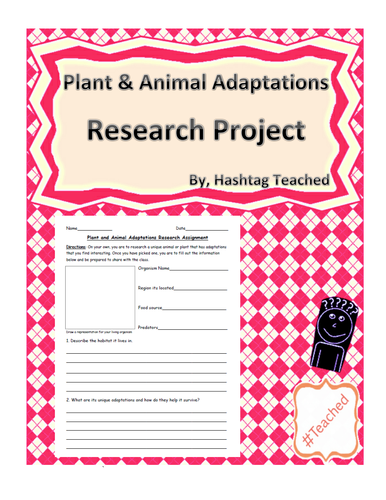 Check out this awesome, and easily integrated mini research assignment to help students develop their knowledge of plant and animal adaptations (I've also used it with insects as students choose). You can either assign a variety of organisms for students to research, or allow them to use a site like kidrex.org to find their own examples and approve it before they complete their worksheet. Students are to use their textbook, articles, and most importantly the internet to fill in a variety of questions about their specific organism. Vocabulary included here are things such as region, predators, habitat, adaptations and more. Students will love the autonomy and freedom to control their own learning and explore specific animals and plants that interest them and will explore the adaptations that help them survive and reproduce. For an added element, I have the students present their worksheet to the class so the class can preview a variety of other organisms as well! The rest of the class can use the presentations as guided notes with the attached Notes Sheet (you can check out a sample of this in the preview as well).

In an effort to hold students accountable in a meaningful way, try giving this template a try for when students read at home. This simple and student friendly organizer allows students to record the title of their book, the time they spent reading, and a brief summary about what they read. Parents will then initial each night, and at the end of the week you will have a quick reference guide of what students read, and their level of understanding the text. This has the ability to build comprehension, fluency, and ultimately the love of reading. This form offers great documentation for interventions and reference. It also holds students and families accountable with the initials component.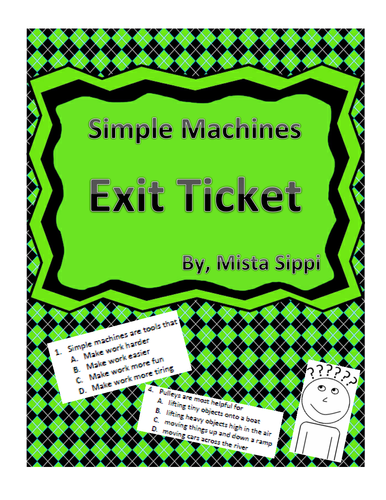 This simple machines exit ticket is a quick five questions assessment to see content attainment by students. Questions are multiple choice and cover vocabulary including energy, pulleys, tools, ramps, and more. Check out my Simple Machines Group Project.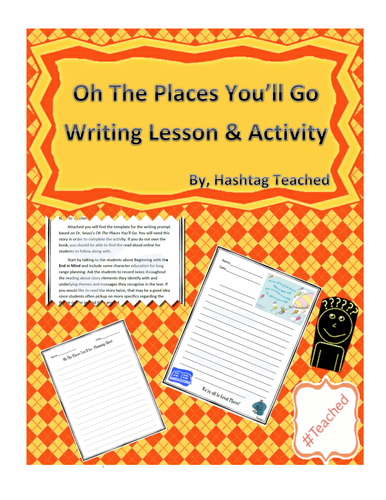 The lessons in Dr. Seuss's Oh The Places You'll Go story are invaluable and offer a great text example of beginning with the end in mind as we think through our decisions. This fun and engaging lessons pushes students to identify various story elements such as theme, key ideas, textual based answers as well as creative writing based on text to self connections. Students will respond to a supplied prompt relating the story to the students and having them think about where they want to go! Included are instructions for the teacher, a sloppy-copy planning sheet and then 4 differentiated final copy templates in which the teacher can easily give different students one of the variety of templates that best fits the need of each student (there are version labels on the bottom right of each template). This has proven to be a great reflective process to use during the first week of teaching since it can be the driving force of motivation throughout the year; it can easily be used at any point that fits your schedule though! *Also an ideal way to infuse reading and writing, to celebrate Dr. Seuss's Birthday! W.2.3, W.2.5, W.3.1, W.3.2, W.3.3, W.4.1, W.4.2, W.4.3, W.4.4, W.5.1, W.5.2, W.5.3, W.5.4, W.6.1a, W.6.2, W.6.3, W.6.4, W.6.9, W.7.1, W.7.2, W.7.3, W.7.4, W.7.9, W.8.1, W.8.2, W.8.3, W.8.4, W.8.9, W.9-10.1, W.9-10.2, W.9-10.3, W.9-10.3a, W.9-10.4, W.11-12.1, W.11-12.2, W.11-12.3, W.11-12.9, W.3.1b, W.3.1c, W.3.1d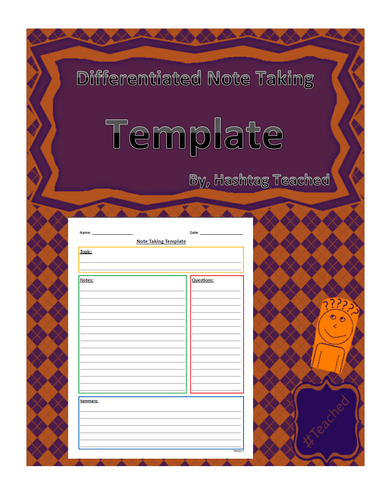 This simple and student friendly template is designed to facilitate student note taking. The format is customized from Cornell Notes and adapted for success for students at all levels. This product comes with 4 differentiated versions that include different line spacings, bullet points, and empty spaces to meet the needs of all students in your classroom! Check out my alternative Note Taking Templat

Take your instruction on organisms, habitats, natural resources, food chains, and biotic and abiotic factors to the next level. This fun creative project allows students to create their own organism while being specific and detailed on the aforementioned topics. This will allow students to apply their knowledge of such vocabulary and concept in a fun and interactive way. Students will be required to draw, detail, annotate and present an invention of their widlest imagination. This project includes specific details and expectations with a rubric as well. Have fun!

Planning your own unit plans? Want to setup a draft of your 6 week plan? Want to map out your plans ahead of time? Looking for another way of tracking and planning lessons, tests, homework etc.? Check out this clear and well-organized template that you can edit or print and write in. This simple addition will organize your schedule, lessons, and units clearly for each six week period. Also check out my similar 9-week edition!

Check out this 15 question worksheet that can easily be adapted for classwork, whole group, homework or an assessment. Students will have various prompts in which they will have to choose one correct answer regarding which unit of measurement is most appropriate given the scenario. For example, Measuring the length of a hand: centimeters, yards, miles. Students will need to know all units of measurement in the customary and metric systems to be successful with this! Hashtag Teached Resources by is licensed under a .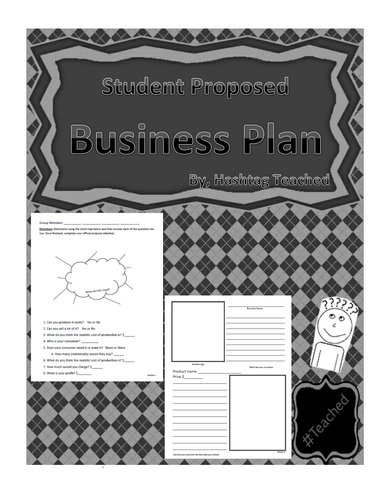 This awesome project allows students to collaborate as a business team and identify a need in their community. Students will write a business plan that forces the students to think about profits, supply, demand, consumers, markets, advertising and more! The file starts with a brainstorm, and then student think through various components and finishes with their formal write-up of the their plan. Attached is a step by step Lesson Plan for teachers. Also there are three variations of each page to allow for seamless differentiation.

Check out this free task Card template! It comes in a variety of background colors to fit the need of your product. Each of the 10 variations has clear borders and lines to be cut out on which suits four task cards per page. I ask that you give my store a look over and share if you feel so inclined! You can access it by CLICKING HERE. Happy shopping and happy selling!

Check out this fun and interactive way to support your students and promote their study skills. This cut-out is meant to be cut and either glued or taped together after students are able to record six main ideas on their cubes. This can easily be differentiated for reading comprehension of identifying the six big ideas of a text or for six key characters in a book or movie. It can also be used to facilitate a Frayer Model as students learn various vocabulary words. Students will love the interactive and hands on component of this and will have something physical to walk away with.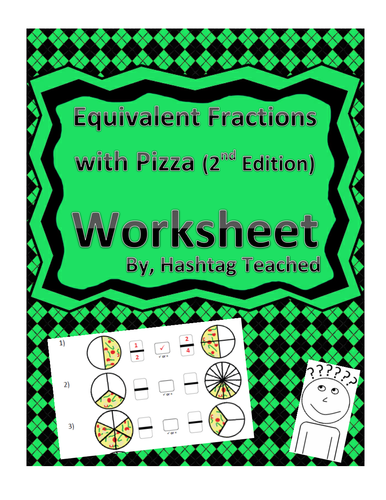 Included is one worksheet that students can count the numerator and denominator of the pizza fractions and identify if the two pizzas have equivalent toppings covering each pizza. The students are to count the numerator and denominator to complete the fraction for each pizza; and then simply put a check or an "x" to identify if they are equivalent. This is a great exit slip, assessment, homework or worksheet that students will be invested in! 3.NF.A.3, 4.NF.A.2, 5.NF.B.7

Check out this simple and user-friendly weekly lesson plan template. Subjects are clearly laid out for the week and designated sections for CCSS and HW are included. Hope this helps!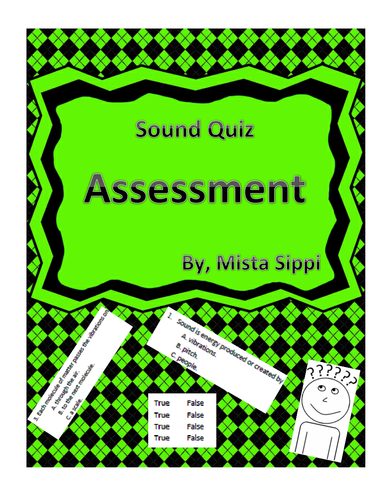 This 12 question quiz or test has a variety of true false, multiple choice and short answer questions. It covers topics about how sound travels, frequency, vibrations, waves, pitch and more. This assessment goes well with my other Sound Exit Tickets, and Guided Notes. Check out my Sounds Guided Notes.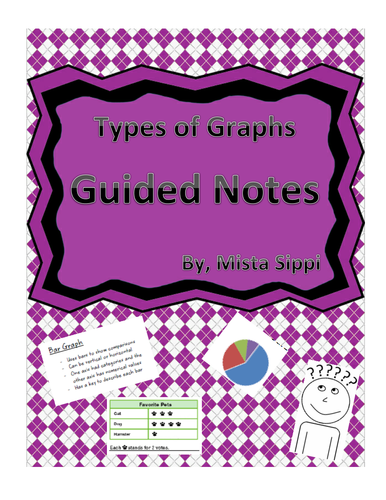 This very simple guided notes worksheet can be used for students to draw and describe Bar Graphs, Circle Graphs and Pictographs. 2.MD.D.10, 3.MD.B.3, 4.MD.B.4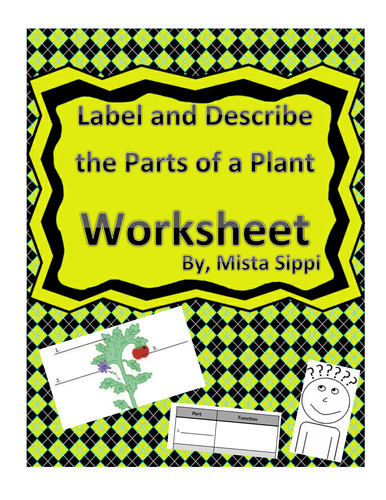 Check out this great visual of a plant for students to demonstrate their content knowledge of the parts and functions of a plant. This worksheet can easily be used for Guided Notes, Homework or quizzes. The layout is clear and concise and works well for any purpose!

Tired of hearing the same-old surface level responses!? Check out this simple poster that offers your students multiple ways to say common classroom words with higher level vocabulary. The poster includes 10 alternatives for 15 common words such as: nice, good, bad, sad, pretty, big, like, happy and more. This can easily be used for individual students or super-sized and printed for a large class reference guide! Building vocabulary one step at a time :)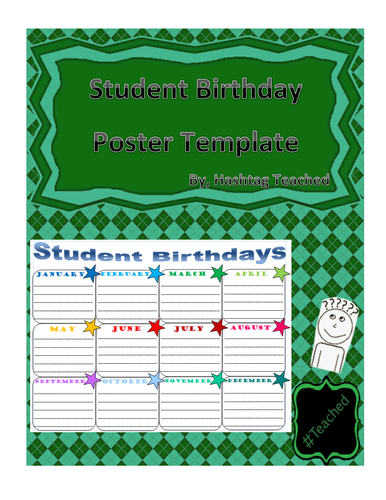 Check out this interactive PDF template that has embedded editable forms to type in student names. This simple and student-friendly poster can be printed as well as printed to a larger output in order to make a large poster for your wall. This simple tracker will keep you and your students reminded of some of the most important dates for the year in your classroom!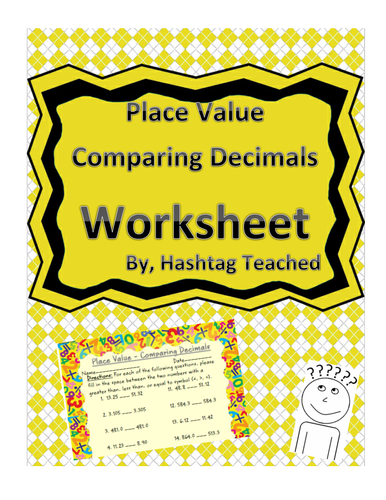 This fun looking assignment includes 20 questions in which students will compare the various decimals and decide if they are greater than, less than, or equal to the other decimals. Students can work independently, in partners or in groups on this worksheet that can be easily adapted for a homework, quiz, guided practice or independent practice. Be sure to check out my various other Comparing Numbers Worksheets as well! 5.NF.B.4b, 4.NF.C.7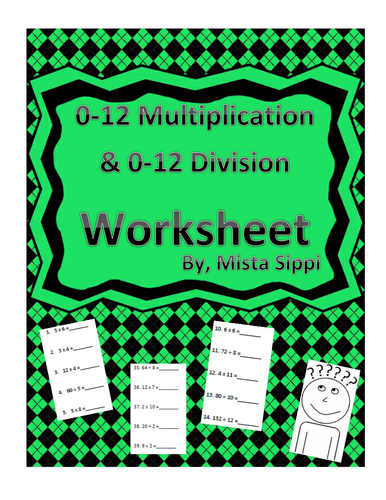 This 42 mix of questions worksheet covers multiplication and division for 0-12. This worksheet can easily be used for early finishers, classwork, homework or any combination thereof. Hope this makes your day a little easier!