Hashtag_Teached's Shop
"Education is the most powerful weapon which you can use to change the world" - Nelson Mandela
331Uploads
32k+Views
1k+Downloads
"Education is the most powerful weapon which you can use to change the world" - Nelson Mandela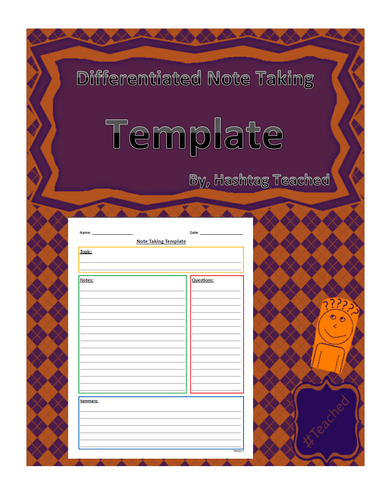 This simple and student friendly template is designed to facilitate student note taking. The format is customized from Cornell Notes and adapted for success for students at all levels. This product comes with 4 differentiated versions that include different line spacings, bullet points, and empty spaces to meet the needs of all students in your classroom! Check out my alternative Note Taking Templat

Check out this 15 question worksheet that can easily be adapted for classwork, whole group, homework or an assessment. Students will have various prompts in which they will have to choose one correct answer regarding which unit of measurement is most appropriate given the scenario. For example, Measuring the length of a hand: centimeters, yards, miles. Students will need to know all units of measurement in the customary and metric systems to be successful with this! Hashtag Teached Resources by is licensed under a .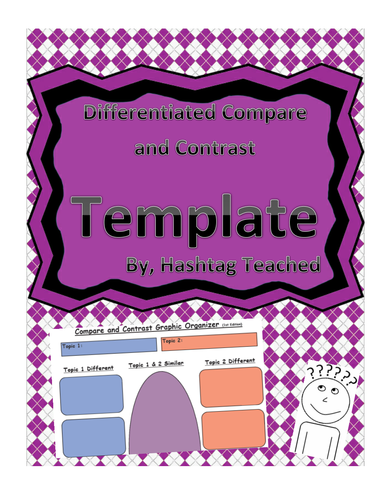 This highly visual graphic organizer allows students to see the relationship between two topics and how they are similar and different. There are 4 different versions with different spacing for simple and easily differentiate, where only the teacher needs to know about since they are all designed the same way. RL.1.1, RL.2.1, RL.3.1, RL.4.1, RL.5.1, RL.6.1, RL.7.1, RI.K.9, RI.1.9, RI.2.9, RI.3.9, RI.4.3, RI.4.9, RI.5.3, RI.5.9, RI.6.3, RI.6.9, RI.7.9, RI.8.9, RI.9-10.9

Finding it hard to keep all students reading within their ZPD? Is Accelerated Reader (AR) being implemented in your classroom? If so, check out these really easy customizable bookmarks where each student has a bookmark with their ZPD, their AR point goal, book level goal and their accuracy goal all in on place. Simply replace the "student" label on each with each students name, print, laminate (optional) and fill in the applicable spaces! The students will love their bookmark and it will take one more thing OFF of YOUR plate!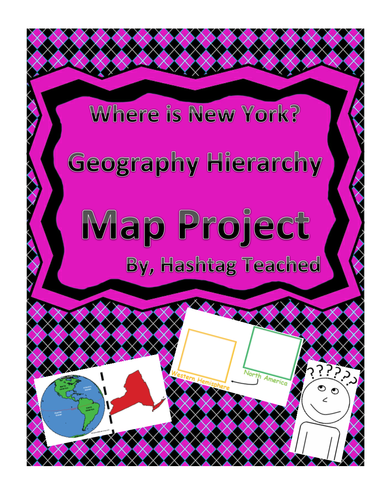 This worksheet allows students to cut out the bottom portion with the four images of New York, Unites States, North America, and the Western Hemisphere and see the relationship between them. Students will then glue each image in the spaces provided on top. This easy and fun worksheet allows students to connect difficult concepts in a visual hands-on way. It can be easily adapted as independent work, a hook, group work or homework. Students will enjoy engage with this interactive project and will build conceptual understanding of geography while doing so!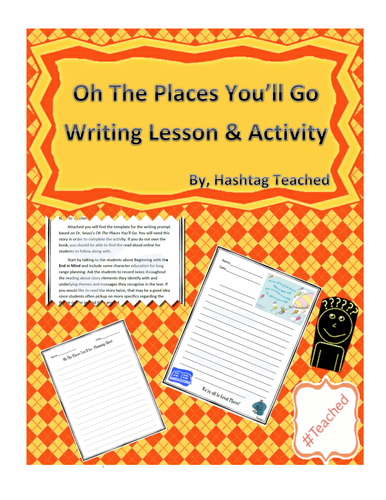 The lessons in Dr. Seuss's Oh The Places You'll Go story are invaluable and offer a great text example of beginning with the end in mind as we think through our decisions. This fun and engaging lessons pushes students to identify various story elements such as theme, key ideas, textual based answers as well as creative writing based on text to self connections. Students will respond to a supplied prompt relating the story to the students and having them think about where they want to go! Included are instructions for the teacher, a sloppy-copy planning sheet and then 4 differentiated final copy templates in which the teacher can easily give different students one of the variety of templates that best fits the need of each student (there are version labels on the bottom right of each template). This has proven to be a great reflective process to use during the first week of teaching since it can be the driving force of motivation throughout the year; it can easily be used at any point that fits your schedule though! *Also an ideal way to infuse reading and writing, to celebrate Dr. Seuss's Birthday! W.2.3, W.2.5, W.3.1, W.3.2, W.3.3, W.4.1, W.4.2, W.4.3, W.4.4, W.5.1, W.5.2, W.5.3, W.5.4, W.6.1a, W.6.2, W.6.3, W.6.4, W.6.9, W.7.1, W.7.2, W.7.3, W.7.4, W.7.9, W.8.1, W.8.2, W.8.3, W.8.4, W.8.9, W.9-10.1, W.9-10.2, W.9-10.3, W.9-10.3a, W.9-10.4, W.11-12.1, W.11-12.2, W.11-12.3, W.11-12.9, W.3.1b, W.3.1c, W.3.1d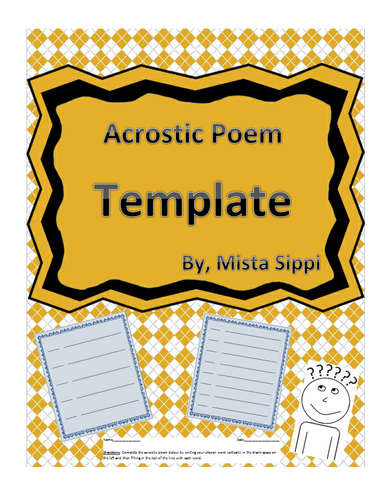 Check out this simple but effective differentiated acrostic poem template. There are three levels in which you can easily designate for different students or for different grade bands. A clear set of instructions are also included for the students and can be easily removed for display in the classroom!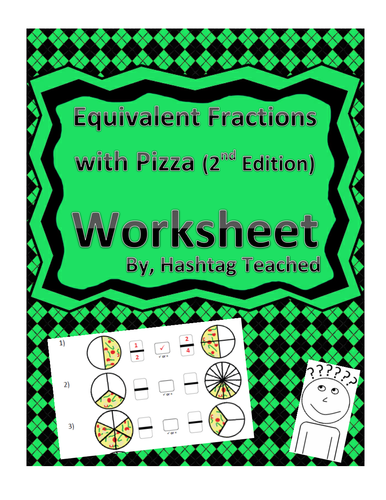 Included is one worksheet that students can count the numerator and denominator of the pizza fractions and identify if the two pizzas have equivalent toppings covering each pizza. The students are to count the numerator and denominator to complete the fraction for each pizza; and then simply put a check or an "x" to identify if they are equivalent. This is a great exit slip, assessment, homework or worksheet that students will be invested in! 3.NF.A.3, 4.NF.A.2, 5.NF.B.7

Planning your own unit plans? Want to setup a draft of your 6 week plan? Want to map out your plans ahead of time? Looking for another way of tracking and planning lessons, tests, homework etc.? Check out this clear and well-organized template that you can edit or print and write in. This simple addition will organize your schedule, lessons, and units clearly for each six week period. Also check out my similar 9-week edition!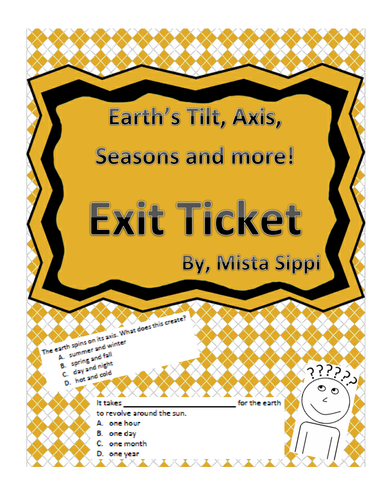 This is a five question multiple choice exit ticket assessment that is meant to serve as a quick snapshot assessment to check student understanding of learned content. The assessment covers the cause of the seasons, information about the Earth's axis, Earth's rotations and Earth's revolutions.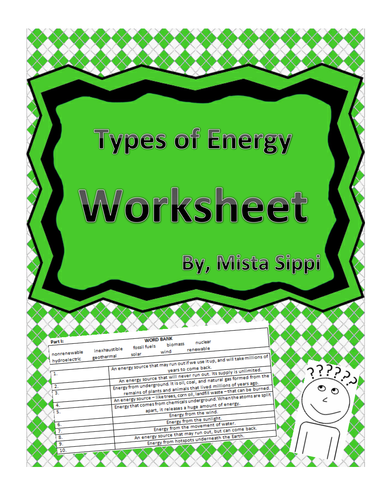 This worksheet is 19 questions and can easily be used for any type of assessment. The worksheet is broken down into three sections that each have a word bank that cover topics such as kinetic vs potential energy, radiant, mechanical, thermal energy as well as energy sources such as geothermal, hydroelectric, wind and more.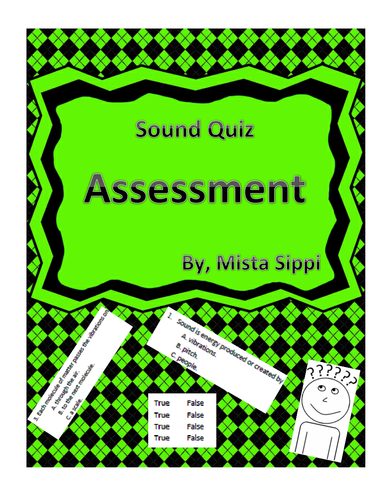 This 12 question quiz or test has a variety of true false, multiple choice and short answer questions. It covers topics about how sound travels, frequency, vibrations, waves, pitch and more. This assessment goes well with my other Sound Exit Tickets, and Guided Notes. Check out my Sounds Guided Notes.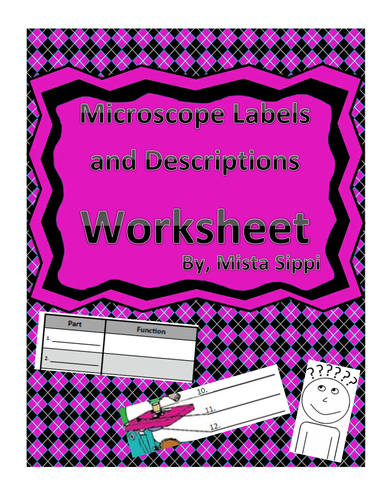 Check out this well-organized Microscope label and describe worksheet. Part I is a visual that students will label and it corresponds with Part II where they will describe the function of those parts. This is a great worksheet that can easily be used for classwork, group work, homework, assessments and more!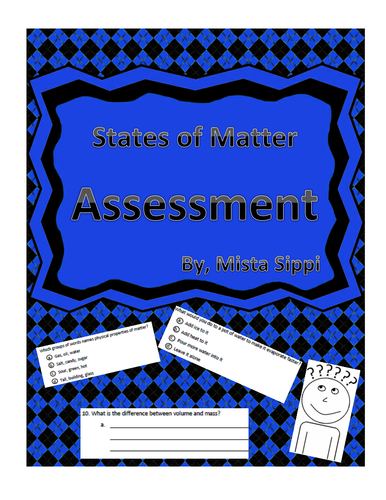 This ten question quiz has a variety of multiple choice, fill in the blank and short answer. The quiz covers questions about solids, liquids, gases, mass, volume, five sense, matter and more. Check out my States of Matter Test Assessment and my Introduction to States of Matter Exit Ticket.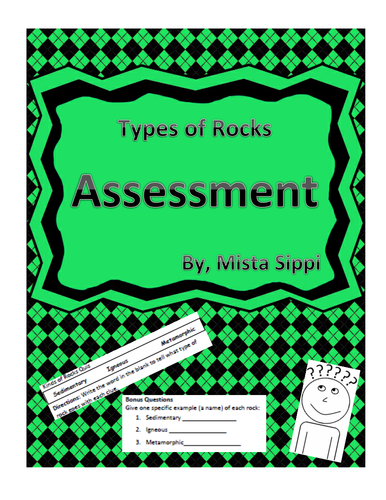 This ten question quiz requires students to match the correct type of rock (sedimentary, igneous, and metamorphic) with the correct description. There is an added bonus if students can identify one example of each type of rock.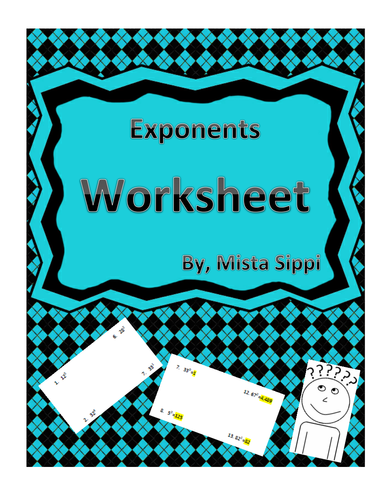 With this fifteen question worksheet, students will apply their knowledge of exponents, multiplying to the 0 power, the 1 power and to a variety of others that don't have specific rules. 6.EE.A.1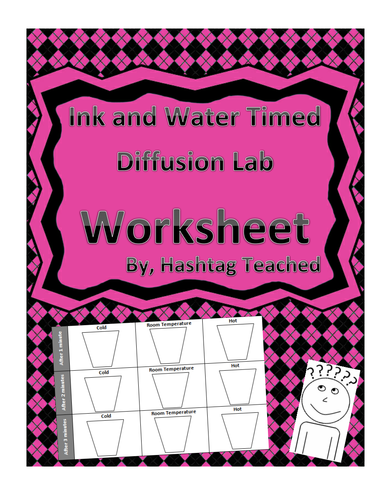 This simple but effective lab allows students to observer and draw inferences about diffusion. Students will need three cups set up that are each of the following temperatures (warm, cold, and room temperature). They will need to put one drop of food coloring in each at the same time as well as start a timer once they do so. In one minute increments, the students will record what they see for three minutes total. Students will then reflect on the diffusion of the food coloring being compared in each of the three temperatures. The temperature component can be connect to dissolving easily and the recording change over time is also important. Materials needed: clear cups (3 per group), some way to both lower and raise temperature of the water prior to experimentation, food coloring, and a timer.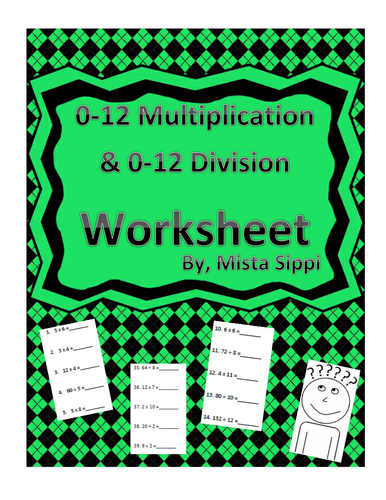 This 42 mix of questions worksheet covers multiplication and division for 0-12. This worksheet can easily be used for early finishers, classwork, homework or any combination thereof. Hope this makes your day a little easier!

Check out this free task Card template! It comes in a variety of background colors to fit the need of your product. Each of the 10 variations has clear borders and lines to be cut out on which suits four task cards per page. I ask that you give my store a look over and share if you feel so inclined! You can access it by CLICKING HERE. Happy shopping and happy selling!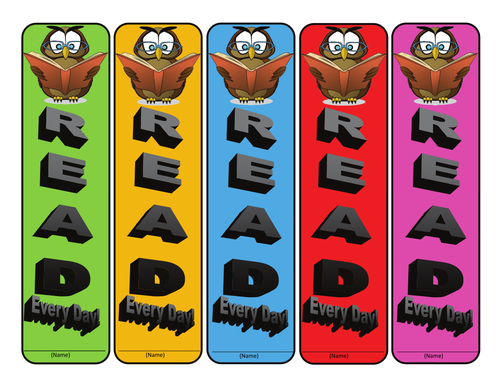 Please enjoy these printable bookmarks. I would suggest printing on card stock, construction paper, or laminating printer paper in order to increase the longevity. Students will love the fact that they can put their names on it, and the bookmark will serve as a constant reminder that students should read EVERY day!