Hashtag_Teached's Shop
"Education is the most powerful weapon which you can use to change the world" - Nelson Mandela
331Uploads
36k+Views
1k+Downloads
"Education is the most powerful weapon which you can use to change the world" - Nelson Mandela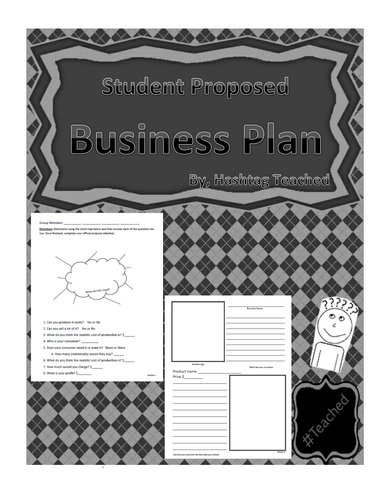 This awesome project allows students to collaborate as a business team and identify a need in their community. Students will write a business plan that forces the students to think about profits, supply, demand, consumers, markets, advertising and more! The file starts with a brainstorm, and then student think through various components and finishes with their formal write-up of the their plan. Attached is a step by step Lesson Plan for teachers. Also there are three variations of each page to allow for seamless differentiation.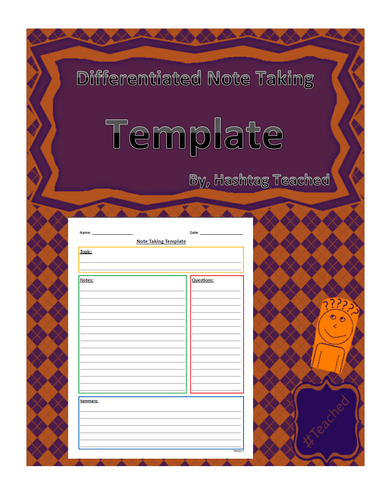 This simple and student friendly template is designed to facilitate student note taking. The format is customized from Cornell Notes and adapted for success for students at all levels. This product comes with 4 differentiated versions that include different line spacings, bullet points, and empty spaces to meet the needs of all students in your classroom! Check out my alternative Note Taking Templat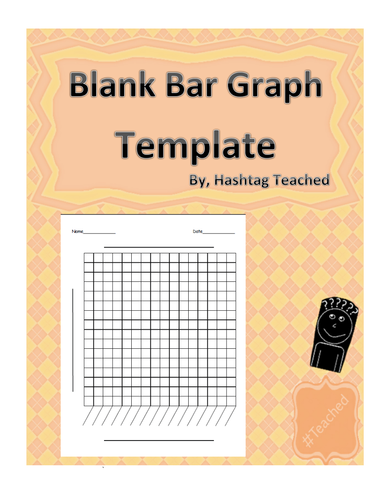 This 16x16 blank bar graph template is the perfect foundational worksheet that teachers can use to teach their students about the parts of a bar graph. If printed two per page, students can also easily glue them into their math notebooks in order to offer a simple and best-practice way to learn about the content and not waste time drawing lines and losing out on valuable instruction time :) Check out my Types of Graphs Guided Notes too! 2.MD.D.10, 3.MD.B.3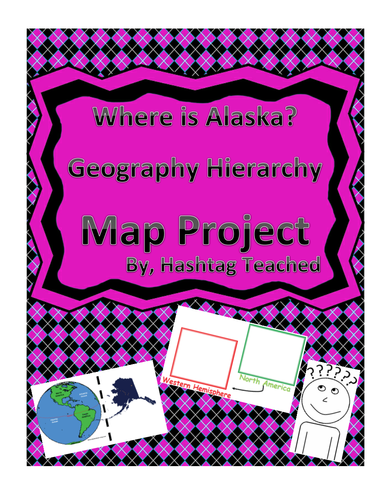 This worksheet allows students to cut out the bottom portion with the four images of Alaska, Unites States, North America, and the Western Hemisphere and see the relationship between them. Students will then glue each image in the spaces provided on top. This easy and fun worksheet allows students to connect difficult concepts in a visual hands-on way. It can be easily adapted as independent work, a hook, group work or homework. Students will enjoy engage with this interactive project and will build conceptual understanding of geography while doing so!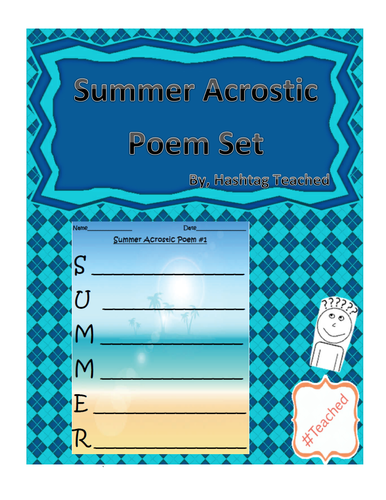 Check out this awesome set of Acrostic Poems all associated with Valentine's Day! You will find 13 different poems that can easily be distributed to different students for easy differentiation. Students will love to engage with this interactive activity and will be proud to have their work displayed in the classroom! Be sure to check out my store and my other Acrostic Poem sets!

Planning your own unit plans? Want to setup a draft of your 6 week plan? Want to map out your plans ahead of time? Looking for another way of tracking and planning lessons, tests, homework etc.? Check out this clear and well-organized template that you can edit or print and write in. This simple addition will organize your schedule, lessons, and units clearly for each six week period. Also check out my similar 9-week edition!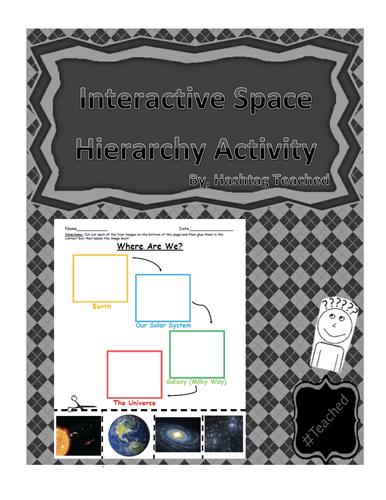 Check out this awesome interactive worksheet to enhance students' understanding of the hierarchy of space. Students will be exposed to vocabulary including Earth, Solar System, Galaxy (Milky Way specifically), and the Universe. Students will cut out the four images that represent these terms and paste them in order from smallest to largest. Students will develop their big picture understanding of the concept in a fun way that they will never forget! There is also ample room for note taking if you choose to supplement the visuals with text! Be sure to check out my Planet Labels and Descriptions Printable.

This awesome week along (adjustable) project allows students to collaborate and explore a specific simple machine on their own and own their own education. Students will work together to create a presentation of their choice on a specific topic such as wedge, wheel and axle, lever, and screw. A rubric is attached. Check out my Simple Machine Exit Ticket.

Take your instruction on organisms, habitats, natural resources, food chains, and biotic and abiotic factors to the next level. This fun creative project allows students to create their own organism while being specific and detailed on the aforementioned topics. This will allow students to apply their knowledge of such vocabulary and concept in a fun and interactive way. Students will be required to draw, detail, annotate and present an invention of their widlest imagination. This project includes specific details and expectations with a rubric as well. Have fun!

In a spirit of promoting positive behavior intervention support systems (PBIS), this template is a great ay to change the way students get attention. In addition to or in replacement of negative referrals to the office, this form allows for students to receive extra positive attention when caught doing great things. Just like the normal form, this alternative praises students based on their behavior or characteristics such as flexibility, accountability, optimism, respect, grit, perseverance and more. It is set up to have the student's name, the date, teacher, location, details and more. It also includes additional details and signature lines for the teacher, parents, and administrators. Please leave some feedback for how it work for you and how you implemented it in your school/classroom!

Check out this simple and user friendly template that students can use to take notes on Natural Disasters. It is intended to guide a research project where students either seek their own knowledge on their internet or is supplemented with teacher instruction. Students will fill in a variety of natural disasters that have been pre-listed and then explain various components of them such as their description, their potential impact, their root causes and the safety measures that should be in place!

In an effort to hold all group members accountable for the work they do when working with others, this simple rubric allows for students to asses their peers on their contributions to the group. It is separated into four components which include participation, behavior, on task behaviors, and work. Students will rank each peer on a level 1, 2, or 3. This grade can be used as you please but will offer valuable insight into how each team member carried himself/herself in the groupwork. The rubric is color coded, and user friendly. Take your grades and groupwork to a whole new level. Students always work harder when they know they are going to be held accountable for their actions :)

Check out this awesome, fun and engaging logic puzzles. Students will have four different prompts in which they will have to figure out which person does what, based on a few lines of rules. For example, there is one sample that talks about when students are born and have a variety of facts about comparing one birth month being 2 months after another person. Students will have to figure out which column matches with which row. This can easily be administered to students in 3rd through 8th grade! Hashtag Teached Resources by is licensed under a

Check out this awesome, student-centered hands on math lesson. Students will be able to apply their centimeter measurement skills using their own rulers (not included) as they look for items that are certain measurements around the room as well as measure specific items as identified in the worksheet. This can easily be used as a performance task assessment, guided practice, independent work, or small group math centers!

Check out this simple and detailed rubric which is to be used to judge, evaluate, and score Science Fair projects. For transparency and clear expectations, I would suggest sharing the rubric with students before their projects, so they know what they need to be successful. Also, check out my Science Fair Poster Board Expectations. You can also find my Science Fair intent to participate submission form as well. Lastly, you can find my Science Fair Peer Scavenger Hunt Activity!

Check out this awesome, visual, and informative powerpoint. There are 9 total slides that cover topics including condensation, evaporation, precipitation, and more. Additionally, topics are discussed that look at how plants and animals play a role in the water cycle. Items are also looked at that include runoff, groundwater, etc. Students will be highly engaged in this very visual and fun presentation that they can easily jot down key details, important vocabulary, as well as create a drawing of the water cycle on their own from.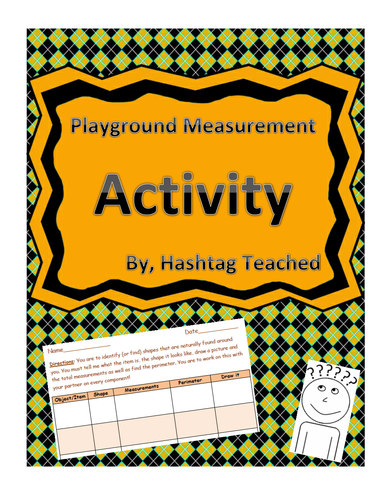 Check out this fun and interactive playground measurement activity that will get students out of their seats and into their world while investing them in measurement and geometry as well as excited about math in the world around them! Students can work independently, in partners or small groups in which they will be sent off to identify the shapes and measure those shapes from the playground where they will have to draw the shape, describe it, measure it, and find the perimeter (if applicable)! Students will be talking about the shapes and measuring those shapes around them for weeks to come! *This can also easily be used for students to find shapes IN the classroom for a rainy day :) Check out my Playground Geometry Activity.

Check out this extensive list of adjectives and verbs that can be used to spice up your report cards! This list can be used to make your report card writings to parents far more impressive and unique. These terms can describe students and offer more accurate insight for parents.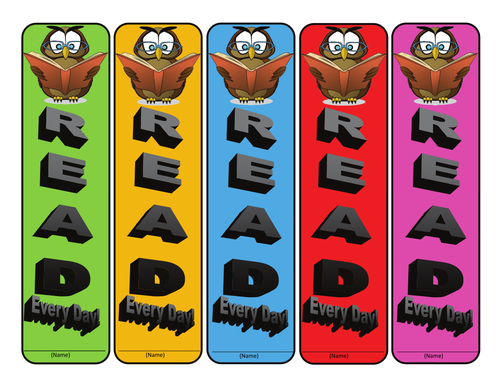 Please enjoy these printable bookmarks. I would suggest printing on card stock, construction paper, or laminating printer paper in order to increase the longevity. Students will love the fact that they can put their names on it, and the bookmark will serve as a constant reminder that students should read EVERY day!

Check out this free task Card template! It comes in a variety of background colors to fit the need of your product. Each of the 10 variations has clear borders and lines to be cut out on which suits four task cards per page. I ask that you give my store a look over and share if you feel so inclined! You can access it by CLICKING HERE. Happy shopping and happy selling!