MFLResources87's Shop
Spanish and French teacher. Journalist.
192Uploads
93k+Views
22k+Downloads
Spanish and French teacher. Journalist.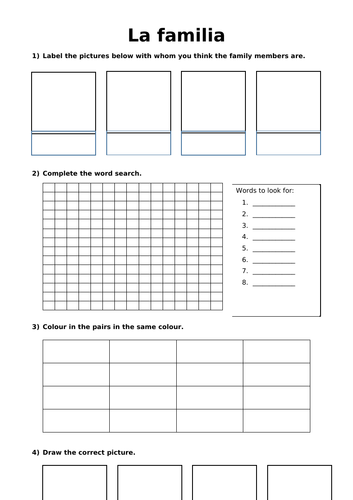 This is a booklet I have created for low ability groups. I basically give them a list of vocab that we have already seen in class and then they design a booklet for a partner. Then, they do their partners work and when they finish they swap back and mark their work. It keeps them doing something and they like to create work for someone else… Also they enjoy the marking!

This is a lesson I have created to do with Year 7. We are using Viva 1 (Módulo 3 - Unidad 1). These are the objectives of the lesson: *Getting to know family members in Spanish *Describing your family *Using possessive adjectives This lesson includes: *A Power Point presentation (25 slides) *A worksheet with an excercise to be completed by using the family vocab shown in the ppt. (includes extension miniword search) *A worksheet to practice reading, translation and writing (5 exercises). *A worksheet with the info about possessives and three exercises to practice using them. The worksheets have been design to be printed in A5, but they could also be printed in A4 if preferred. All worksheets are uploaded as a publisher doc and also pdf. Hope it helps!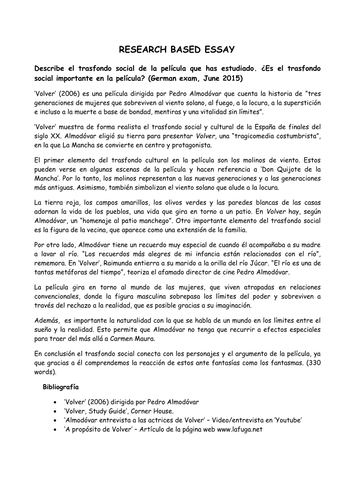 As my students wanted to see some examples, I took the time to write a few model answers myself for three different essay questions of the Edexcel French and German papers. I hope you find them helpful.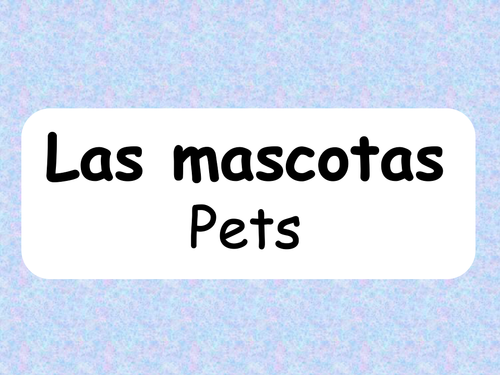 This resource include a 40 slide presentation introducing 8 different pets in Spanish and 4 interactive activitites to do with your class. It also includes a worksheet with two different activities for students to complete on their own.

Here is a presentation on the preterite tense that I use with my Year 10's. Includes practice of regular and irregular verbs and a game to play in class.

Presentation about some school objects in French with some interactive activities to do with the students.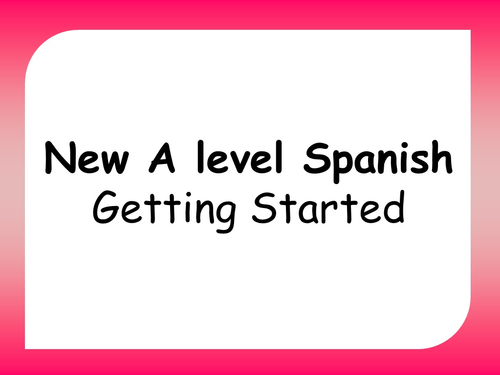 This is a bundle of resources I have been using while teaching the new AS Spanish.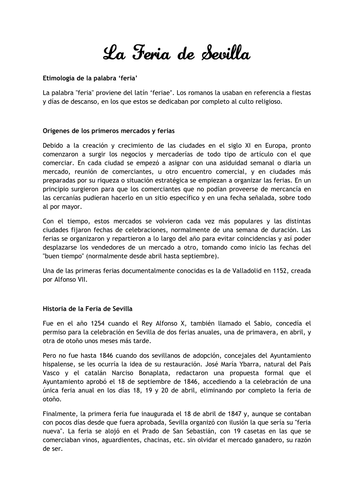 Regarding the new A level specification, I am creating documents containing as much information as possible about popular events in Spain. I am from Seville, so I have started with 'La Feria de Sevilla' for obvious reasons. This document includes very detailed information about this event. It also includes a variety of activities. I will be uploading more events soon! Hope it helps!

This is a book I have created to glue in their books and have it close by for any future references. It gives them information about how to conjugate regular and irregular verbs in the conditional tense. It also includes a few activities with the answers for them to test themselves. Watch the Youtube video in order to assemble the book. Thank you! @MFLResources

This lesson goes with Viva textbook and follows Module 6, punto de partida 1. I am only revising the time and introducing mealtimes for this lesson, and will introduce routine in the next one. The Power Point has a few interactive activities to do with students and then some work for them to do independently. There is also a link to my Quizlet set. If you like this resource, please leave a review, it would be much appreciated. You could also buy me a coffee: https://www.buymeacoffee.com/mflresources Follow @mflresources87 on Facebook or @mflresources on IG to keep posted for more resources!

With this lesson I am doing a bit of revision on one of the grammar topics of Module 3: the definite and indefinite articles. I am also revising a few objects from the school equipment topic, introduced to them earlier in the year. As usual, there is a slide explaining the difference between both articles, and a few interactive activities to do with them, then students can find some activities to do independently. If you like this resource, please leave a review, I would greatly appreciate it. Follow me on Instagram (@mflresources) or Facebook (@mflresources87) to keep up to date with all the resources I upload.