3k+Uploads
8125k+Views
6489k+Downloads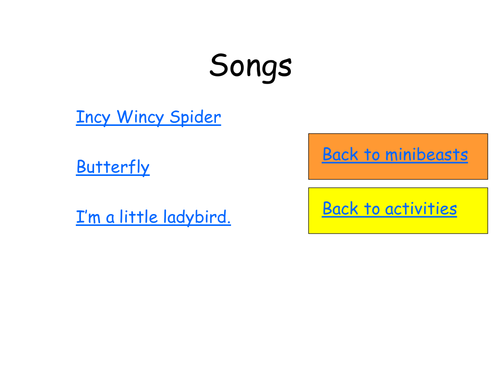 A study of minibeasts, using Powerpoint and Smart notebook and worksheets. Other topics covered: Living things; Living things and their environment
These resources explore how Christians and Jews celebrate Harvest or Sukkot. The interactive resources are supported by detailed lesson plans, writing frames and assessment activities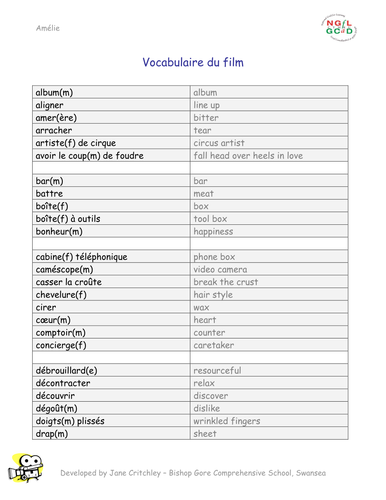 These French film resources are used to introduce, analyse and discuss the general topic of film and, in addition, the films on the WJEC GCE A2 syllabus. Students are introduced to general film vocabulary as well as film specific vocabulary. Detailed viewing exercises are designed to exploit the main themes in each film. In addition, the content of each film is used to practise grammatical points, translation skills and essay work adhering to the WJEC mark scheme. The resources promote whole class discussion as a result of individual research and listening and reading tasks.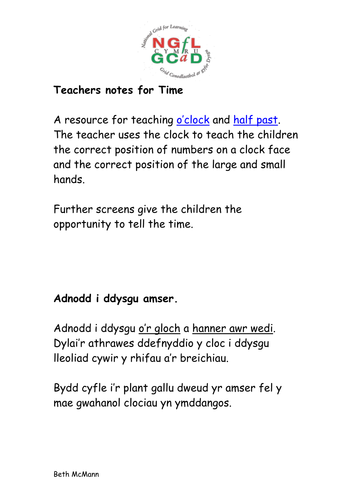 A resource (power point presentation) for teaching the correct position for numbers on a clock as well as covering o'clock and half past.
Guidelines and activities to present a unit on bridges in years 3-6. In years 3 and 4 the work includes designing and building a bridge to cross a river. Progression is assured in years 5 and 6 by asking the pupils to design a bridge that can open and close and/or can be lit up.
A comprehensive resource covering the person and his teachings as well as people affected by him Medium term plans for learning about who Jesus is.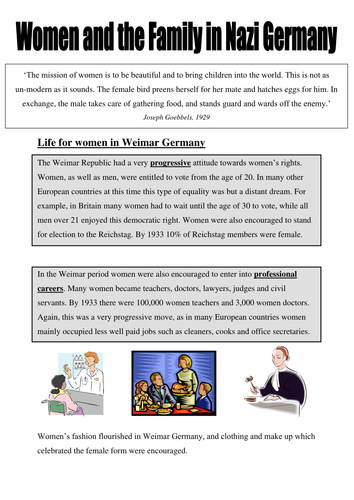 A comparison of the role of women in Weimar and Nazi Germany What Nazi policies regarding women were Whether Nazi policies regarding women were successfully implemented (carried out)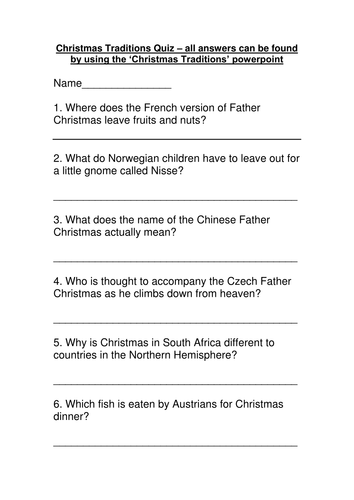 This resource acts as a virtual Advent calendar and could be used with the accompanying Word documents as a standalone lesson or for a few minutes each day in December to introduce and explore Christmas traditions around the World, both old and new. This resource covers aspects of the Identity and Culture theme in the ESDGC Common Understanding document for KS2.
A study of how the Nazis changed the educational system within Germany after 1933.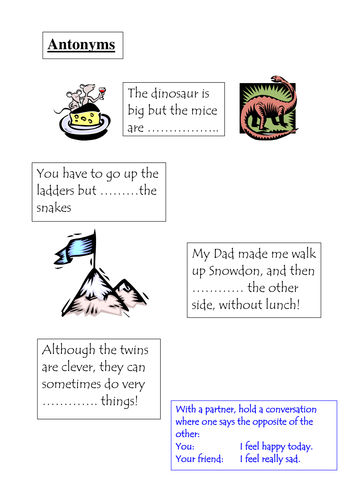 This resource contains a web guide to basic literary skill it provides PowerPoint presentation starters and worksheets which are intended to be used briefly at the start of a lesson to consolidate previous learning. Topics covered include: Nouns, verbs, adverbs, adjectives, homophones, parts of speech, sentence types, sentence openings etc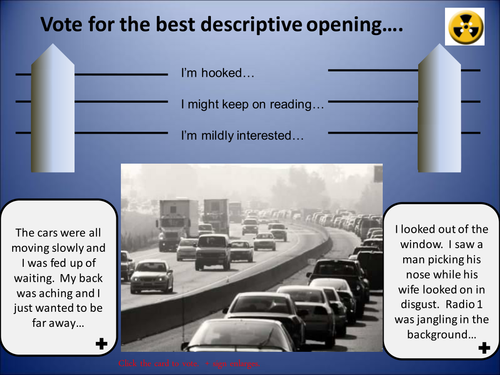 A resource with a series of powerpoint presentation lessons and website guide. It encourages pupils to assess and create stimulating descriptive writing pieces. The units focusing on 'buttons' also provides useful stimuli to create stories. These units can be used to produce coursework and exam practice and are very useful in terms of AFL practice.
This pack comprises of a series of 7 Units of work on the theme 'Holidays' suitable for KS3 and Key Stage 4. They include interactive powerpoint presentations, worksheets and interactive games for practising reading, speaking, listening and writing. Unit 7 includes a series of 11 video clips for further exploitation on the theme. Each section is accompanied by teachers&' notes with suggestions on how to use each resource.
Covers the comprehension and sequencing of a traditional Chinese story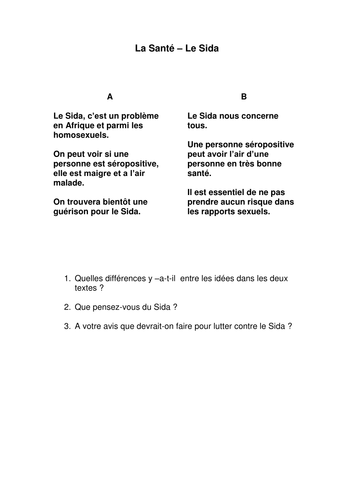 A collection of resources in the target language, to assist with discussion tasks. These were prepared by a group of teacher specifically for the 2008 GCE WJEC specification. Listening, oral, reading and writing included.
This activity pack introduces pupils to two traditional fairy tales, Jack and the Beanstalk and The Gingerbread Man. Pupils read through the stories with the teacher and then complete a series of activities that describe characters, sequence events and discuss what is needed for good beginnings, middles and endings when writing stories. Objectives: to retell and recount two traditional fairy stories to sequence events in a story to describe characters from a story
A series of worksheets and an interactive presentation teaching the Easter story.
A series of resources including, animation and whiteboard materials that address the skills, knowledge and understanding of how science works within the GCSE specifications. This unit discusses the causes and effects of global warming and debate the different views and effects of taking action on global warming. Pupils understand that there are no clear views on some scientific problems and that some issues still need resolving.
This resource introduces the polyrhythmic style of Latin American Samba and identifies its roots in African and Spanish/Portuguese music. Through performing Samba pupils will learn the sounds and understand the roles of each instrument used in Samba and experience the exhilaration and physical impact of percussion ensemble music. This unit is based on 6 hour long sessions, but this can be altered to suit the teaching requirements. The sequence of learning activities have been written only as a guideline.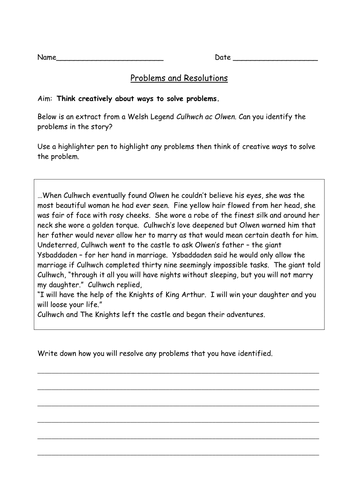 This resource looks at writing a legend. There are 4 parts which look at : Beginnings : What should be included at the start of a legend, setting the scene, looking at words and phrases to describe it. Characters: Looking at the words and phrases to describe an extraordinary character and what features pupils can reproduce for their own character. Problems and Resolutions: Looking at the problems that could be encountered, and how, in an exciting way, these can be resolved.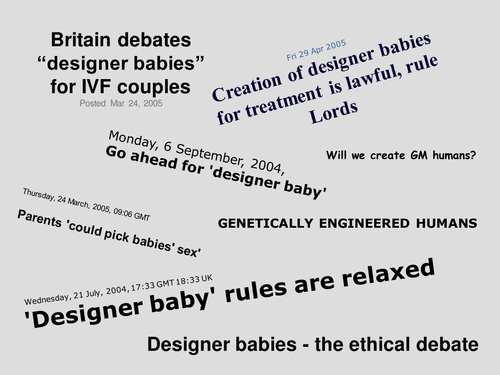 Looking at the ethics and opinions associated with this topic using presentations, worksheets with additional resources and materials