31Uploads
2k+Views
6k+Downloads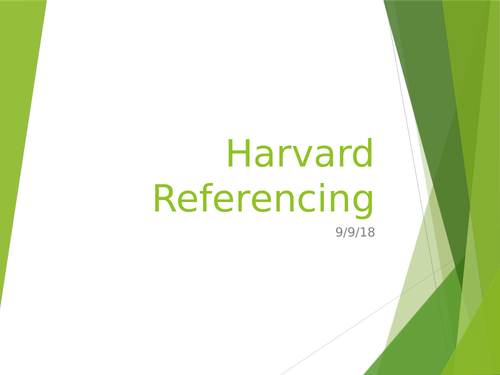 I created this handy little Harvard referencing guide to help my students reference their assignments correctly.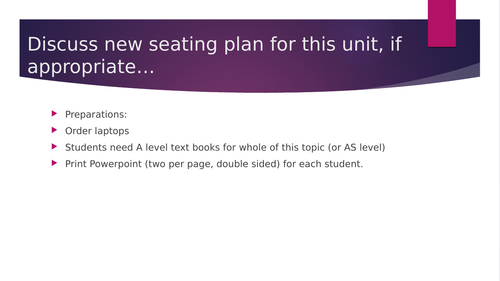 This is a set of five Powerpoint presentations which covers 10 lessons. It breaks down the assessment criteria into manageable chunks with instructions on which parts to complete in each session. It should help to keep the students on-track, so no-one falls behind. The presentations should be printed off and given to the students (or emailed to them) so they can use them to guide their own study.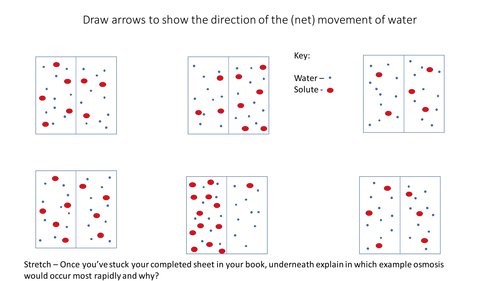 Used as an introduction to osmosis for a high ability year 9 group - but can be tweaked for lower ability and revision. Used as a freestanding lesson before attempting the AQA required practical on osmosis. Lesson contains a 10 minute video by the wonderful 'Amoeba Sisters' but I've made my own question sheet for the students to answer as the video is playing (answers on the Power point). You will want to change the starter to suit your own group. If you don't need a complete lesson there's a little worksheet included where students have to show which direction the water would move (net movement) for six different concentrations. Please rate this resource if you have found it useful - if not, comments on how to improve it are very welcome. I have created sets of flashcards which cover most of the AQA Biology content . Print double sided (flip on long edge) so that answers appear on the back On the homeostasis pack and ecology pack I have highlighted the separate science content, so you can take these out of the packs you give to combined students. This feature is not in the other units, but they are less separate science heavy.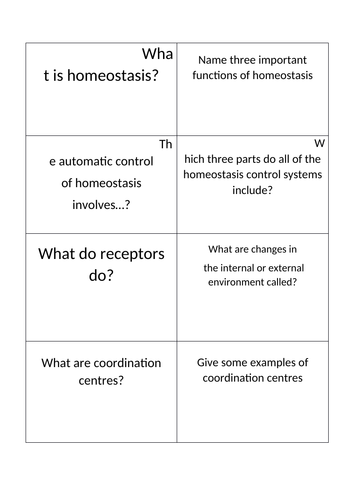 Please note the preview shows cards with words carried over from one line to another - they do not look like this, I'm not sure why the preview has squeezed the file! I have created these homeostasis flashcards to help my GCSE biology students to revise for their Biology exams. This set covers homeostasis. Print double sided (flip on long edge) so that the answers are on the back of the card. In this set I have identified which cards are separate science only, so that I don't give these to my combined science students. It took my eight hours to make these so I hope you find them useful. I have other sets available, but this is the first set that I have highlighted the separate science content. I hope you find it useful - please leave feedback if you have time. This is the complete series of lessons I created to cover Activate 1 (2016 edition) Unit 1 Forces:Speed and Motion. You are purchasing the Powerpoint presentations I created, but I have included the worksheets and other resources I used, so you don't need to source these yourself. Powerpoint covering lesson content with levelled learning objectives Exam style questions and table to fill in Links to two short videos (venus fly trap and pitcher plant) Made for a low to mid ability year 10 class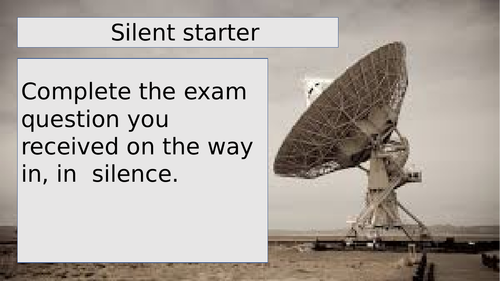 Lesson for year 11 Physics radio waves and microwaves. Two videos to watch (questions to answer while watching). Activity to complete borrowed from another TES resource.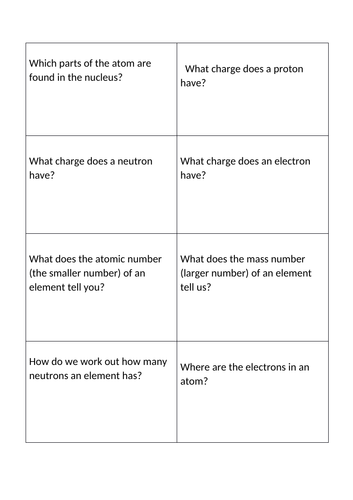 40 flashcards to help revision for unit tests or GCSE exam - combined content (no cards for fission or fusion). Print double-sided to ensure answers are on the back of each card (flip long edge). Blank card pages included too so students can create their own questions and answers if needed.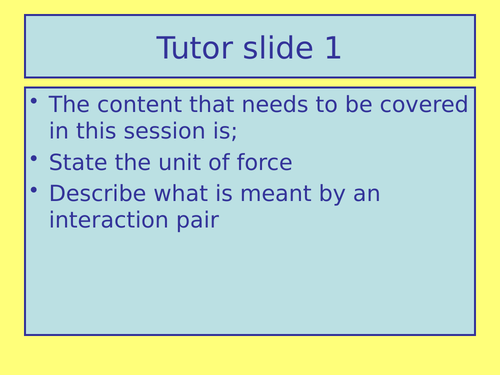 We are following the Activate 1 (New 2016) book. This is the lesson I created for the first lesson: Introduction to forces. If you like this lesson I will be putting all of the lessons from the first unit in a bundle, complete with revision resources for the end-of-unit test. All of the money received from sales is spent on resources for students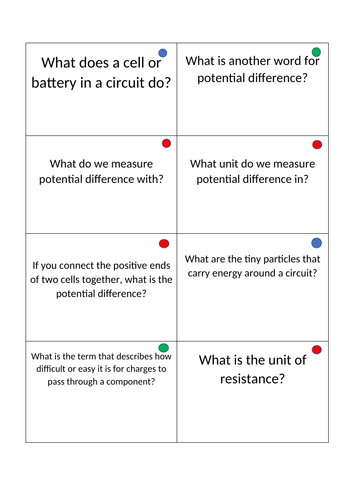 These are 29 flashcards (print double sided - flip on long edge) for the Activate 1 (2016 edition) book Electromagnets: Potential Difference and Resistance.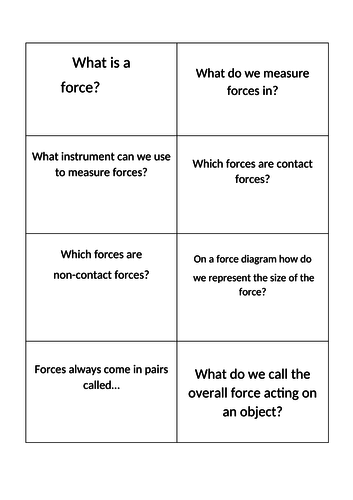 We are following the Activate 1 (New 2016) book. This is the lesson I created to deliver a lesson to teach revision skills prior to the first end of unit test. If you like this lesson I will be putting all of the lessons from the first unit in a bundle. All of the money received from sales is spent on resources for students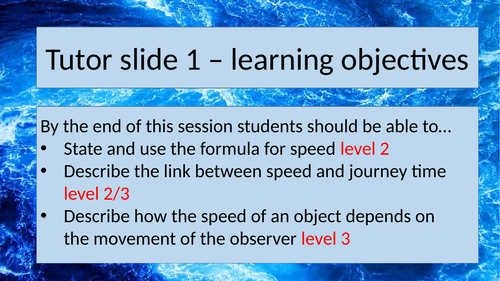 We are following the Activate 1 (New 2016) book. This is the lesson I created for the third lesson: Speed. If you like this lesson I will be putting all of the lessons from the first unit in a bundle, complete with revision resources for the end-of-unit test. All of the money received from sales is spent on resources for students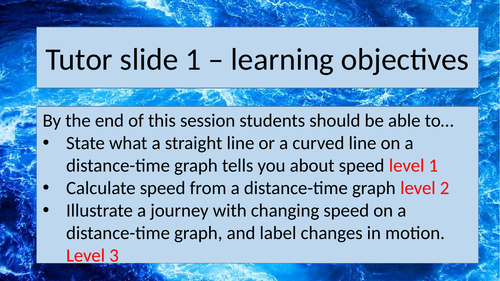 We are following the Activate 1 (New 2016) book. This is the lesson I created to deliver lesson 4 (Distance time Graphs). If you like this lesson I will be putting all of the lessons from the first unit in a bundle, complete with revision resources for the end-of-unit test. All of the money received from sales is spent on resources for students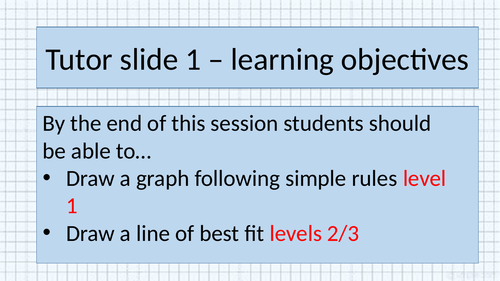 We are following the Activate 1 (New 2016) book. This is the lesson I created to deliver before delivering lesson 4 (Distance time Graphs) to prepare the students. If you like this lesson I will be putting all of the lessons from the first unit in a bundle, complete with revision resources for the end-of-unit test. All of the money received from sales is spent on resources for students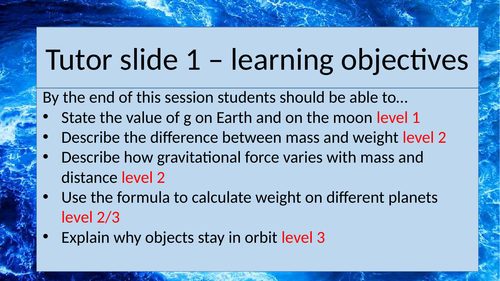 We are following the Activate 1 (New 2016) book. This is the lesson I created to deliver lesson 5 Gravity. You are purchasing the Powerpoint only which I made, but I have included the worksheets I used in the lesson to make it easier for you. If you like this lesson I will be putting all of the lessons from the first unit in a bundle, complete with revision resources for the end-of-unit test. All of the money received from sales is spent on resources for students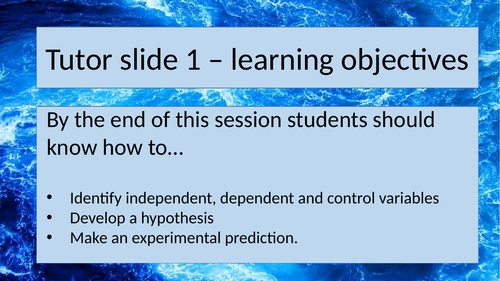 We are following the Activate 1 (New 2016) book. This is the lesson I created to deliver a lesson on scientific enquiry to enhance the first unit: Forces. You are purchasing the Powerpoint only which I made, but I have included the worksheets I used in the lesson to make it easier for you. If you like this lesson I will be putting all of the lessons from the first unit in a bundle, complete with revision resources for the end-of-unit test. All of the money received from sales is spent on resources for students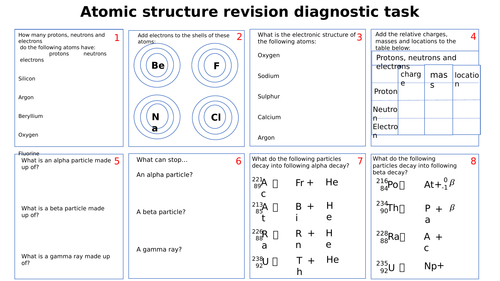 This is a revision mat split into eight sections with between three and five questions in each section. I used this as an activity at the start of a revision session. Depending on how they scored in each section students would be directed to specific pages in their revision guide or text book. An answer mat is included so students can self or peer assess,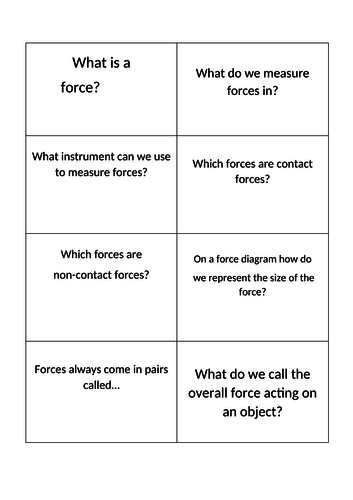 32 Flashcards for the AQA Activate KS3 science unit 1 (new book) Forces: Speed and Gravity Print double sided (flip on long edge) so each card has the question on the front and the answer on the back. There are two blank sheets at the end so students can make extra cards if they wish (you may not want to print these, but I've included them in case you want to add extra questions) Based heavily on the NEW Activate 1 book 2016 edition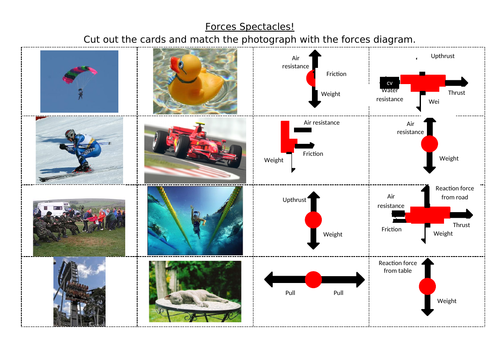 We are following the Activate 1 (New 2016) book. This is the lesson I created for the second lesson: balanced and Unbalanced Forces. If you like this lesson I will be putting all of the lessons from the first unit in a bundle, complete with revision resources for the end-of-unit test. All of the money received from sales is spent on resources for students