102Uploads
32k+Views
22k+Downloads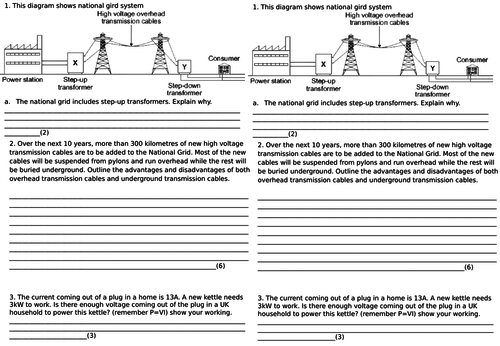 A lesson on the national grid set up. Includes card sort for each part, an explanation for why transformers are important and a comparison of overhead vs underground cables. Includes exam questions with answers on powerpoint to go through with students. Leads into lesson on assessing power stations and demand across the grid.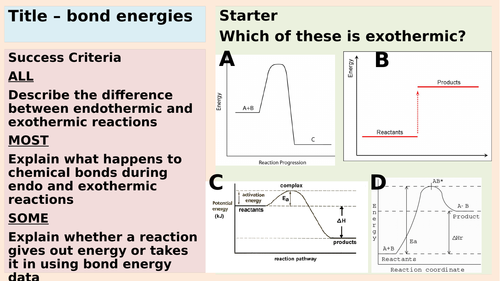 This resource is good for GCSE AQA Chemistry on working out whether a reaction is endothermic or exothermic based on the bond energies. It would also work with a high ability year 8 group following the Kerboodle Activate scheme of work. Powerpoint takes you through key idea of endothermic and exothermic again, then has some worked examples of how to work out the bond energies. Worksheet tests students knowledge starting with easy pre-balanced equations and ending with combustion of alkanes to be worked out from scratch .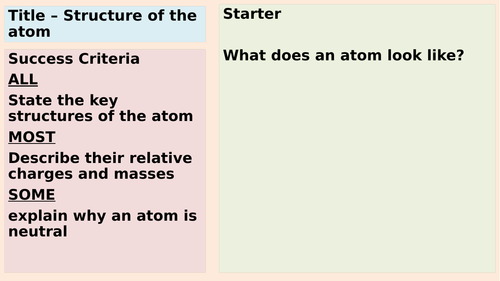 Two lessons covering the sructure of atoms and how to work out subatomic partciles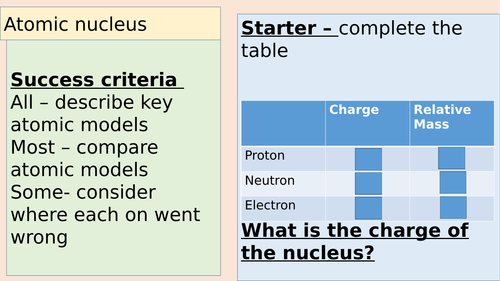 A lesson looking at how we developed the atomic model - lesson focuses on rutherford scattering and features key for radiation module for AQA GCSE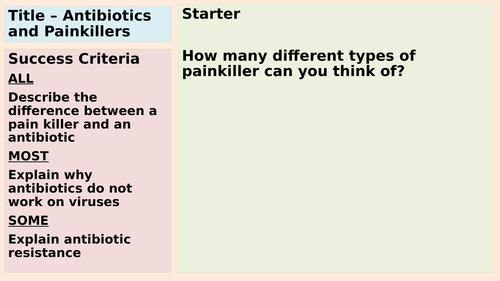 Lesson on differences between antibiotics and painkillers with a small section on antibiotic resistance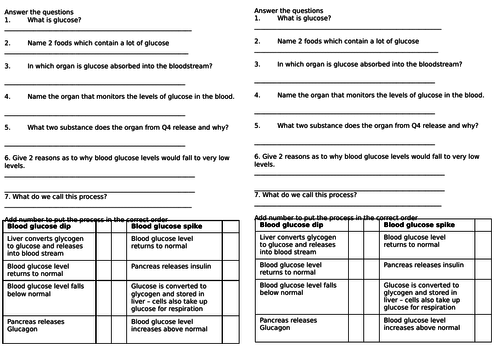 Powerpoint exploring how blood glucose regulation is controlled by insulin and glucagon via negative feedback. Finishes with worksheet checking the information.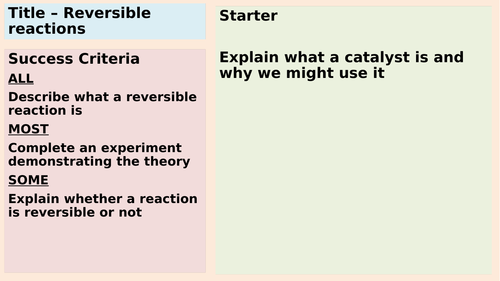 A lesson looking at reversible reactions - leads onto dynamic equilibrium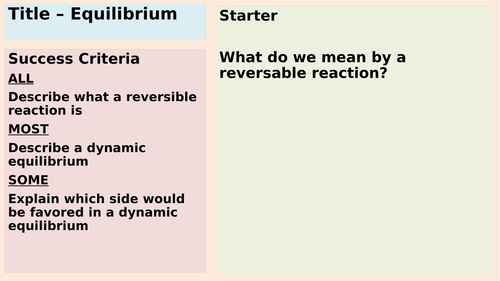 A lesson covering AQA GCSE Dyanmic equilbrium - includes activities throughout to check understanding - follows on from reversible reactions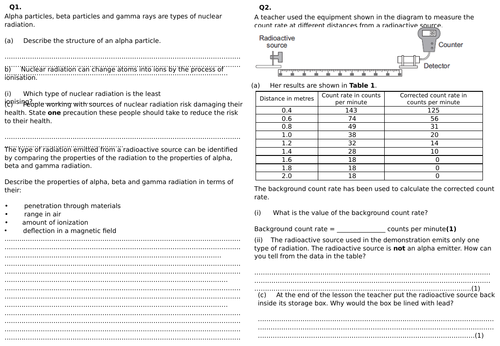 A lesson which follows on from a look at the different types of radiation - it looks at the types of radiation, issues with radiation (contamination ,etc ) and what you would use the types of radiation for in the real world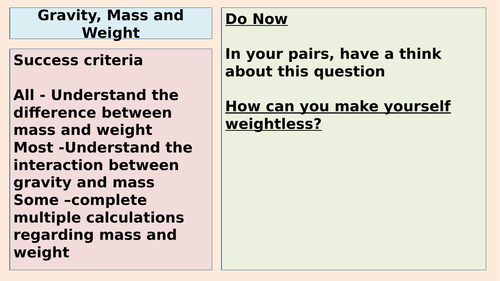 A look at Gravity as a non contact force as well as working out the weight of objects based on their mass and the gravitational field they operate in. Two worksheets available. One with just questions, the other builds up with word fill activities before.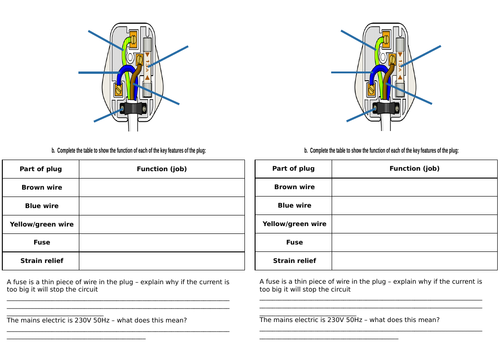 A lesson looking at mains electricity and the differences between AC and DC current. It also includes a look at how plugs are set put together and mains wiring in preperation for a plugs wiring lesson.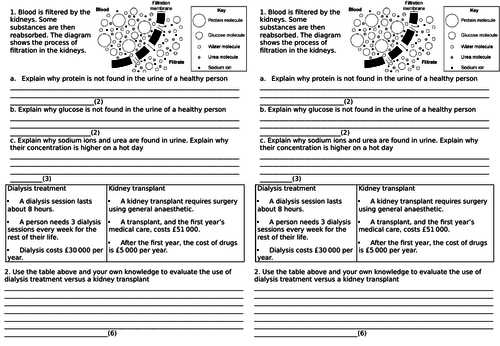 A lesson which looks at potential kidney issues and their diagnosis. Then looks at dialysis and kidney transplants comparing the pros and cons of the two. there is a card sort for dialysis and transplants with answers on powerpoint. There are accompanying exam questions on the content covered with answers on powerpoint.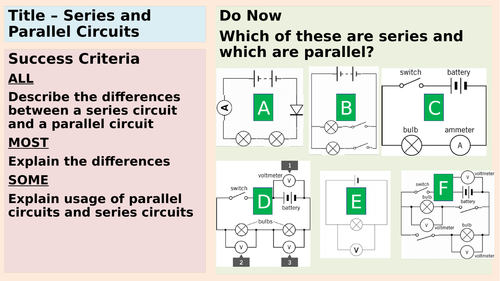 A lesson looking at a comparison between series and parallel circuits - a review of the previous few lessons. Includes a task where students must work out current and voltage on a circuit which has both series and parallel elements. Has exam questions which have answers on powerpoint to go through with students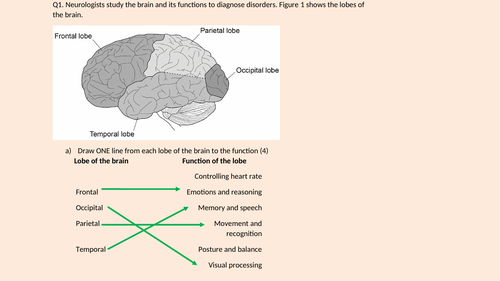 A short test designed to test the knowledge of applied science students who have just finished the nervous system part of module 4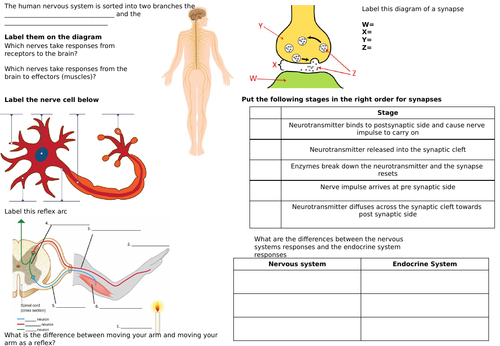 AQA Homeostasis revision worksheets for students to attempt. Includes some exam exam questions.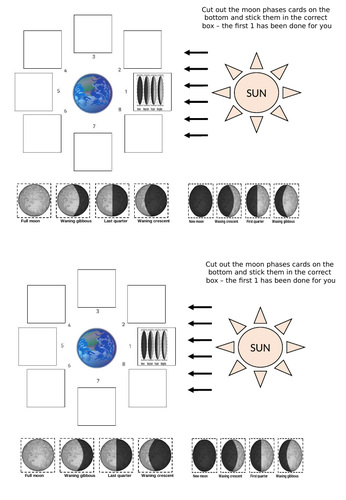 Lesson for KS3 space - looks at what is meant by a moon. Activity ask students too see how many moons each planet needs. Also looks at the phases of the moon and why we can see different parts at different times. This has an accompanying worksheet.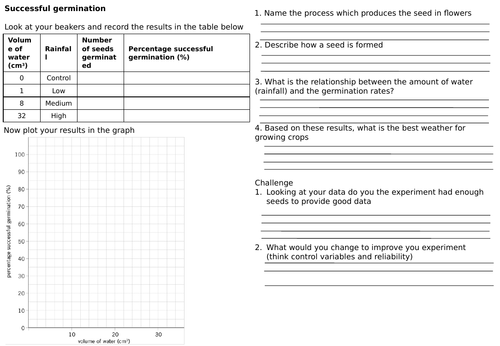 Two lessons which looks at how plants spread pollen. How a plant can form a seed and factors that affect seed germination. This includes a practical which takes place over two lessons. This is aided by the practical sheets students can use.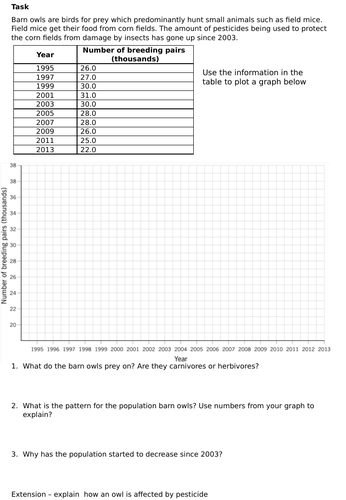 Three lessons with tasks and worksheets for looking at KS3 food chains, food webs and bioaccumulation. Each topic has its own lesson and worksheet to accompany it.