118Uploads
17k+Views
2k+Downloads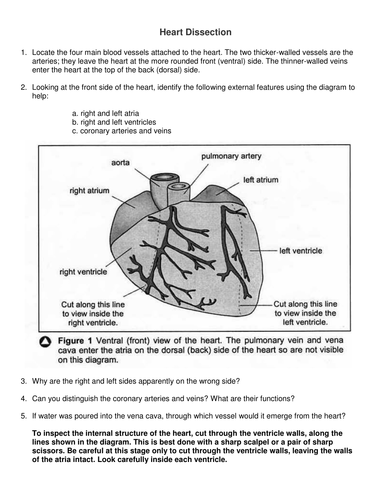 The practical worksheet should be used alongside a practical heart dissection. The worksheet contains 15 questions that will guide students through a heart dissection. I have used this hand out for years, it is very effective.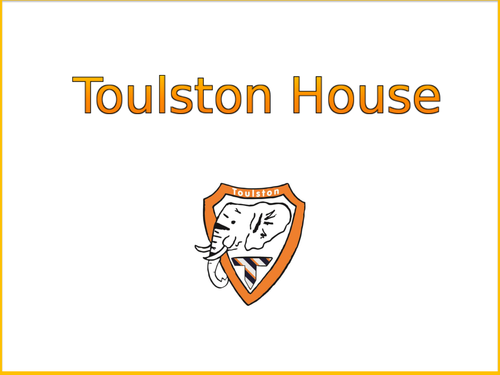 The focus of this assembly is about perseverance. The first clip is taken from the film 'Catch me if you can'. It takes a scene where someone describes two mice falling into a bucket of milk. Once drowns but the other tries so hard to get out that it churns the milk into butter and walks out the bucket. The next clip is taken from 'Educating Yorkshire'. It shows a young man with a speech impediment trying to talk through some work and getting frustrated. The next clip is one of him speaking in the Year 11 leavers assembly. The next section shows Andy Murray getting upset after losing the Wimbledon final followed by the moment he won Wimbledon the following year. I then go on to talk about how in these situations both people went on to be successful by not giving up and persevering with the challenges ahead of them. This then links in to the challenges that the students will face this academic year. The assembly finishes with a quote by Gary Player who once said "It's funny but the more I practice, the luckier I get."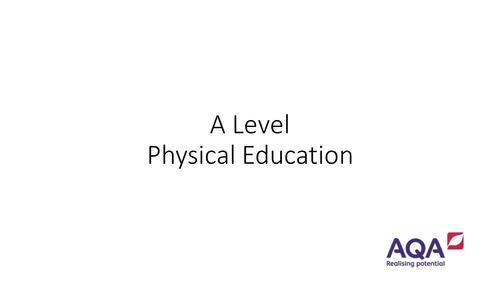 Learning Objectives: Introduce the four theories of learning. - Operant Conditioning. - Observational Learning (Bandura). - Social Development Theory (Vygotsky). - Insight Learning (Gestaltist theories). Understand how the theories of learning impact on skill development.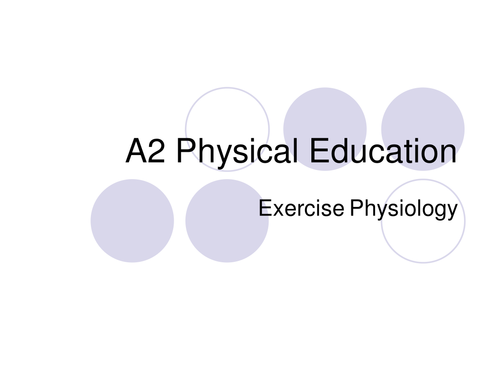 A Level Exercise Physiology lesson. Learning objectives: - Explain how the body returns to its pre-exercise state. - Identify the alactacid and lactacid debt components. - Discuss the implications of recovery for training sessions.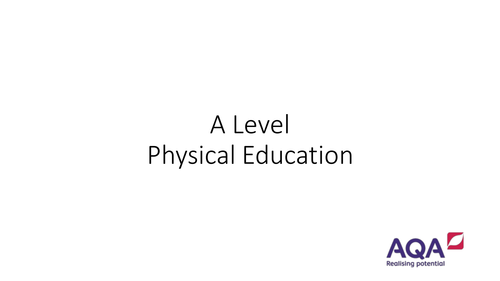 Learning Objectives: Identify the differences between primary and secondary socialisation. Understand different social processes and the term social stratification. Introduce the social action theory.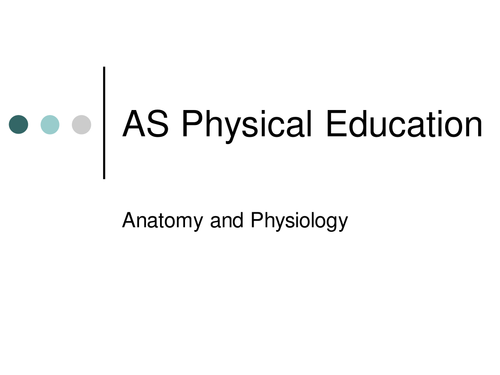 A Level Anatomy and Physiology lesson. Learning objectives: - Describe the mechanics of breathing at rest and the respiratory muscles involved. - Explain the changes in the mechanics of breathing during physical activity. - Introduce respiratory volumes at rest and during exercise.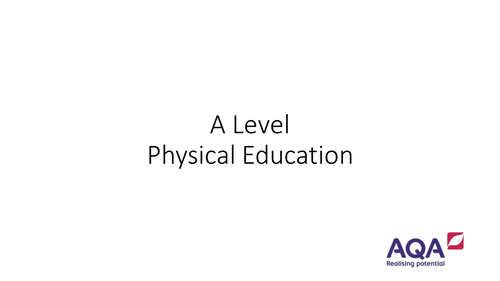 Learning Objectives: - Describe the stages of learning and the different types of feedback used at each stage. - Explain the causes and solutions of the learning plateau. - Introduce the methods of guidance.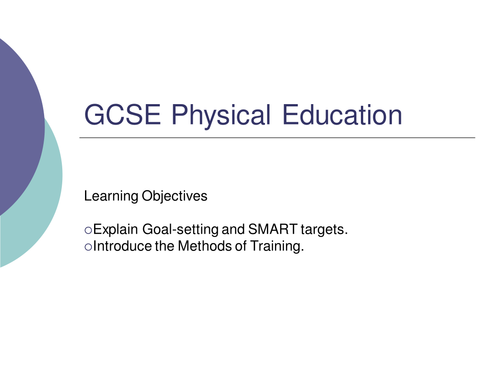 Learning Objectives: - Explain Goal-setting and SMART targets. - Introduce the Methods of Training.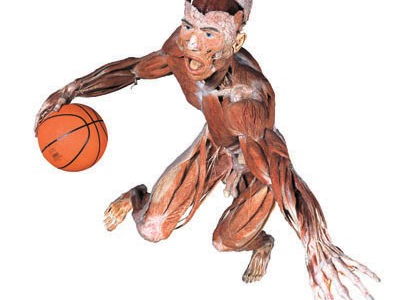 Respiratory system based lessons. Student workbook with exam questions and mark schemes is also included plus the tasks associated with each lesson. This assembly is centred around mental health awareness and I used this during the national childrens' mental health awareness week. I open the assembly with a definition of mental health and the #timetotalk which I explain is the key message of the assembly. I also show a gif which says 'mental health is real, even if you cannot see it' and use the example of being able to see someone is is physically injured for instance on crutches however, you cannot see a mental health illness or injury. The next section of the assembly is a short video about talking about mental health and how this is no longer a taboo subject and is something that as a school community we are aware of and support. The next section of the assembly identifies that there are over 200 forms of mental health illness and I use three quiz questions to show how big of an issue this is nationally. The final section of the assembly contains a number of helpful tips to maintain good mental health. I then finish the assembly with the national statistic that 'Nearly three in four young people fear the reactions of friends when they talk about their mental health problems'. I conclude by saying that as a school and house community we are here to support each other and that mental health is not a taboo subject and one which we accept.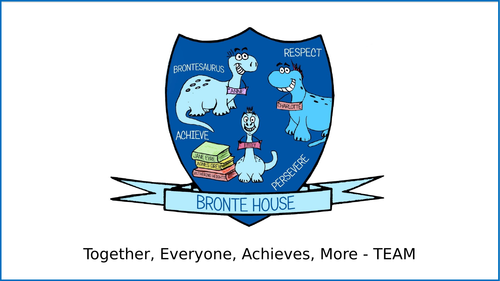 This assembly focuses on one of the British Values with regards to Mutual Respect and Tolerance. The first slide is a definition of respect "A regard for the feelings, wishes, or rights of others". The next slide asks the students to compare and contrast the sports football and rugby with regards to the respect shown by both the players and spectators. This should spark debate about the respect and possible lack of respect shown in each. The following slides show footballers abusing referees and and then an article detailing how many referees are leaving football due to the abuse that they take. A short video of a rugby referee then follows this which demonstrates how rugby players generally show great respect for the referee as he tells off 30 men who were not following the rules without any of them questioning him in any way. The next two slides show a recent Manchester football derby where the police had to create a line to keep the fans away from each other. The next slide shows two rugby fans stood together at a game shouting on their teams. This is the hook into the theme of mutual respect because why does rugby seem to have a culture of respect whilst football does not? I then explain that when people show each other respect this makes for a happier experience for all people involved. I then ask the students how can we show respect for each other at our school and within our house to make it a nice place to be? I have broken this up into respecting yourself, respecting the environment and then others. Whilst talking about respecting others I then introduce the term mutual respect and explain why this is important. This leads into discussion about that fact that in Britian we live in a diverse nation made up of many different cultures, languages, races, and backgrounds and how we can learn from others. I then finish the assembly with a golden rule about mutual respect: Treat others as you want to be treated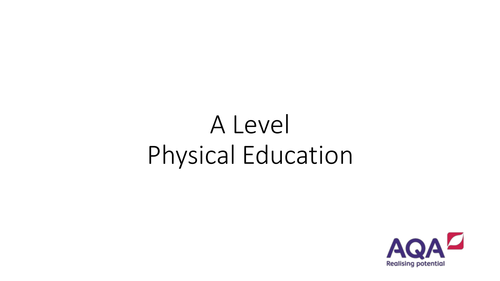 Learning Objectives: - Introduce the methods of presenting practice. - Classify types and methods of practice. - Understanding how knowledge of skill classification informs practice structure to allow learning/ development of skills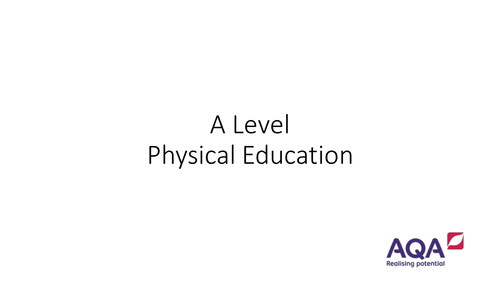 Lesson Objectives: Introduce the 'Golden Triangle' and the interrelationship between commercialisation, media and sponsorship. To explore how the 'Golden Triangle' influences the development of sport in modern day society. Identify what social media is and the impact it has on sport.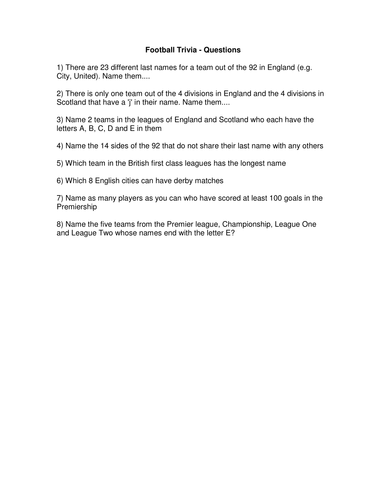 This quiz contains 8 questions that are based on football. I use these for wet weather football lessons. An example includes: 1) There are 23 different last names for a team out of the 92 in England (e.g. City, United). Name them....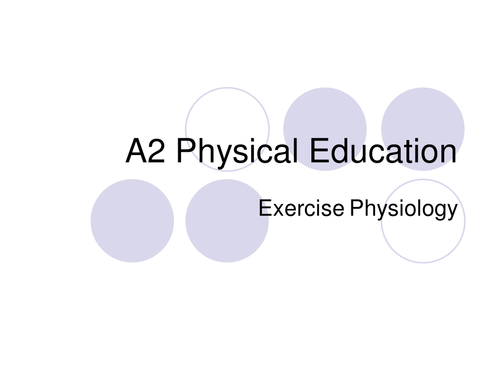 A Level Exercise Physiology lesson. Learning objectives: Identify the methods of evaluating flexibility. Describe different types of flexibility training. Explain the physiological adaptations that take place after prolonged periods of physical activity.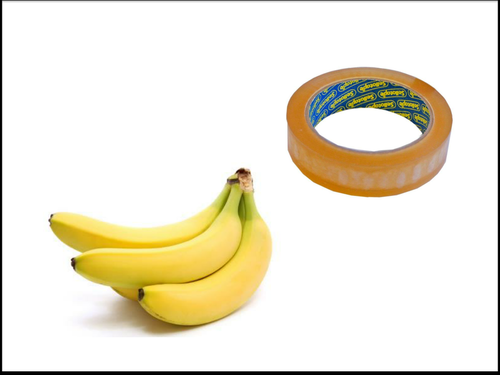 This assembly focuses on the issue of bullying in schools. I used the situation taken from I'm a celebrity Ge Me Out Of Here last year when Jimmy Bullard made a series of nasty comments towards his 'friend' Jake Quickenden. The theme is based around the question 'is banter actually a form of bullying?' The opening part of this assembly requires a banana and a roll of selotape. I open then banana and ask someone to selotape it back together. The intial message is once you have done or said something to someone, you can try to fix it or put it right but often, that relationship may never be the same. Just like the selotaped banana!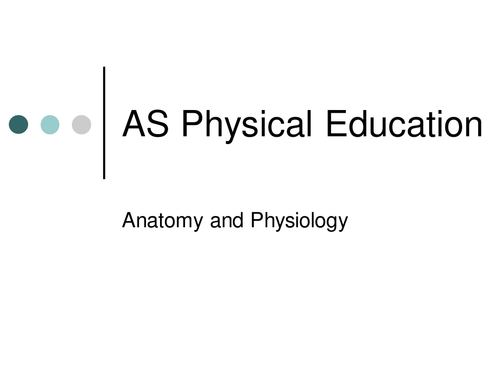 A Level Anatomy and Physiology lesson. Learning objectives: - Classify the bones and joints of the body. - Identify the different types of Synovial Joints in the body. - Identify the articulating bones from the main joints. The assembly is centred around students finding a way to motivate them self and tapping into this to work hard in school. The first section of the video is a short funny video about a student who procrastinates for an entire day, making excuses to do silly tasks so that he does not have to revise. My starter here is that I believe that some of the students in my house are very similar when it comes to their won work or revision. I then define motivation and talk about some of the challenges that students will face shortly that will require motivation to succeed. Examples include their exams, finding a job, their driving test etc. The next section of the assembly is another short video that takes clips from movies with inspirational quotes. Threaded throughout this video are extracts from a motivational American speaker called Eric Thomas. He was once homeless but is now a multi millionaire. I have taken my faviourite quotes from this short video that I can relate too and I believe that the students will as well such as this: 'I don't do well in math, your right. You ain't never studied. I'm not good at writing, because you have never written before. Most of you won't be successful because when you're studying and you get tired, you quit. (Eric Thomas - How Bad Do You Want It, 2013) I end the assembly by saying that I often listen to Eric Thomas because when I do it makes me feel inspired and motivates me. The task I then set my House is to think about what motivates them individually and use that the next time they feel like procrastinating for a day to avoid school work.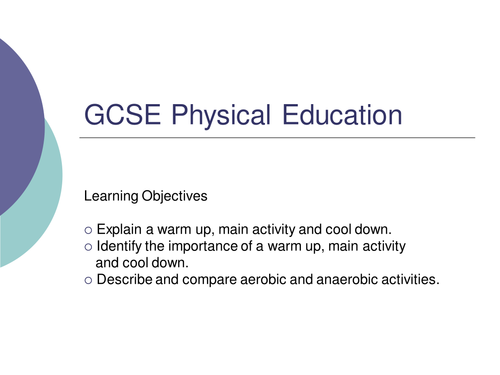 Learning Objectives: - Explain a warm up, main activity and cool down. - Identify the importance of a warm up, main activity and cool down. - Describe and compare aerobic and anaerobic activities. I use this document as a progress checker during lessons and have this laminated and blown up into A1 size in my classroom to use. As the beginning of the lesson when I go explain the learning objectives of the lesson I ask students to write their names on a post it note and then stick their name on the thermometer depending on how confident they feel against the topic. During the lesson I then ask students to move their names if they feel they have made progress against the learning objectives. This is a brilliant tool to demonstrate progress as it is visual and can be visited at any pint during a lesson.