Loustinch's Shop
Creative Religious Education resources for key stages 3 and 4 which draw on an experiential pedagogical perspective.
149Uploads
42k+Views
13k+Downloads
Creative Religious Education resources for key stages 3 and 4 which draw on an experiential pedagogical perspective.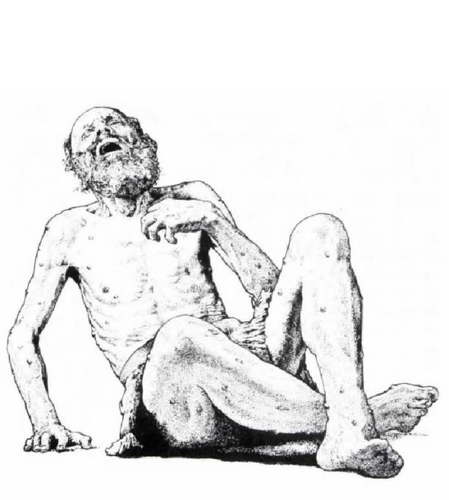 This bundle of lessons includes the power points for a whole scheme of work on evil and suffering. The lessons range from an introduction to the idea of evil, through to an exploration of the nature of God, responses to the problem of evil, Buddhist perspectives and an assessment task. These lessons are interactive and include many tasks that encourage students to develop their oral/discussion skills. These lessons can be used at KS3 or 4 and strongly support the the Edexcel GCSE syllabus.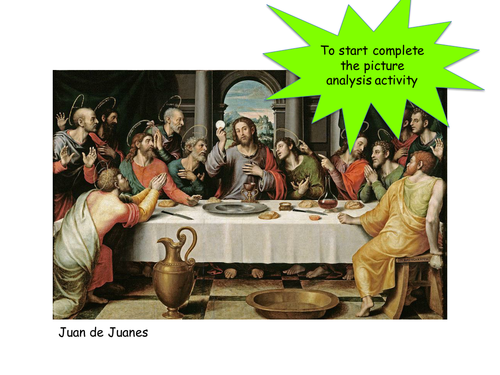 This lesson looks at the eucharist. It asks students to reflect on the theological background of this sacraments and why it is important for Christians today. Includes a picture analysis activity A video clip extracts from the gospels An exam question Links to new GCSE RS edexcel syllabus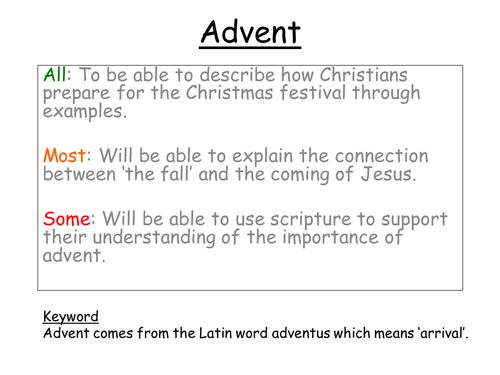 This is a ppt presentation on advent. It includes a gap fill, venn activity, a picture annotation task and an exam question.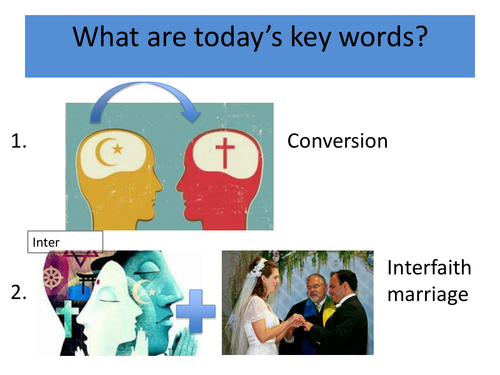 Lesson focus' on whether or not multi-faith societies lead to a decline in religion. Uses case studied to help students recognise some of the complexities of maintaining religious adherence in a multi-faith society. Links to edexcel syllabus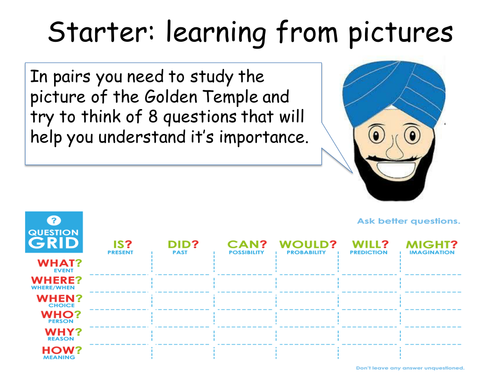 This lesson uses resources for RE Today to help students reflect on the importance of the Golden Temple for Sikhs and the symbolism found within it's architecture.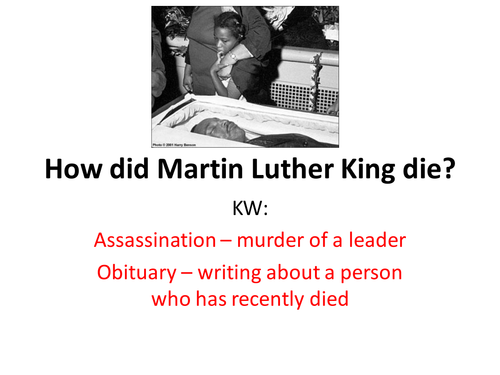 This is a simple lesson that looks at the assassination of MLK. Using visual and video sources it asks students to reflect on the event and what they tell us about the importance of Martin Luther Kings influence. This lesson links with the divided union GCSE text book: the book is a useful if not necessary resource.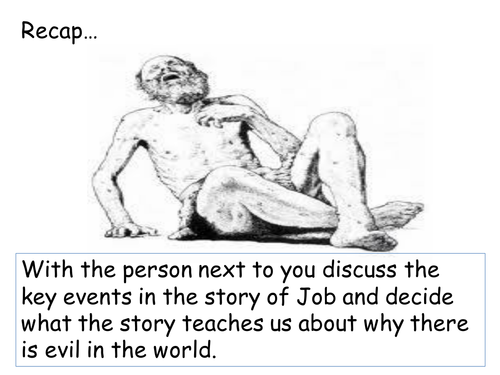 This lesson explores Buddhism's response to evil. Students consider the Buddha's teachings on what constitutes evil and the source of the problem. This lesson always stimulates lively discussion with my students.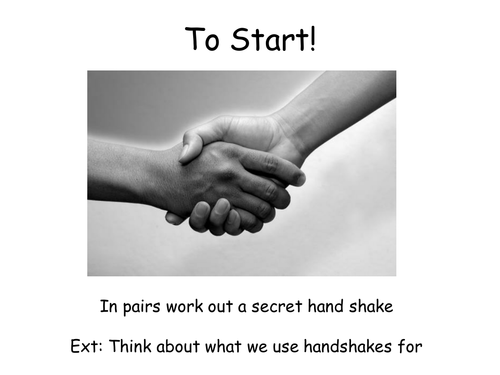 Students examine what the covenant is and why it is an essential aspect of Judaism. They do this through examining key moments of revelation. This lesson has both paired and individual activities. It encourages reflections on symbolism.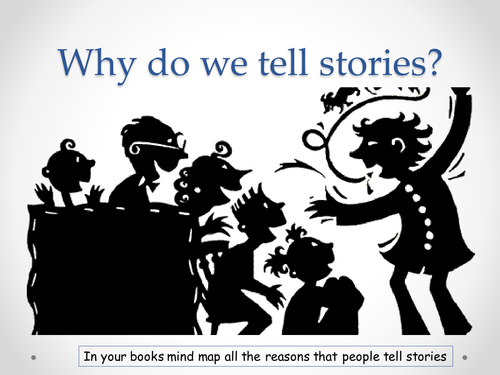 This lesson looks at the story of exodus and uses a range of activities to encourage students to engage emotionally with the key events in story.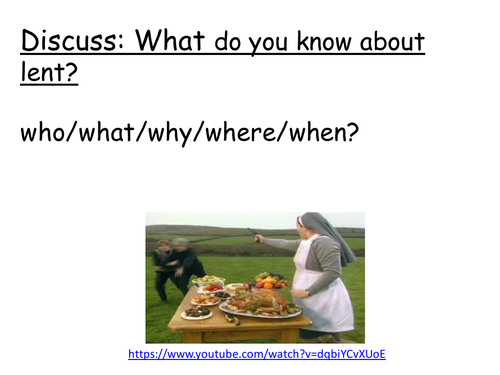 This lesson explore the theological basis of lent and encourages students to reflect on why the practice of giving up things we love/enjoy can be beneficial for ourselves and wider society.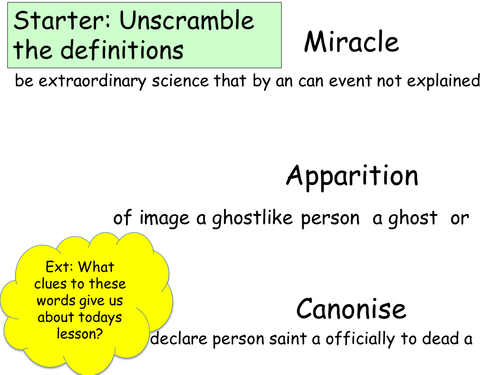 This lesson looks at Lourdes as a site of pilgrimage for Christians. It considers events in the life of Bernadette Soubirous as well as urging students to consider the rituals and spiritual healing that some Christians experience as a consequence of making a pilgrimage to this site. Links to new edexcel RS syllabus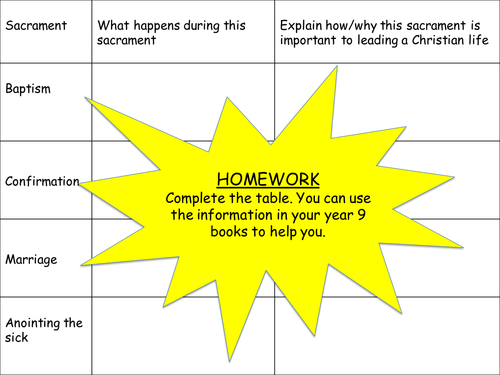 This lesson looks at the sacrament of ordination. Students learn about what is involved in the vocation of the priesthood and the process of becoming ordained. Links to new edexcel RS syllabus.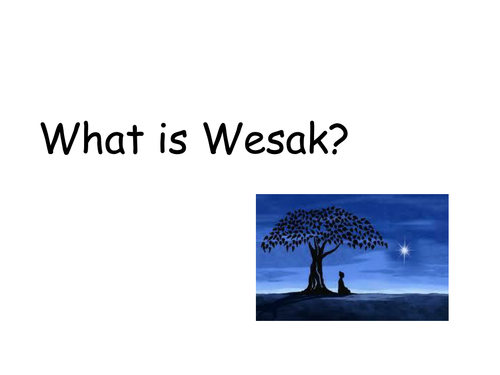 Buddhist festivals Vesak and dharma day This powerpoint covers both Vesak and dharma day as two individual but short lessons which are aimed to take around 30 mins each. It can be adapted easily to be used as two distinct full lessons. The dharma day lesson has a good SMSC quality.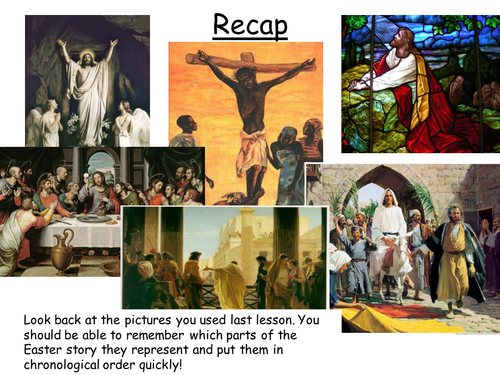 This lesson follows on from the Lent/Holy Week lesson (also available). It draws on a range of activities card sort/word association/video clip to help students consider the importance of Easter as a Christian festival, the symbolism involved and the intrinsic link to Spring. Links to new Edexcel RS syllabus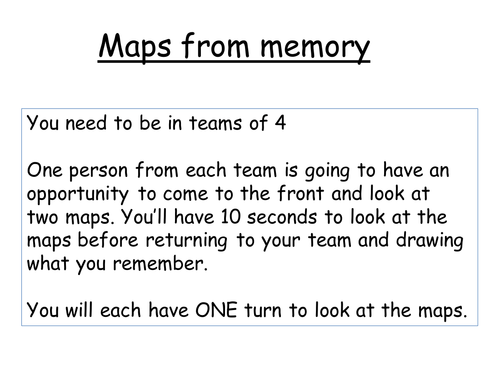 This lesson looks at the spiritual value of a pilgrimage made to Israel from a Christian perspective. Using a carousel activity students visit six different key locations in the Holy land and reflect on their biblical significance and how visiting such places may help a Christian feel closer to God. Links to new RS GCSE syllabus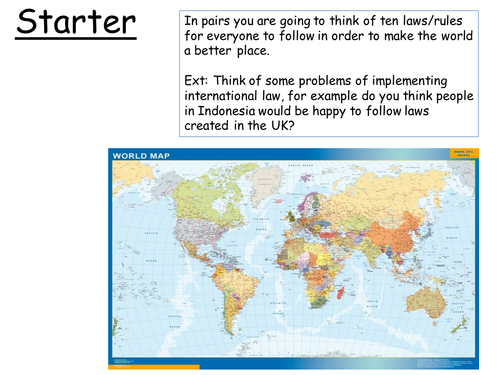 This lesson explores the 10 obligatory acts of Shi'a Islam. The lesson introduces students to the 10 obligations and uses the 'link method' to help students remember them and understand why they are important to followers. This lesson links to the New edexcel RE 'Living a Muslim Life' syllabus.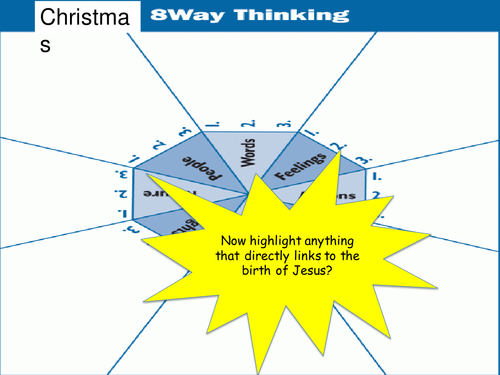 This lesson begins by looking at some of the traditional symbolism used at Christmas time to represent the nativity. This task gauges how informed students are about the Christian aspects of the festival before moving to reflect on the issue of commercialization.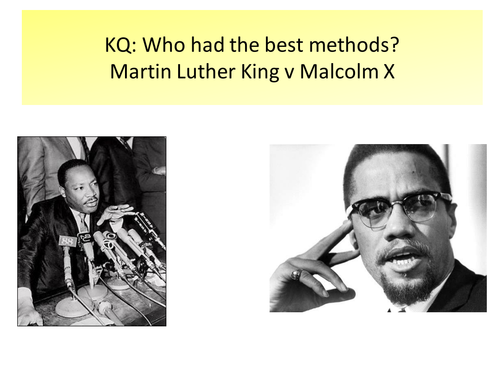 This is a simple lesson that encourages students to reflect on the different activist methods of MLK and Malcolm X. Links to the edexcel history syllabus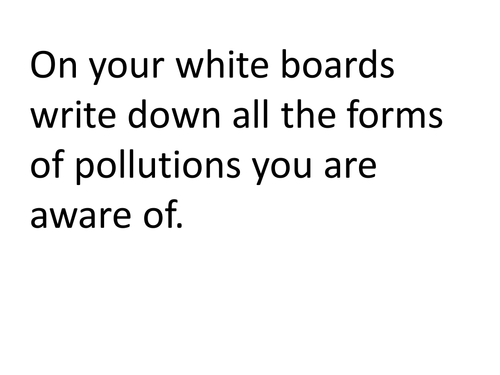 This is a simple lesson that requires students to use the information in the edexcel (Religion and Society) textbook (or another source) to create a presentation on the various forms of pollution.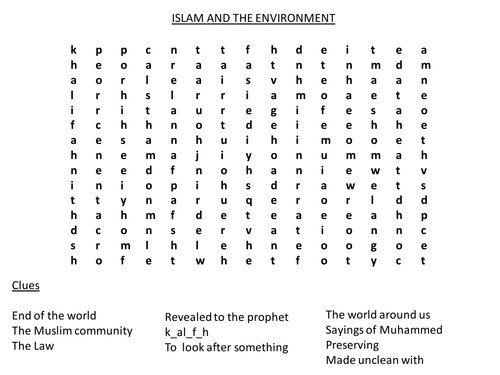 This lesson explores Islamic teachings on Stewardship. It also reflects on campaigns that have focused on environmental issues and asks students to create there own with a religious spin.