Loustinch's Shop
Creative Religious Education resources for key stages 3 and 4 which draw on an experiential pedagogical perspective.
149Uploads
46k+Views
14k+Downloads
Creative Religious Education resources for key stages 3 and 4 which draw on an experiential pedagogical perspective.


These lessons aimed at KS3 students (year 8-9 ideally) explore some contemporary religious movements, the controversies associated with them and urges students to reflect on what makes a religion different from a so called cult.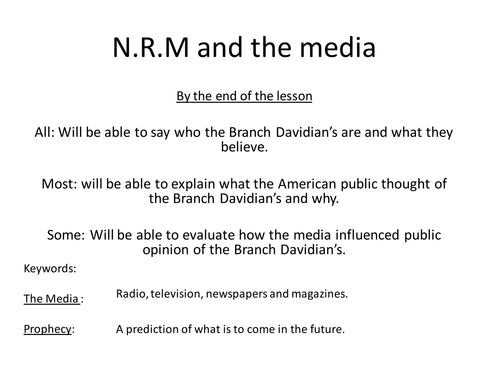 This lesson looks at the Branch Divianians and the events at Waco.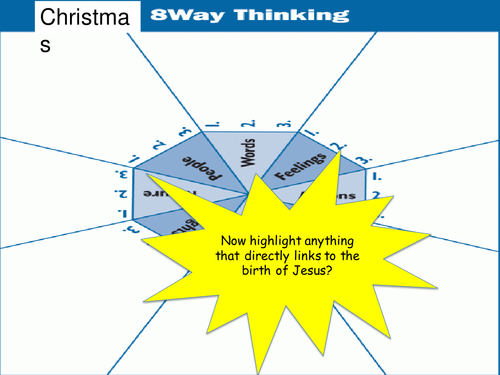 This lesson begins by looking at some of the traditional symbolism used at Christmas time to represent the nativity. This task gauges how informed students are about the Christian aspects of the festival before moving to reflect on the issue of commercialization.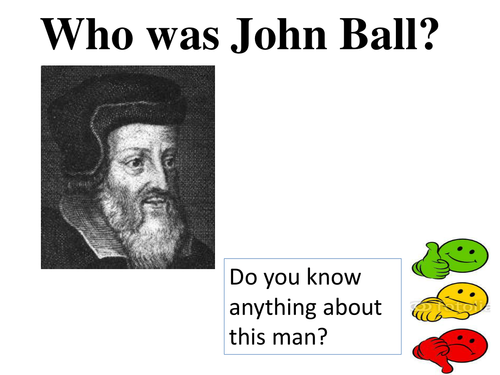 The lesson is an introduction to John Ball, it introduces him as a historical figure and considers contemporary criticisms of his teachings. This lesson is differentiated to suit a range of abilities and structured well enough for observations. It fits nicely into a scheme of work regarding the peasants revolt. This lesson was created for an observation - it is consequently well structured.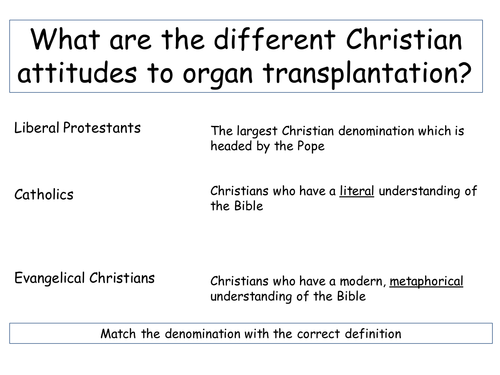 Lesson centered around the case study of the conjoined twins Mary and Jodie. Explores different Christian attitudes to transplant surgery. Edexcel text book is useful for one of the activities.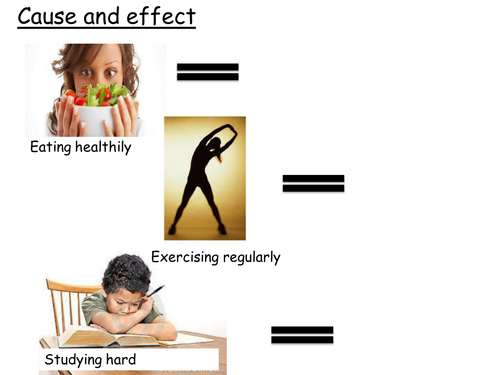 This lesson introduces students to the story of Job as a 'solution' to the problem of evil and suffering. They learn the story and reflect on its strengths and weaknesses as a solution to the problem of evil.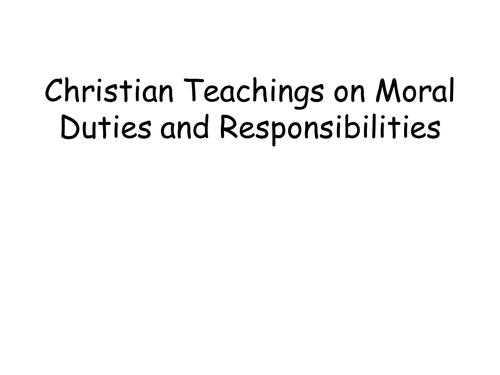 This lesson looks at the idea of 'being your brothers keeper'. It draws on the story of Cain and Able and the parable of the sheep and goats - students are asked to consider who we should/shouldn't be responsible for. This is a very simple lesson - it will need developing more for more able students.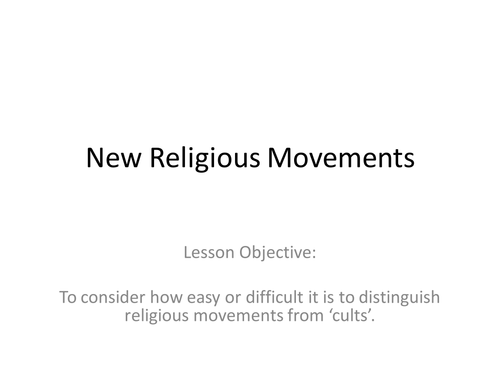 This lesson encourages students to think about the way we categorise different religious groups in society. It includes a card sort activity and discussion activity.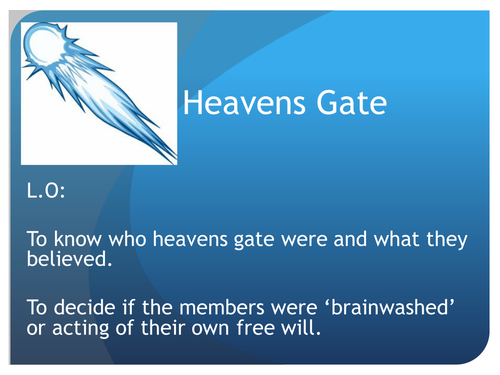 This lesson is based around a documentary on the New Religious Movement Heaven's gate. Students watch the documentary and complete a worksheet. This information is then used to complete a leveled piece of work (the success criteria and writing frame is included).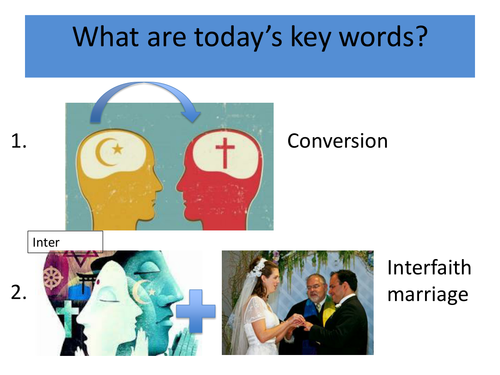 Lesson focus' on whether or not multi-faith societies lead to a decline in religion. Uses case studied to help students recognise some of the complexities of maintaining religious adherence in a multi-faith society. Links to edexcel syllabus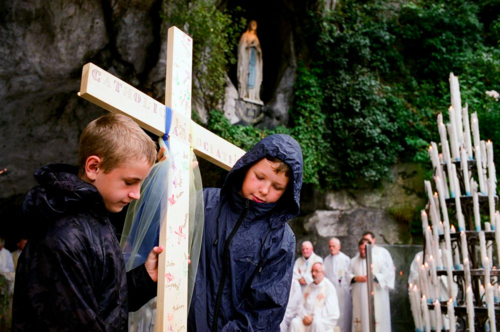 These lessons on pilgrimage include an introduction to pilgrimage, pilgrimage to Lourdes, the Holy Land and a mini assessment. These lessons include a range of tasks to help students understand and explore the relevance and history of pilgrimage in Christian traditions. These lessons relate to the new Edexcel GCSE syllabus within the 'Living a Christian Life' section.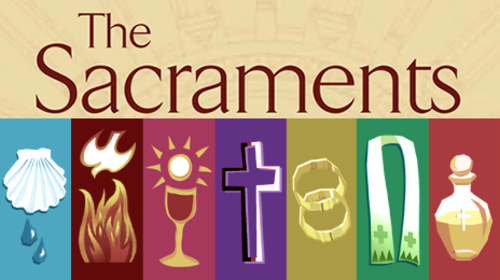 The four lessons included in this bundle cover the Christian sacraments. Lessons are focused on the sacraments of holy communion, ordination and confession but homework tasks cover baptism and death rites. The lessons include a range of activities, some of which are differentiated in order to support students in developing their knowledge and understanding of the importance of the sacraments. These lessons link to the new Edexcel GCSE syllabus.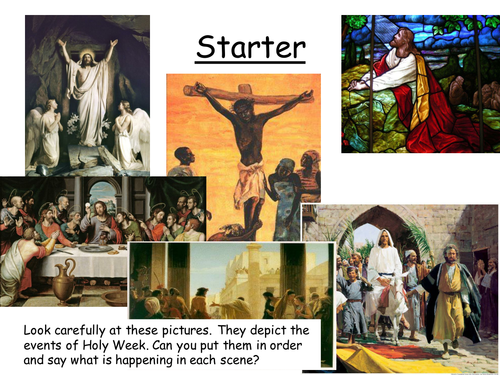 This lesson explores the key events of holy week. It includes a paired card sort activity and a group freeze frame activity which draws on descriptions of events in the Bible. Links to New Edexcel GCSE syllabus.

This lesson looks at the role of the local church in Christian communities. It contains a variety of activities including a drawing task, video clip, scenarios that students should reflect upon and an exam question. Links to new edexcel RS syllabus.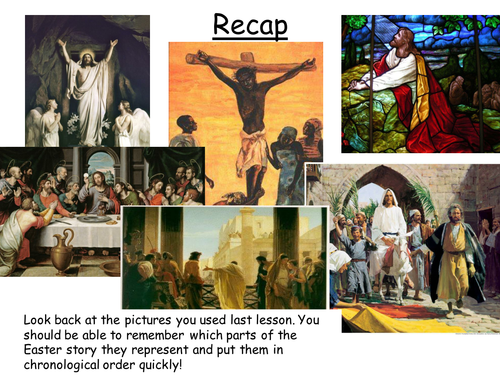 In this lesson students consider the symbolism of Easter, why it is an important festival for Christians and asks students to compare the theological importance of Easter with that of Christmas.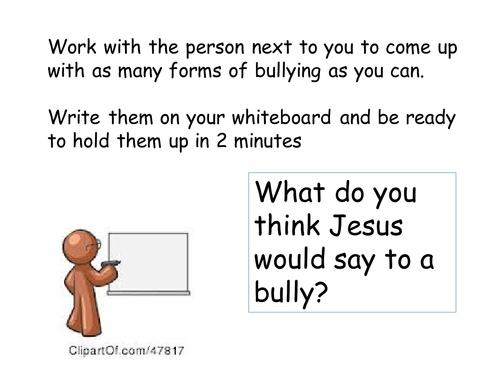 This lesson considers Christian teaching on bullying. It is a well structured lesson with a range of activities. Links to the edexcel syllabus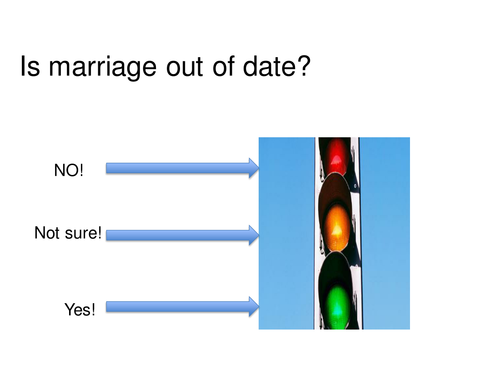 symbolism of wedding ceremony different types of relationship * Sadly the video links (4thought) for this lesson have expired so a transcript has been attached.