141Uploads
398k+Views
439k+Downloads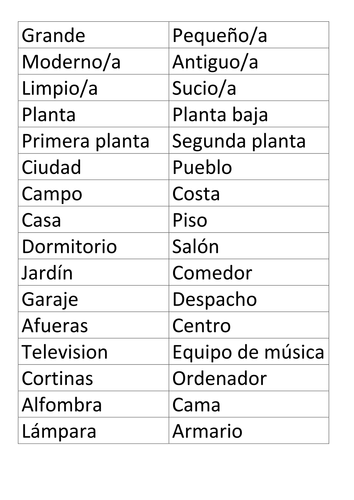 Listos 1 Unit 4. Powerpoint to introduce rooms in the house. Includes games and activities and links to Listos 1p66-67.

Listos 1 Unit 1. Describing items in your schoolbag. Powerpoint goes on to introduce colour. Worksheets with matching and labelling practice as well as writing worksheet to practice plurals. I've included a listening grid for the listening on p8 to differentiate.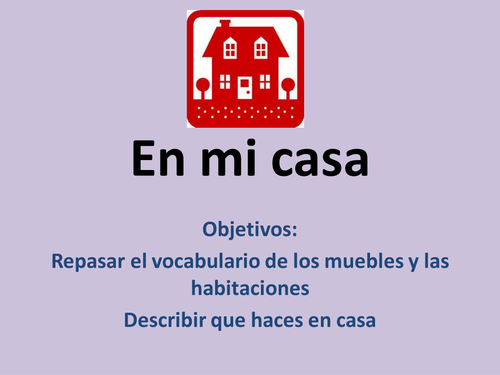 Powerpoint based on Mira 1 p68, introducing vocabulary for activities in present tense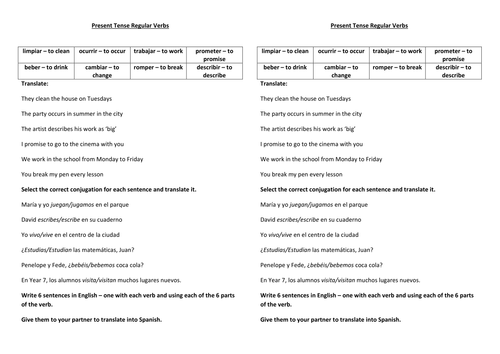 Little grid showing verb endings and a practice sheet for conjugation practice

Mi Comida Preferida and Una Ensalada Deliciosa, Help pupils talk about their favourite foods and help them practice making adjectives agree. Based on Mira 2

Based on Listos 2 Unit 1, powerpoint goes through toiletries and the constructions 'necesitar' and 'me hace falta'. Worksheets for practice of vocabulary and constructions. Bingo game for plenary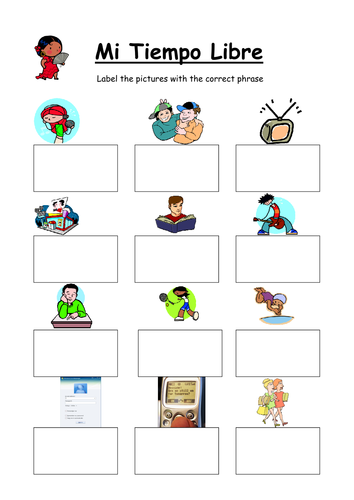 Powerpoint going through Tiempo Libre activities (based on Listos 1 Module 6 Unit 2). First goes through conjugation of ar verbs and then onto free time. 2 worksheets useful for lower ability to consolidate vocabulary.

Based on Expo 1 Unit 4 Mod 5. Powerpoint to introduce and practice vocabulary. Worksheet to practice drinks vocabulary and numbers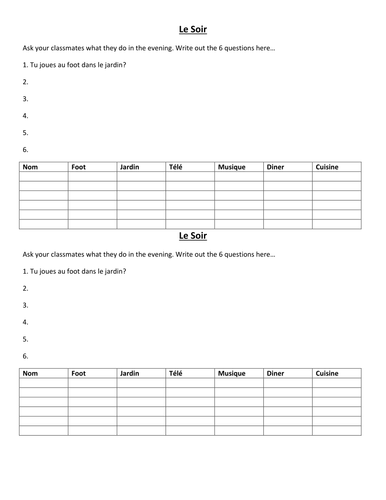 Expo 1 p50-51. Introduces vocabulary for activities in the evenings. Reading, writing and listening activities link to Expo. Survey to incorporate numeracy. Comprehension worksheet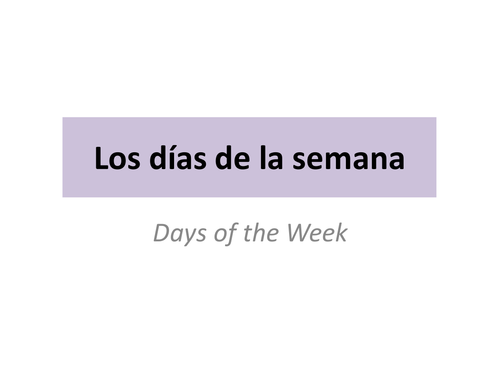 Listos 1 Unit 1. Days of the week. Introductory power point/flashcards, worksheet and 2 online games.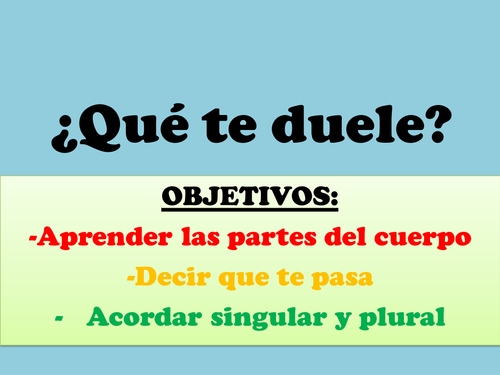 KS3 or KS4 Parts of the body, me duele, illness, based on Mira 3. Worksheet to practice me duele/n agreement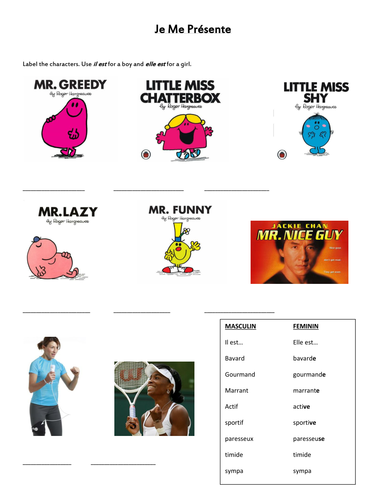 Describing myself and others. Understanding singular adjective agreements. Based on Expo 1 p32-33. Worksheet to accompany powerpoint to label the people with the correct adjectives. Can remove word bank to make it higher level.

Covering all units in Listos 1 matching picture and word cards.