552Uploads
147k+Views
52k+Downloads

Designed for KS3 or high ability KS2 in Citizenship, English or Tutor groups. Contains worksheet, presentation, quiz, activities and more! The OECD announced that schools should teach people how to identify fake news. This lesson resource does just that.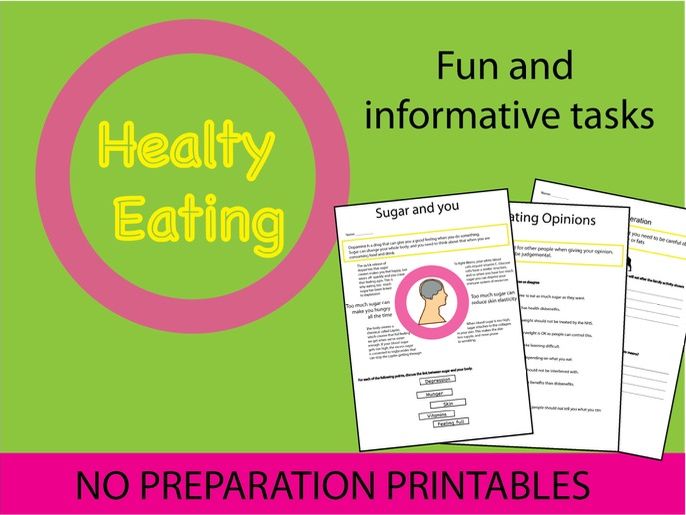 Help your students learn about Healty Eating! But let us take the planning out of it for you. A series of worksheets and exercises for your classes. Aimed at Key Stage 3 but can easily be adapted for other levels. Interactive activities, discussions, worksheets and more all stunningly presented and ready to go with no effort required from you! Keywords: Sugar, health, brain, hunger, elasticity, immune, resources, glucose, structure, excess, depression.

Three fantastic anti-bullying resources, including activities and presentations. Everything you need!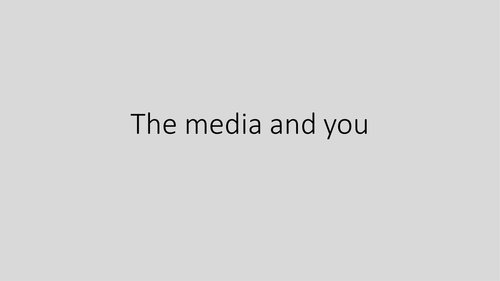 Full lesson including PowerPoint presentation, quiz and worksheet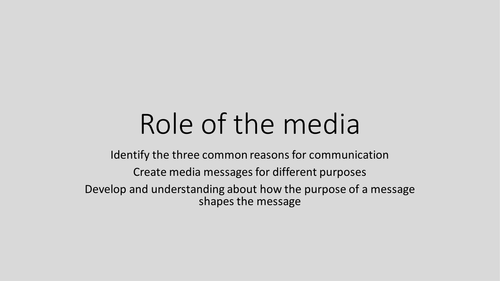 Full lesson including PowerPoint presentation with tasks. Includes a group task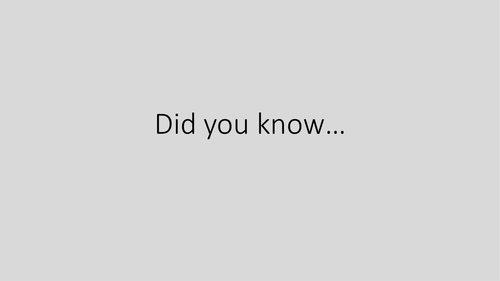 Basic presentation and includes a case study (with questions) about Rupert Murdoch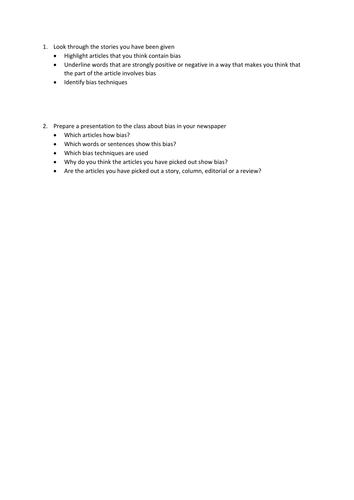 Before this lesson the teacher will need to do one of the following: Either give each group a physical newspaper, or print out the top 10 articles from BBC news, the guardian website, daily mail website etc. It is very effective to use relevant stories from a particular day or week, although students are seldom up to date with the news on a daily basis.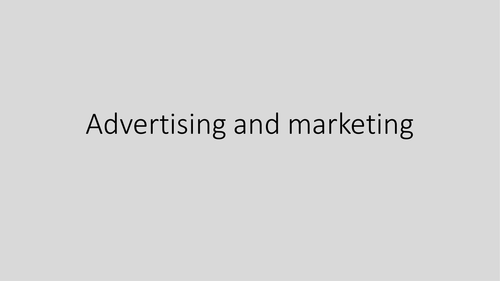 Lesson about advertising and marketing techniques. Includes presentation, information about the techniques and advert analysis (you will need to bring together a selection of adverts, or get the students to bring a selection of adverts for this activity).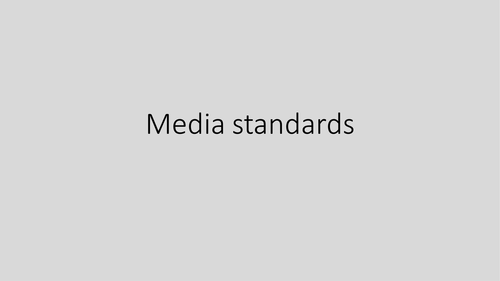 Full lesson including PowerPoint presentation, questions and info sheet

GCSE Business studies marketing complete pack

A role play based around the chaos around the 2017 Oscars. Fantastic for tutor time, thinking positively and looking forwards. This can also be used as part of a citizenship program, and also as a starter for English classes.

Designed for KS3 or high ability KS2 in Citizenship, English or Tutor groups. Contains worksheet, presentation, quiz, activities, poster and quiz all within this wonderful bundler. Schools have become extremely interested in Fake news since the the OECD announcement instructing schools to teach students how to identify fake news. These lesson resources do just that, and more!

Created for KS3 students, but could be modified for KS4. Aims: Have an overview of the forms of media Consider the use of media Become equipped to critically analyse the media Evaluate how the media effect the teenage view of themselves Lessons:  1 - Introduction 2 – Role of media 3 – Ownership of the media 4 – Bias in the media 5 – Media reporting of LEDC 6 – Advertising and marketing 7 – Media and self-image 8 – Media standards

A complete resource pack for respect and diversity in the KS3 classroom Created to teach the following objectives: Investigate respect and what it means, and why it is important Be able to distinguish between respectful and disrespectful behaviour Learn to respect the differences between people Know that a great way to deliver self-respect is to behave in a way that makes them feel good about themselves They are responsible for their own behaviour, and that respect begins with ones self and students need guidance in order to achieve this!

VE Day presentation with a wealth of information about the day celebrated on the 8th May. Linked to British values and involves both a historical look at this important event, and how students should think of this in the context of British values. There are some links to YouTube videos within the 18 slide presentation. I would recommend that you check these first as sometimes videos can change or become unavailable over time (the videos are not linked straight within the presentation, so if you choose not to use the videos that will work fine).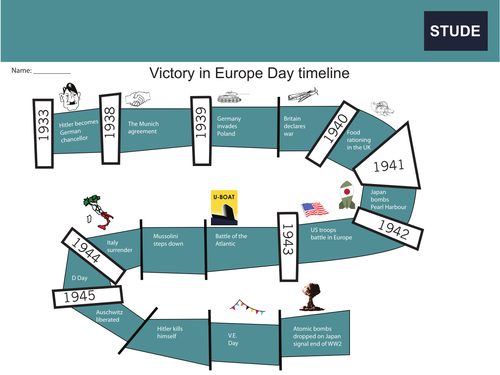 A fantastic set of resources that go together to make a great lesson or series of lessons. The timeline can be used as a primer or display for your classroom. Students can link what they know into British values in the brainstorm. You might like to play Churchill's speech and get students to follow along using the supplied resource. Students can then imagine what it might have been like being a soldier. Students can colour the Union Jack as then discover why people dressed in Red White and Blue for VE day, and mark the different sides in the Second World War using the supplied map.

Create a Star of David out of paper! The declaration of independence for Israel was signed on May 14th, 1948. Celebrate with your students by creating a Star of David. Full instructions included and this is a fun activity for both you and your students!