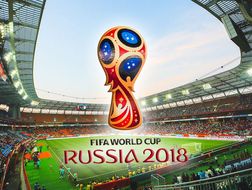 World Cup 2018 - Russia, Maths Resources - Great for end of exam or end of term!
I have created 6 tasks from data I collected from various sources (mainly FIFA/BBC) on the upcoming World Cup 2018. The data is all real! Great for encouraging independacne and problem solving skills!
I've also included a answer sheet for easy marking! :)
Task 1 - Who has scored the most goals? (Reading from charts and calculating)
Task 2 -Teams aren't shooting as much as they used too? (Reading from a charts and calculating)
Task 3 -England may struggle but the Premier League dominates! ( (Reading from a charts and calculating)
Task 4:- Use the information about the different stadiums to be used in the world cup below to fill in the table. (collecting data, reprsenting data and finding averages)
Task 5- How many minutes will they play? (time addition, reading diagrams)
Task 6: How far each nation will have to travel during the Group Stages? (conversion of km to miles, speed distance time, collecting data)
Each task gets slightly harder - Great project for pupils to start whilst the world cup is on!
Really engages students particularly after exams or towards the end of term.
Read more