High school Japanese resources: my life
Keeping your class engaged with fun and unique teaching resources is vital in helping them reach their potential. On Tes Resources we have a range of tried and tested materials created by teachers for teachers, from pre-K through to high school.

Breathe new life into your lesson plans with our elementary, middle school and high school classroom resources. Whether you're looking for fun math worksheets or brand new guided reading activities, we have thousands of free and premium resources for you to download. From kindergarten to elementary you'll find K-5 resources, including phonics worksheets and numeracy games. From middle school through to high school we have everything from Spanish lessons to algebra activities, as well as Common Core-aligned lessons and revision guides for tests.
Read more
Suggested foods for children to taste and review - the children LOVED this and tried everything!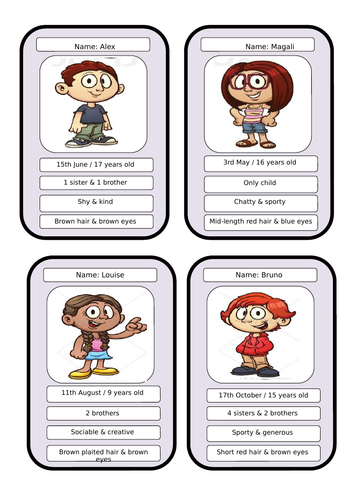 These are some cute resources I made for year 7/primary languages. they can be adapted to any language! in pairs, 1 student asks the questions in French and then the other responds with the details on their card ... they can then swap and complete the grids. nice little speaking activity - feel free to change the names or adapt the language of the questions. good feedback appreciated!
Are you learning Japanese? Are you looking for a fun way to learn Japanese? I have developed a way to learn different languages based on my experience as an ESL teacher. This pack has 57 different settings for students to talk about in Japanese. The worksheets themselves are in English and the students do need to translate the places and objects they see into Japanese. At the end of the session, the students can play a fun game of word bingo to show they have mastered that day's vocabulary. Try it, it is a lot of fun for everyone!
An introduction to the Japanese language and culture that I made for my secondary school Japanese club. It covers introductory phrases, an outline of the three alphabets of Japanese (hiragana, katakana and kanji), simple questions and answers, numbers and a bit of calligraphy using hiragana. Contains a 58 slide PowerPoint and Hiragana/Katakana handouts.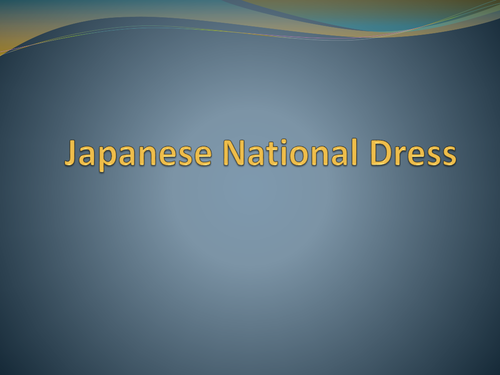 A look at the national dress in Japan for both men and women and an introduction to Japanese wedding customs.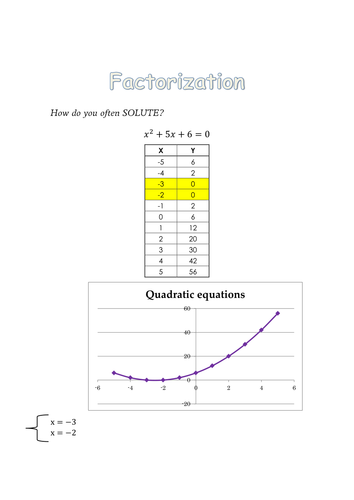 I use Microsoft Excel 2010 software. I dislike cross-factorization method. And so, I often use Graphical Toolbox.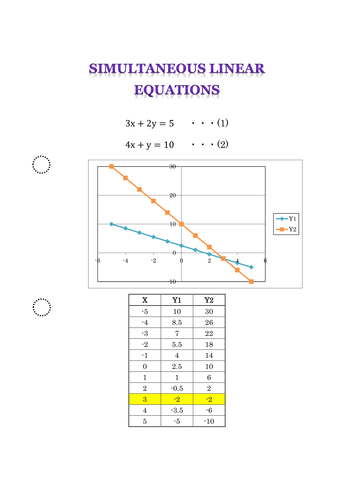 I notice that many student confuse how to solve simultaneous linear equations. This kind of equation is sometimes used in daily life. And so, we developed 2D plot method based on Graphical Toolbox.