Air resistance powerpoint
A resource to guide you through the introduction to an investugation into air resistance and the effect it has on parachutes of different sizes. Also 3 differentiated workbooks for plannign and conducing the investgation
Last updated Nov 26, 2014, created Jul 11, 2008
Error occurred while adding this resource to your favourites list. Please try again later.
Ages
Categories
A great resource! Thank you for sharing.

Thanks for sharing.

Fab! Thank you.

Amazing resources, thank you! I particularly like the differentiated Science worksheets. Saved me loads of time!

This resources are really helpful.Thanks a lot!!!!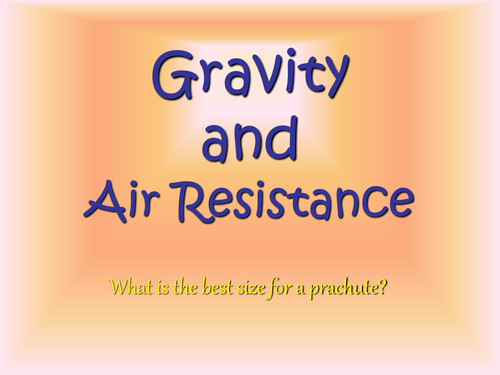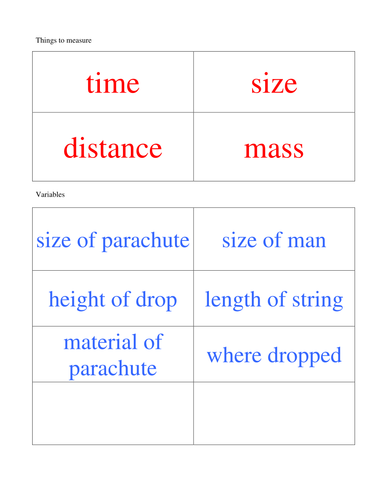 Downloads

96322

Views

94527

Created

Jul 11, 2008

Updated

Nov 26, 2014