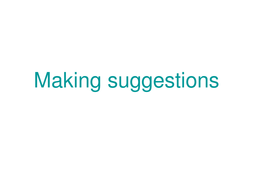 Making suggestions
Powerpoint for introducing actitives, accepting invitation, making excuses and suggesting going out with roleplay practise.
About this resource
Info
Created: Feb 26, 2008
Updated: Aug 19, 2015
This resource is designed for US teachers. View UK version .
Categories & Grades
Other resources by this author
Worksheet which can be used as a revision aid or Reading and Writing test for the end of year 7 French. Suitable for low or mixed ability pupils.
HB38
German Powerpoint presentation on hobbies for 2nd grade.
HB38
Powerpoint to introduce lost property items and descriptions with roleplay practice.
HB38
Popular paid resources
All my best selling German Worksheets on Grammar in one bundle at 50% off! 1.Adjective Endings 2. Comparatives and Superlatives 3. Conjunctions 4. ...
ninatutor
10 Resources

15% off

$9.95

$

8.46
This worksheet allows students to review the most common German prepositions in the Accusative, Dative and Genitive. The worksheet is comprised of ...
ninatutor
This German worksheet is a great review for students on recognizing weak nouns. The worksheet features three parts: Matching up the German weak nou...
ninatutor
New resources
Quiz quiz trade cards for internet activities with gern and nicht gern and frequency phrases
nilex
This resource introduces 14 pets with a range of practice activities. It introduces the question 'Hast du ein Haustier?' and a range of possible an...
cgazzal
Reading and writing resources to support "in meinem Leben" and "Mein Vorbild". Easy to print and edit. Can be used as classwork...
rooney33
Updated resources
This one-page worksheet uses animals to practise the comparative in German.
ftbnemesis
This is a complete set of resources which are designed to be taught alongside Edexcel Stimmt! GCSE German (Higher) - Kapitel 5 - Wi fahren wir nach...
ftbnemesis
This worksheet practises creating dates using numbers and months. There are 2 exercises (German to English and English to German) and all necessary...
vettyjames