Science Reflection
Worksheet exploring reflection and light.
Last updated Feb 18, 2013, created Apr 11, 2006
Error occurred while adding this resource to your favourites list. Please try again later.
Ages
Categories
THANKS. Simple but effective template for prediction and result work which could be adapted to other experiments.

nice and simple. A simple timesaver - children predict and record an investigation - I think the blank spaces are there for children to draw their prediction - they would have selection of materials in front of them to test.

no pictures?. Tried to download but there were lots of blank frames and no pics - said 'out of memory space'...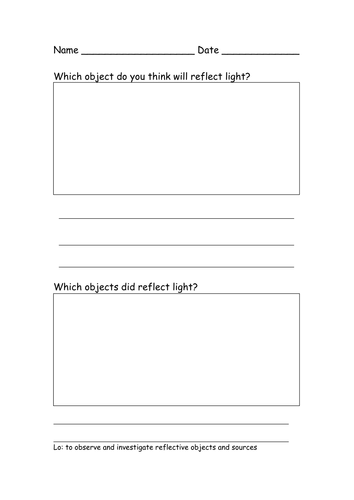 Downloads

3189

Views

9073

Created

Apr 11, 2006

Updated

Feb 18, 2013