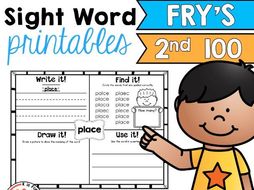 Sight Words: Fry Second 100
Are your students working on Fry's Second 100 Sight Words? These printables will give your students just the practice they need!

On each page students will write the word, use the word in a sentence, find the correctly spelled word, and illustrate the word! Lots of opportunities for them to learn and practice each word!
Read more