80Uploads
27k+Views
8k+Downloads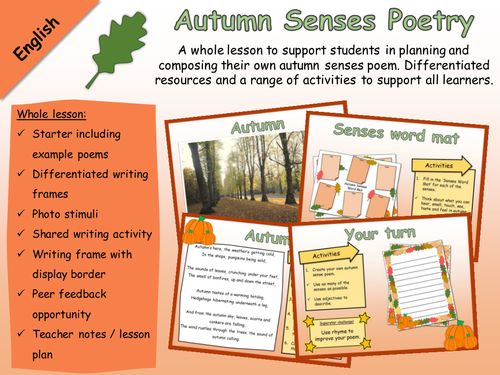 A whole lesson to support students in planning and composing their own autumn senses poem. Differentiated resources and a range of activities to support all learners. Whole lesson: Starter including example poems Differentiated writing frames Photo stimuli Shared writing activity Writing frame with display border Peer feedback opportunity Teacher notes / lesson plan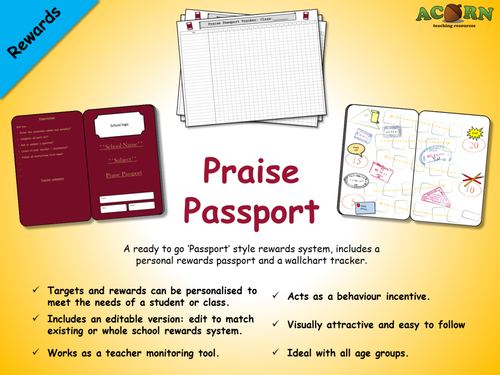 An attractive ready to go rewards system, ideal for classroom use. Included is the passport and a supporting wall chart. Targets and rewards can be personalised to meet the needs of a student or class. Includes an editable version: edit to match existing or whole school rewards system. Works as a teacher monitoring tool. Acts as a behaviour incentive. Visually attractive and easy to follow Ideal with all age groups. All reviews for our paid resources have received a 5/5 review (As of 17th January 2017)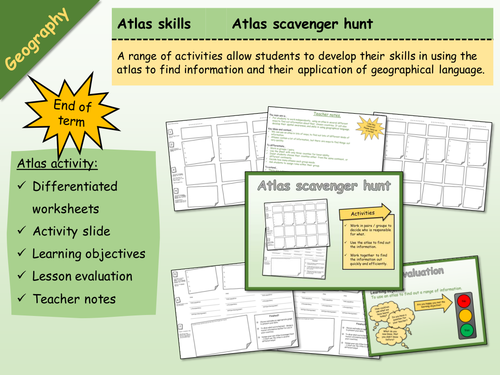 Whole lesson with instructions and teacher notes. Ideal for end of term. The main aim is… For students to work independently, using an atlas in several different ways to find out information about their chosen countries. It will also develop their spatial awareness, and skills in using geographical language. Key ideas and content… We can use an atlas in lots of ways, to find out lots of different kinds of information. Atlases contain a lot of information, but there are ways to find things out very quickly. Print in A3 - double sided.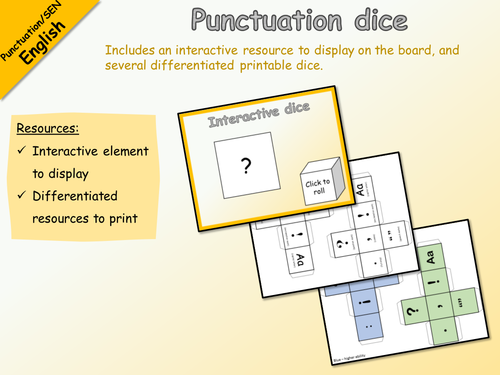 Elements to include in a lesson around punctuation: - Interactive element to display - Differentiated resources to print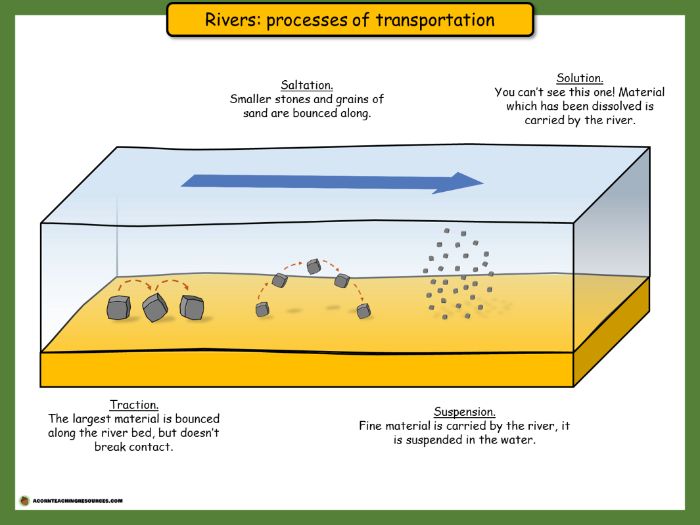 2 posters in PDF intended for use as either a resource or classroom display. Print in A3. www.acornteachingresources.com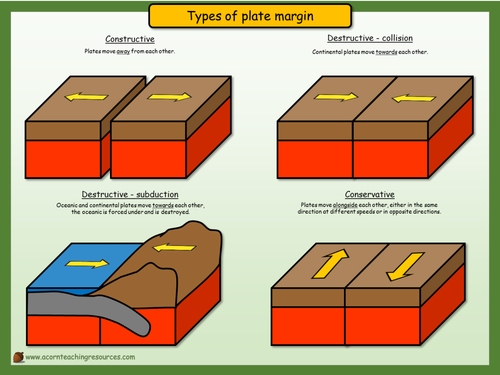 Print in A3 A simple wall display to show the direction of plate movement. www.acornteachingresources.com
Show and assess progress with these 'plenary pyramid' templates. Great as a lesson plenary, or a structure for peer assessment. Includes a display slide. www.acornteachingresources.com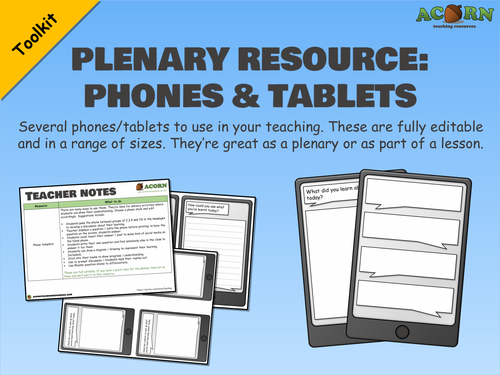 Several phones/tablets to use in your teaching. These are fully editable and in a range of sizes. They're great as a plenary or as part of a lesson. There are many ways to use these. They're ideal for plenary activities where students can show their understanding. Choose a phone style and edit accordingly. Suggestions include: Students pass the phone between groups of 2,3,4 and fill in the messages to develop a discussion about their learning. Teacher displays a question / edits the phone before printing to have the question on the screen, students answer. Students could tweet their answer / post to some kind of social media on the blank phone. Students write their own question and find somebody else in the class to answer it for them. Students can draw a diagram / drawing to represent their learning (included). Stick into their books to show progress / understanding. Use to prompt discussion / students read their replies out. Use Blooms question stems to differentiate. These are full editable. If you have a great idea for the phones then let us know and we'll add it to this resource.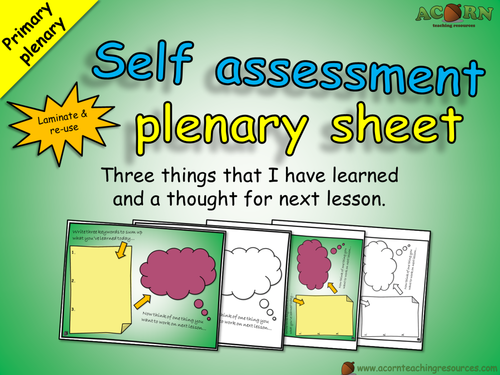 Three things that I have learned and a thought for next lesson. A re-usable classroom resource ideal as a plenary activity. There are larger versions intended to be printed in A3 and laminated, and smaller versions print and stick in books. Both in colour and black and white. www.acornteachingresources.com
These are intended to be viewed as the students see the room, so they're suitable to display on the screen / whiteboard. They're in a dyslexia friendly font and should be easy to edit to suit your requirements. Each table or group can be edited (colour etc.) for carousel / differentiation purposes. It's best to keep a master copy of the template you use and duplicate it as needed. To duplicate a slide, simply right click on it and click 'duplicate slide'. The final slide is a 'build you own' template. Drag and drop from the units provided, copy and paste where necessary to suit your own classroom layout. These are fully editable. If you have any comments then please let us know via Facebook, Twitter or e-mail.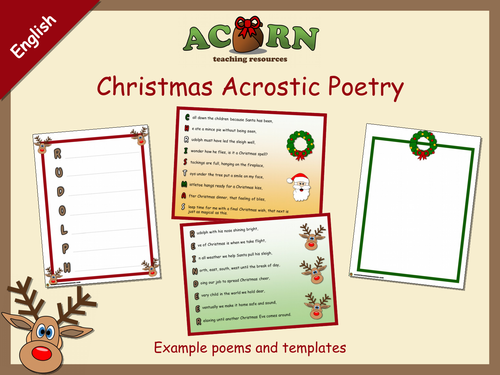 Christmas Acrostic Poetry Examples poems and templates. Great end of year activity.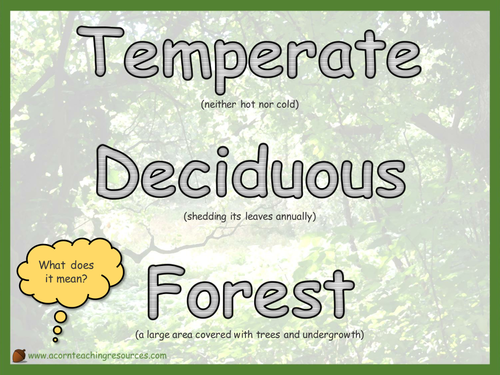 Print in A3 and stick on the wall somewhere.
- 11 Christmas themed newspaper templates with headlines and planning sheets - Includes a blank templates for students to create their own - Perfect for end of year Festive fun - Create a literacy link to any Christmas topic - Great display work
A whole Christmas themed lesson where pupils can practise their persuasive writing skills by applying for jobs at the North Pole. Great end of term literacy activity for a range of ages and abilities. Fully resourced and ready to teach with a range of visually attractive resources. Includes teacher notes and lesson plan.
Our Easter themed bundle includes a range of our resources, great for end of term activities. There is a literacy theme, but also a few resources to jazz up the classroom. Easter acrostic poems: examples and templates Easter bunting: print / colour and hang up! Easter card making bits & bobs Easter egg design: templates and design proposals Easter news article activity: newspaper templates and example headlines Spring Senses Poetry: a whole lesson with a range of differentiated activities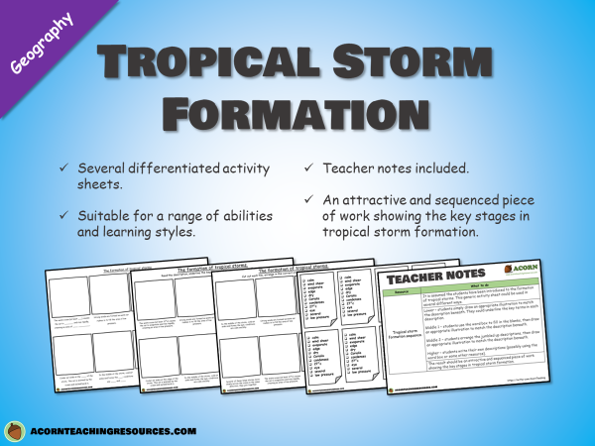 Several differentiated activity sheets. Suitable for a range of abilities and learning styles. Teacher notes included. An attractive and sequenced piece of work showing the key stages in tropical storm formation. This resource will help in the teaching of tropical storm formation at a range of ages and abilities.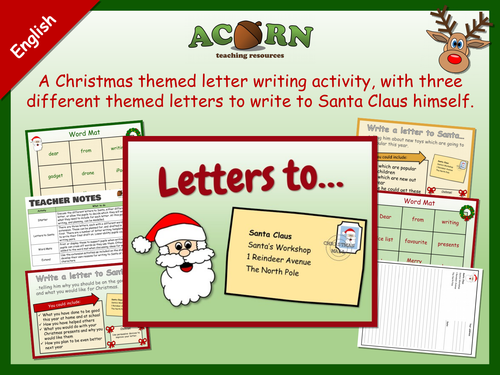 Letters to Santa - English lesson - Christmas writing activities A Christmas themed letter writing activity, with three different themed letters to write to Santa Claus himself. There are three letters, each with a different word mat and extension. There are a number of letter writing templates for the pupils to write their final draft on. Fully resourced, visually attractive and ready to teach. Ideal for fun end of term lessons / teach key skills from the curriculum.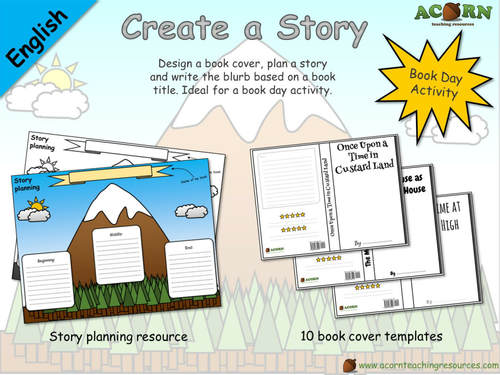 A series of resources to allow students to design a book cover, plan a story and write the blurb based on a book title. Ideal for a book day activity. There are ten template book covers with fictional book titles included, and an editable version. There is a story planning sheet, ready to print in either colour or black & white (best in A3). www.acornteachingresources.com All reviews for our paid products have been 5/5 (As of January 9th 2017).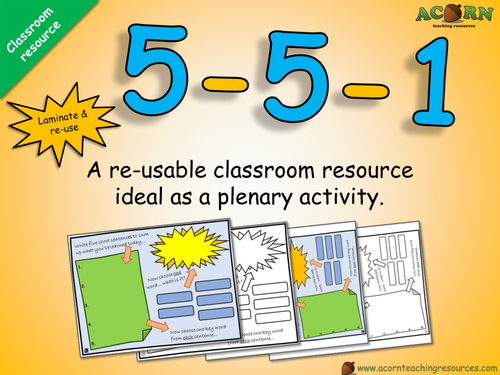 A re-usable classroom resource ideal as a plenary activity. There are larger versions intended to be printed in A3 and laminated, and smaller versions print and stick in books. Both in colour and black and white. www.acornteachingresources.com