479Uploads
1037k+Views
478k+Downloads

I designed these boxes to be used with pupils doing a project based on supermarket advertising. They could be used for a range of things, Dragon's Den or The Apprentice would work amazingly well with them as some of the ingredients and claims on the boxes are a little dubious... ;-) Pupils would enjoy having to justify the claims for their cereal box!

Can be used in many ways, a match up activity, place them in the character tree, guess the character... please search for my scheme for instructions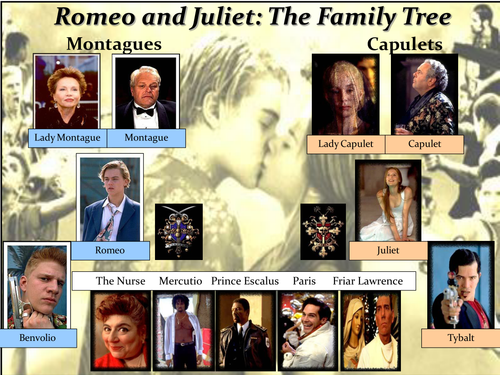 Can be used as an answer for the character tree activity OR on its own to help pupils think about the characters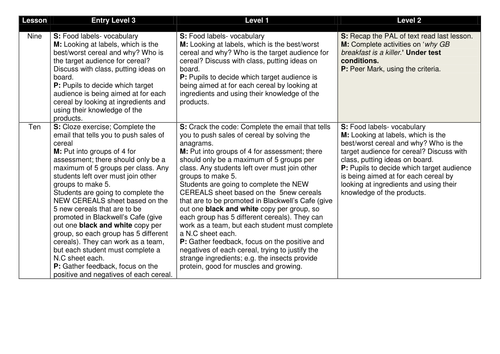 The final lessons to go with the first half of the scheme of work based on the supermarket, designing your own cafe menu and promoting a new cereal. The cereal boxes have been uploaded onto TES.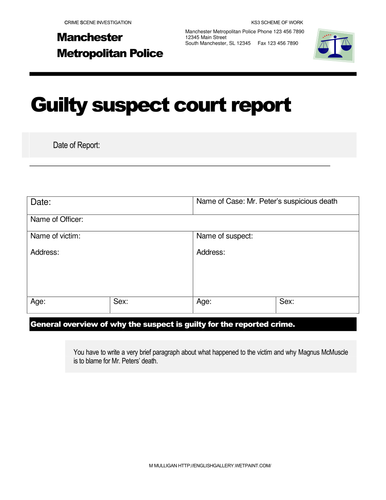 Can be used as a generic template for court activities. It helps pupils to produce a report for the courts, decribing the evidence against him.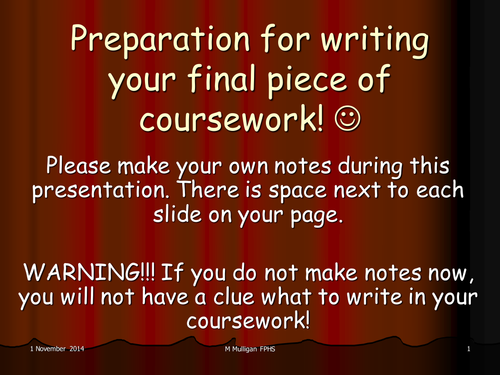 Powerpoint presentation ready to use exploring key quotations in J.B. Priestly's 'An Inspector Calls'. Includes slides about the 'PEE' paragraphing technique with cool images of Ali G.

Pupils write their names in the left column- then they can tick off whether pupils cover the skills in each area of speaking and listening.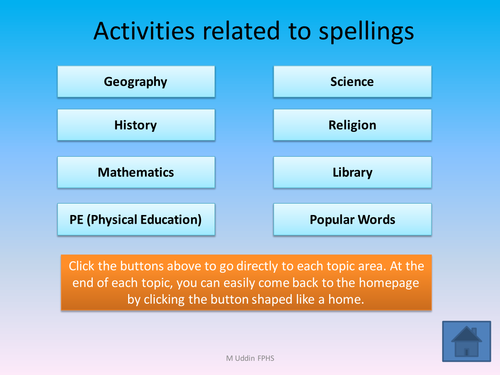 The spelling booklet has now evolved. If you have used my previous resource, your pupils should now have some skills in memorising spellings. They can be used during form time/registration, to fit in across the curriculum This resource contains: word lists ready to be photocopied, some hints to memorise tricky spellings, plenary activities, interactive games for each word list, cloze exercises to show PROGRESS for Ofsted *Please note when you open the powerpoint there will be music/noise for a few seconds- it's the macros.Macros must be enabled to use the games.*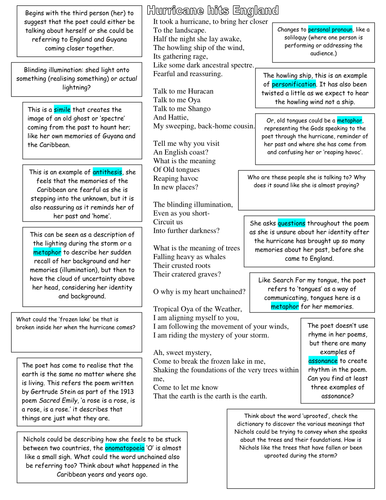 A copy of Hurricane Hits England by Grace Nichols that has annotations with a variety of poetic techniques and devices for students to match to the text. Great GCSE poetry revision. Based on The Poems From Different Cultures Anthology.

This scheme of work includes all resources and lesson plans so you can print and teach! Pupils will be able to analyse DVD covers as well as key scenes of JAWS by the end of this mini project. Suitable for KS4 exam technique for paper 1. Or just for fun with KS3! Includes games, fun resources and images.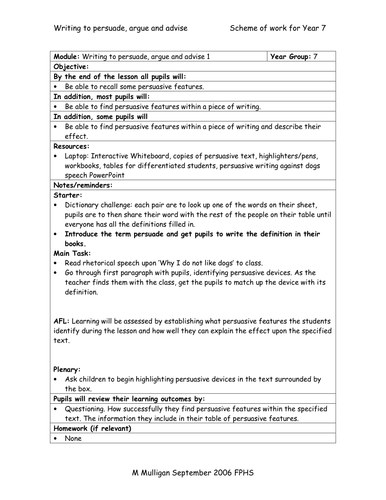 A whole scheme of work and DIFFERENTIATED resources to teach persuasive writing and presentational devices unit to students. A creative topic that allows students to have fun as well as learn! Although I use this with my year 7s, it would be suitable for Year 8 and 9. I would also use it with a bottom set GCSE group as it covers most aspects of Paper 1 for AQA Eng. I have uploaded new schemes on The Tempest, posters for assessment and a spelling booklet to engage students!