Mister Harms
All things Social Studies...and some other fun stuff!
24Uploads
8k+Views
338Downloads
All things Social Studies...and some other fun stuff!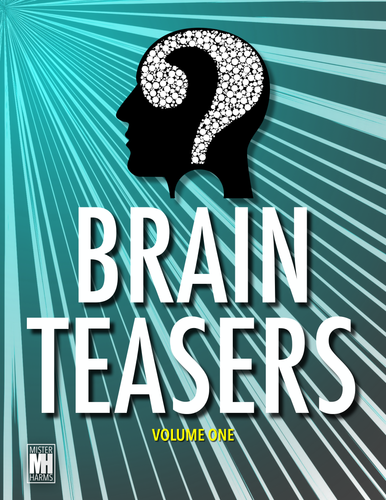 Everyone loves riddles, logic puzzles, and critical thinking. Expand your students' brain power with this set of Brain Teasers to use as brain breaks! What's Included: • 30 different Brain Teasers in 2 great formats! (worksheet / pptx) • 3 worksheets of 10 Brain Teasers each (to use as handouts) • 1 stunning powerpoint of 30 Brain Teasers (to use as whole group) • Answers to all 30 Brain Teasers are included • There are 20 medium difficulty teasers and 10 even more difficult teasers. These Brain Teasers are great to use as class fillers in that final 5 minutes, a bellringer at the beginning of class, use them as a center activity, or maybe as a fun day. You may even want to include one Brain Teaser at the end of each chapter test as an extra credit bonus question (my students love this). Make it an ongoing competition by projecting the PowerPoint and having groups race to complete a few Brain Teasers every Friday. Whatever the format, you and your students will love these Brain Teasers! You can also get Brain Teasers: Volume 2. Enjoy teasing your brain and thank you so much for your ratings and feedback!