Mister Harms
All things Social Studies...and some other fun stuff!
24Uploads
8k+Views
338Downloads
All things Social Studies...and some other fun stuff!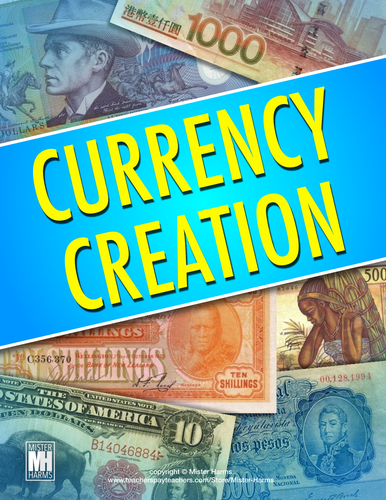 Students are in charge of designing new currency for a current nation or a fictitious country of their own. The currency will need to be detailed, creative, not able to be counterfeited, and meet the six characteristics of money as outlined in the student directions. What's Included: - Student directions including the 6 characteristics of money - Explanation of visual representation and written description of their currency - 10 specific details must be met (i.e. - symbols, anti-counterfeit characteristics, denominations.....) - Detailed grading rubric for the teacher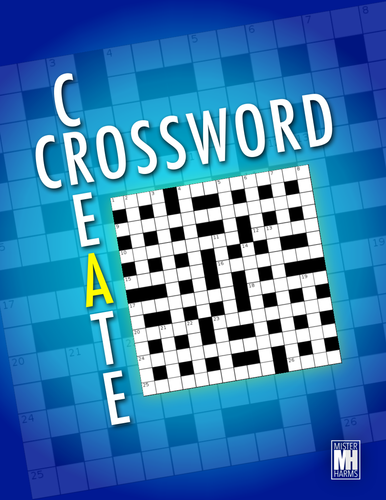 Create A Crossword Puzzle is a great way to review or summarize information by having students create their own crossword puzzles. Students will receive the worksheet templates to create a crossword puzzle for the class by using the major terms, people, or places studied during the chapter or unit. Teachers may choose the best student crossword and distribute it to the class, or students can swap crosswords with each other. As a creative means for learning, this activity allows students to "secretly" help create an assignment, or a center activity, for the teacher. No computers or internet connectivity required.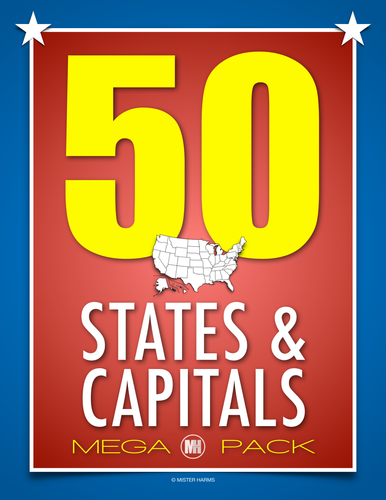 Help your students know all of the States and Capitals of the United States with this huge, MEGA Pack of resources. Crossword puzzle, word search, test blanks, word bank, and so many more options are included in this MEGA Pack! You will even get a Mini-Research project template for students to research their favorite state, as well as a creative writing template. Whether it be for a civics unit, classroom centers, or emergency sub-plans, this pack has you covered! Your students will love learning all of the 50 States and Capitals as a whole or in regions! What's Included: - States Test form - Capitals Test form - Modified versions of each test - Capitals crossword puzzle - Blank study maps and list - Word banks for each test - States by region or as a whole - Mini-Research template on a state of choice - Creative writing template - Over 20 pages of states & capitals resources