Mister Harms
All things Social Studies...and some other fun stuff!
24Uploads
8k+Views
338Downloads
All things Social Studies...and some other fun stuff!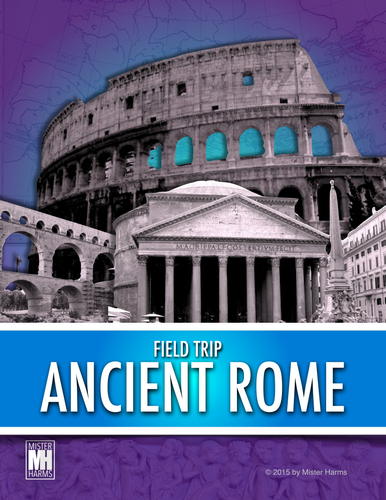 Have you ever wanted to take your class to Ancient Rome? Now you can without spending a dime. On this virtual field trip, students will become the travel guides. Through summaries and pictures, students will create a travel brochure that highlights 10 major locations of the Ancient Roman Empire. This creative project includes writing, research, and graphic design. What's Included: - Student instructions for completion of project - A map of the Roman Empire for travel needs - Grading rubric for the teacher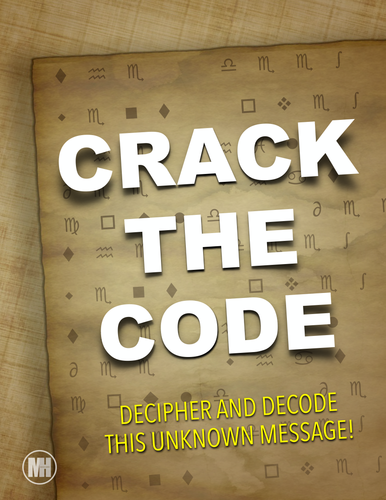 CRACK THE CODE is a fun way to experience what archaeologists or linguists go through as they attempt to decipher and decode unknown languages of the past. Like a cryptogram, have students use the letter frequency chart and the common tendencies of the English language, to crack the code and decipher this very important message! I like to use this for my history class to help students understand the difficulties that historians face in discovering an unknown language. You could also use it as a brain break or a fun filler for any class. Regardless of the use, it's a fun challenge for students to do individually or as a group competition. Enjoy, and thanks for checking out the resources at Mister Harms! Have an awesome day! What's Included: - A coded message from an unknown language - A letter frequency chart to help guide students for letter substitution - An answer key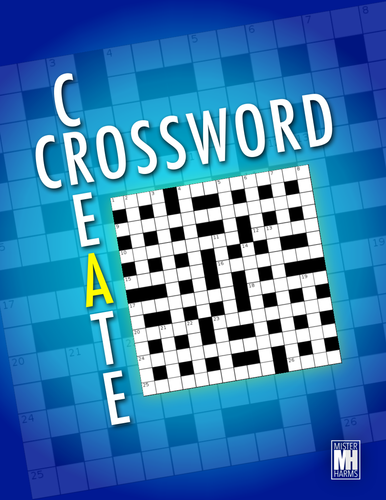 Create A Crossword Puzzle is a great way to review or summarize information by having students create their own crossword puzzles. Students will receive the worksheet templates to create a crossword puzzle for the class by using the major terms, people, or places studied during the chapter or unit. Teachers may choose the best student crossword and distribute it to the class, or students can swap crosswords with each other. As a creative means for learning, this activity allows students to "secretly" help create an assignment, or a center activity, for the teacher. No computers or internet connectivity required.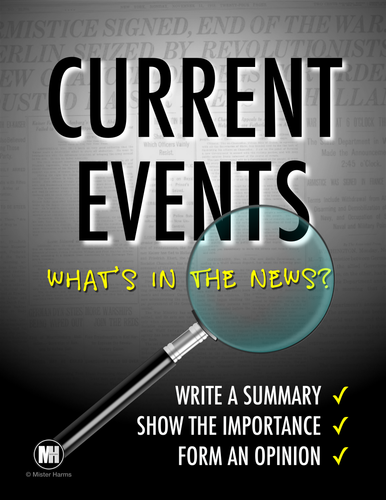 This Current Events Summary is an excellent tool for students to get involved with the news and the current events of the week. A simple writing format helps students find, summarize, and write opinions about current news stories and current events. I find this activity to be a practical filler for various social studies courses. Included: - Student directions: Find, Highlight, Summarize, Importance, Opinion - Student writing form (2 pages) - Grading rubric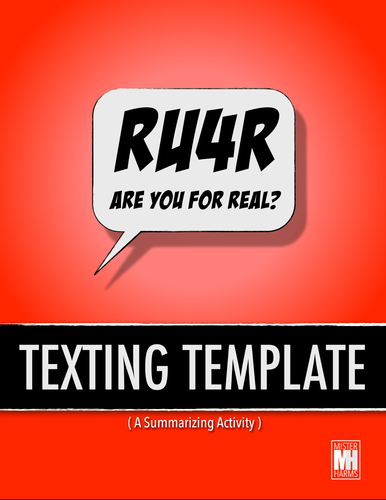 Summarizing the main idea of any informational text can be tough for many students. This template is an excellent way to summarize the conversation or conflict between two people or two groups. In a fun texting-style way, students will label the shaded bubble as one party, and the white bubble as another party. They will continue the conversation in a way that summarizes the information that has been studied. Allow students to have fun mixing knowledgable information with their texting lingo! Included in this product are some content ideas for texting and a list of common texting phrases. Enjoy, and thanks for your comments and ratings! Ideas for use: Democrats / Republicans Federalist / Anti Federalist Jefferson / Lewis & Clark Moctezuma / Hernan Cortez Christopher Columbus / King Ferdinand & Queen Isabella Andrew Jackson / Cherokee Indians Slave Owner / Slave Ulysses S. Grant / Robert E. Lee 49er / Family Member Back Home Oregon Trail Emigrant / Family Member Back Home Any President or Leader / Any Citizen Any two characters of a literary novel or work And so much more.....