117Uploads
11k+Views
1k+Downloads
Languages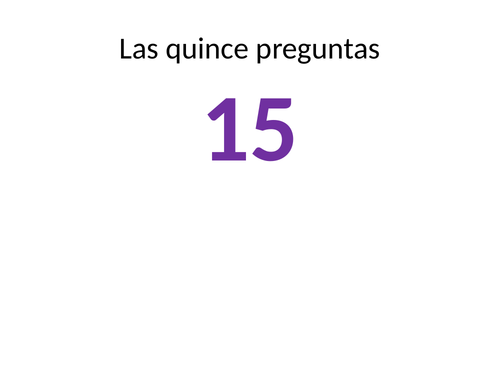 Boost your students' writing with this lesson designed for a mixed ability group. Students have to answer 15 questions using certain words -subjunctive structures included.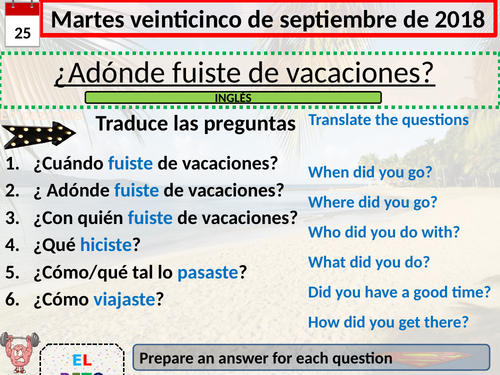 3 lessons based on Viva Foundation- Module 1 (¿adónde fuiste? pages 10,11). Powerpoint contains: questions and answers in the past vocabulary on holidays preterite tense -formation and irregular verbs cards game weather expressions in the past reading/listening/writing Extra lesson with different activties and games to consolidate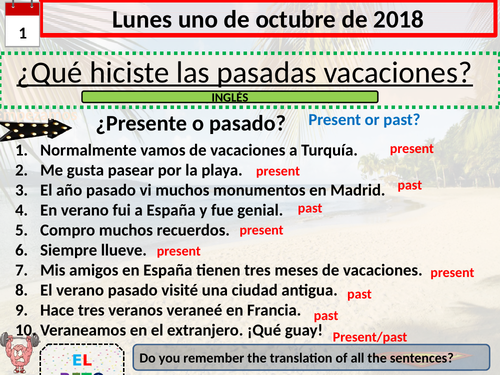 2 revision lessons to recap on past tense and these two chapters from Viva module 1 (holidays). Lesson 1: -Revision present/past -Reading comprehension (preterite tense revision) -Present/preterite activity (including weather) -Noughts and crosses game (plenary) Lesson 2: -Recap starter with points -Reading comprehension (interview) -Translation game -Role play (GCSE task)

Two lessons based on module 2 viva 3 'cómo va a ser tu futuro'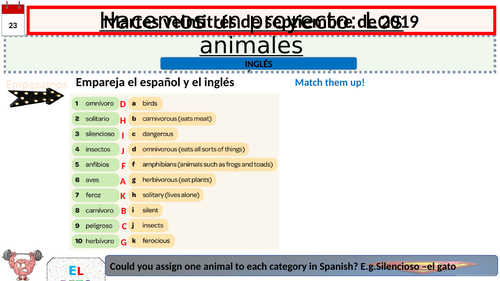 A lesson based on viva, end of module activity.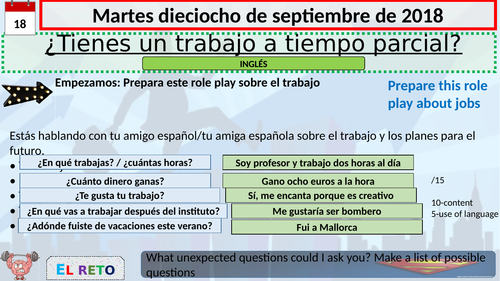 A lesson based on page 140 from Viva Higher. The power point contains: Role play on the topic of jobs. Use of lo/la pronouns to avoid repetition. Reading from page 140 -Viva Higher (with some modifications) in a GCSE style.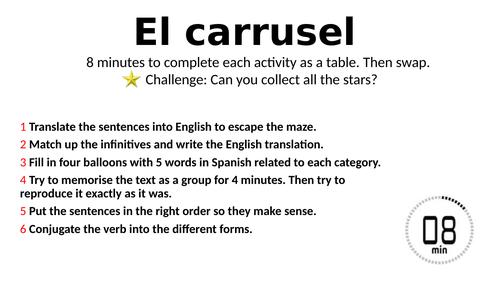 A carrousel type of activity to revise all the contents of Viva 1 module 2 -year 7 Spanish.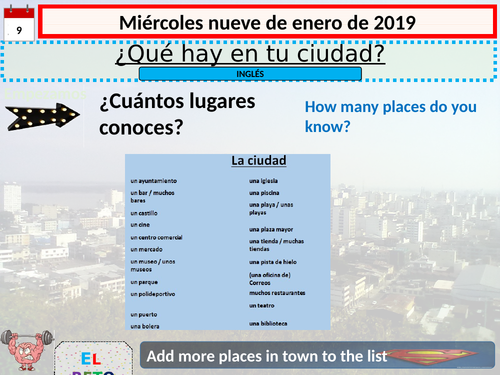 Ciudades, module 5 (Viva). Punto de partida 1, punto de partida 2 and Los pros y los contra de la ciudad. Five lessons aimed at mix ability groups. Lesson 1: Vocabulary (places in town) Reading Grammar (muchos,algunos, unos) Listening (viva higher) speaking Lesson 2: Shops Reading /vocabulary practise Listening (higher) Reading (shop adverts) Design your own shop Lesson 3: Buying souvenirs Speaking Role play listening (higher) Role play task (AQA) Lesson 4: Good and bad things about the city Listening (foundation) Reading (GCSE type) Speaking Lesson 5: Conditional tense Reading Reading comprehension Elections for mayor Writing your own speech to be mayor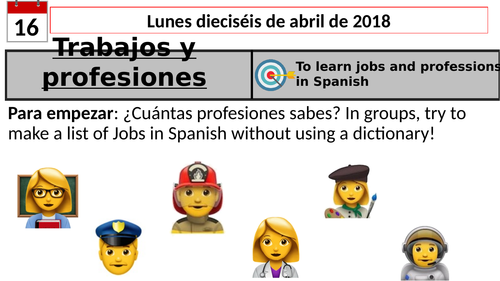 10 lessons on the topic of jobs aimed at KS3 students of Spanish. Listening tasks are based on MIRA 3.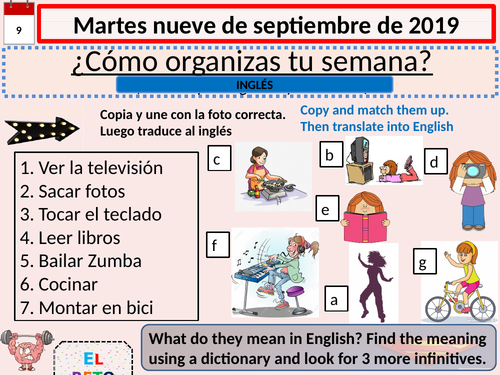 3 lessons based on viva 3 module 1, mi semana and cosas que me molan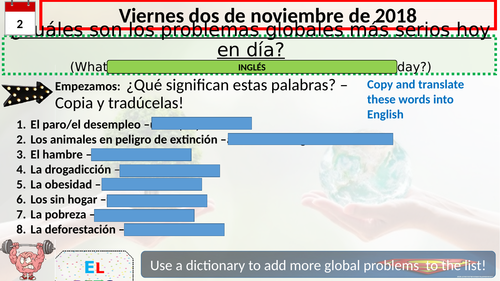 4 lessons based on Mira (module 8) 'environmental issues'. Year 11 middle/high ability Lesson 1 Global issues -vocabulary Reading comprehension Subjunctive -uses and formation Speaking grid Lesson 2 Global problems and solutions Giving advice Se debería (use and formation) Lesson 3 Problem and solutions consolidation Listening (mira, foundation) Political speech: reading/writing Lesson 4 Idioms to express concer/lack of concern Reading Pair dictation Writing task -what do world leaders think?

Three lessons based on VIVA module 4 'punto de partida/intereses e influencias' and ¿qué sueles hacer? (mixture foundation and higher). Grammar focus (present tense and stem-changing verbs).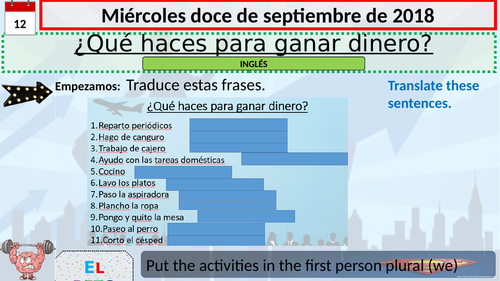 3 lessons based on Viva module 7 (jobs) foundation and higher. Contents: Chores Listening Speaking Vocab test Grammar focus: structures with infinitive Photo card task Role play task Grammar focus: lo /la to avoid repetition GCSE reading task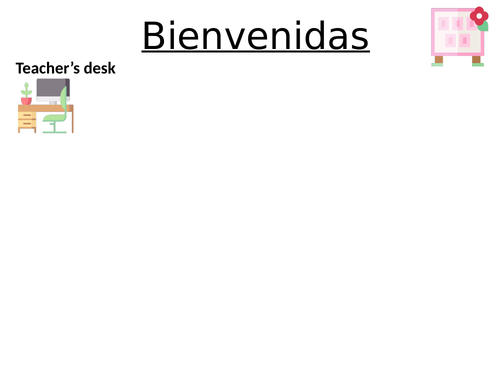 Start the year right by using only target language in your first lesson! Easily adaptable -rules and expectations, introduction, book sorting + icebreaker, all in Spanish.

5 lessons based on Module 1 from VIVA (foundation/higher). Contents (32 slides) : GCSE writing task Irregular verbs weather how to improve sentences questions and answers about ideal holidays consolidation games

2 lessons based on that chapter from Viva (module 1-holidays) Lesson 1: expressions in the past tense, vocabulary (activities in the past), one listening activity and speaking practise with ´lo mejor fue cuando/lo peor fue cuando and reading activity. Lesson 2: quiz on last lesson, recap game, role play GCSE task, translation game.

Lesson to introduce preterite tense based on page 67 from viva higher. Grammar focus. Sports and preterite tense (regular and irregular verbs) formation (with practise). Simple lesson to revise preterite before you introduce imperfect tense.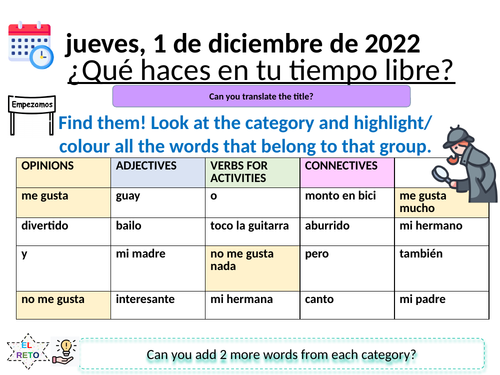 Two lessons on this chapter from viva 1 'cantas karaoke'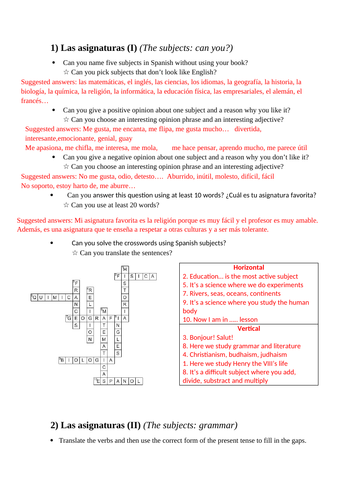 An escape the room type of lesson on the topic of school (viva foundation/higher). Ideal to review/recap/end of topic lesson /end of term lesson or independent work for Year 11 revision. Lesson contains activities related to school subjects, teachers, facilities, uniform and timetable. Power point + worksheet. Can also be used for cover lessons or homework.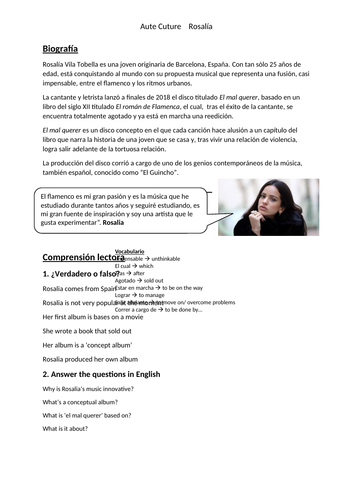 A whole lesson on Rosalia's new song 'Aute Cuture'. Power point + worksheet. This lesson contains -Authentic text with information and a bit of Rosalia's biography -Reading comprehension + optional vocabulary support A video activity for students to find the meaning of certain expressions from the song through an interview with the artist Lyrics