Pendulums: A two part practical lesson
Powerpoint for a two part lesson on pendulums, including a VERY exciting Christmas Lectures video I found called 'Swinging Ball of Death', guidance for the practical, tidy up time, units plenary/starter, graph guidance, evaluation and a level 7 stretch (replotting with T squared and calculating the gradient). Also a fun plenary video I found that's a nice alternative to Barton&'s pendula.
Last updated May 11, 2014, created Jan 5, 2013
Error occurred while adding this resource to your favourites list. Please try again later.
Ages
Categories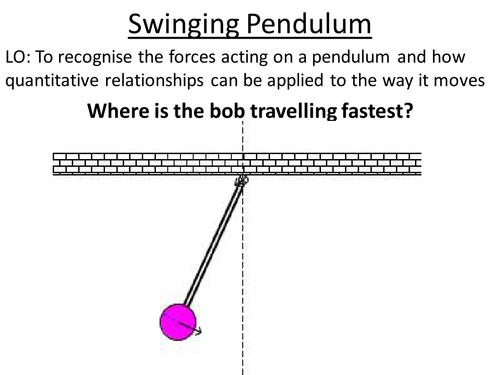 Downloads

931

Views

2012

Created

Jan 5, 2013

Updated

May 11, 2014