Real Life Mean Median Mode and Range
An A-Z card collecting game with a mixture of averages questions set in real life contexts. Questions include mean, median, mode, range, mean from a frequency table and working backwards from the mean.
Last updated Dec 8, 2014, created Oct 18, 2012
Error occurred while adding this resource to your favourites list. Please try again later.
Ages
Categories
Thank you so much. I know my students will enjoy using your resource

lovely, have used more than once. Thanks!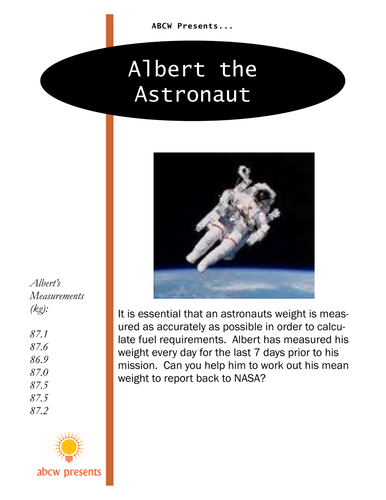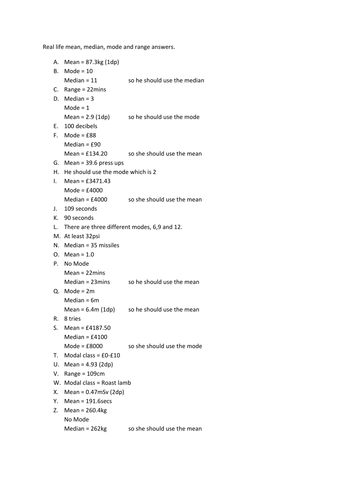 Downloads

42981

Views

58153

Created

Oct 18, 2012

Updated

Dec 8, 2014