Story Mountain worksheet
An adpated version of the story mountain worksheet with two of DeBono's thinking hats added to aid children in remembering to plan a problem (black hat) and a resolution (green hat). Has been used by Year 1 children to plan a story set in a fantasy setting.
Last updated Mar 15, 2013, created Jul 14, 2010
Error occurred while adding this resource to your favourites list. Please try again later.
Ages
Categories
Be the first to review this resource.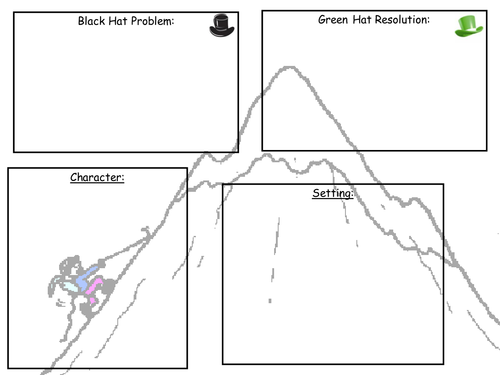 Downloads

1466

Views

6920

Created

Jul 14, 2010

Updated

Mar 15, 2013