Discovering plants and flowers with EYFS
Resource packs and outdoor activities to teach younger children how plants grow
Make the most of the summer term by exploring plants and flowers in and outside of the classroom. From learning about different sections of a plant to getting mucky and growing flowers yourselves, we've hand-picked a selection of resources to inspire your green-fingered class.
Inside the classroom
Introduce plants and flowers to your students with this well-structured starter pack* full of writing, drawing and other creative activities. Discuss what pupils already know about gardens and plants with these colourful flashcards, which can also be used to play lotto games. 
Use this comprehensive plants topic pack, including mid-term plans, presentations and worksheets, to look more closely at flowers in the garden, parts of the plant and the seasonal growth of trees. Alternatively, focus in on sunflowers with this interactive story booklet which could be used as a stand-alone resource or as an introduction lesson before going outside to plant sunflowers seeds.
Outside the classroom
May is the perfect month to head outdoors and get planting sunflowers. Why not record the growing process with this simple sunflower diary? While waiting for them to grow, encourage your class to identify leaves in the local area using this visual aid.
Or, develop your pupils' problem-solving skills with this detective activity using outside exploration to solve the mystery of where plants grow. For a more in-depth investigation, this biomimicry resource pack* offers a creative approach to Stem learning by using observation skills to examine the great outdoors.
A sunflower diary for children to record the progress of their own sunflower seed. This is a publisher file and can be edited to suit your class.
By
Fairy7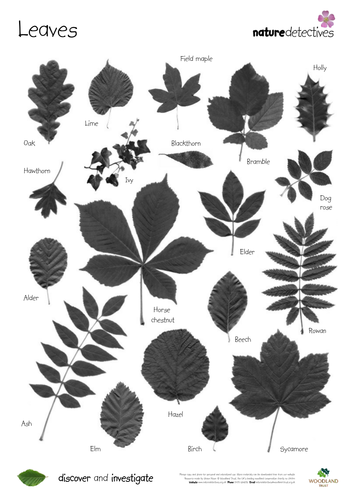 A visual aid of common tree and shrub leaves. Get kids outdoors exploring with this fresh activity from the Woodland Trust's nature detectives website. Bring the outdoors into your classroom with this inspiring activity from the Woodland Trust's nature detectives website.
By
naturedetectives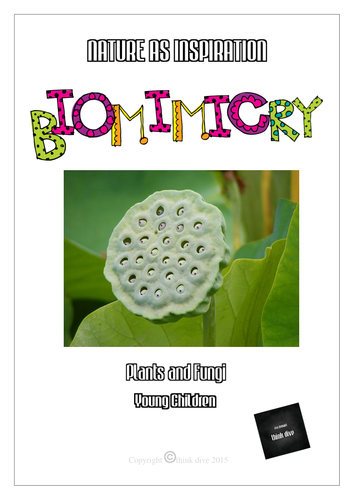 A creative approach to science. Biomimicry is an exciting way to inspire young children to be creative, curious and to observe the world. The projects are intended to inspire a playful and creative approach towards problem solving. Children come to understand how animals and plants can be used as a platform upon which ideas and inventions can be developed. Biomimicry bridges the boundaries traditionally found in education and provides young children with an opportunity to mix art, literature and science with an innovative approach. This topic also provides an opportunity to bring the learning outdoors – observing, listening and smelling are vital factors to build a foundation upon which ideas inspired by nature can be explored.

1. Introduction to biomimicry
2. Describe a plant
3. I love flowers because
4. Acrostic poem
5. Big flowers or tiny flowers
6. Venus fly trap
7. Dandelion innovation - what does it feel to use this innovation
8. Imagination challenge - plant starving
9. Food catching machine
10. Word flower
11. Use words to invent something
12.Describe a mushroom
13. What does a mushroom need
14. I am in awe of mushroom
15. Acrostic poem
14. Draw a mushroom
15. Random words
16. Imagination challenge - broken leg
17. Design challenge
18. Word mushroom challenge
19. Observation cards
20. How to use biomimicry in the classroom
21. Links and book tips
22. 2 posters
By
asajomard