Settling your science classes into the new year
Introductory lessons and planning staples to help ease you and your classes back into the school routine
For students and teachers alike, the first week back after the summer holidays can be a bit of a shock to the system. To help make the transition as smooth as possible, we've pulled together some of the top lesson ideas to help introduce Science to your new Year 7s, as well as some general skills-based resources to get older learners back into the swing of things.
Starting secondary science
Help your Year 7 students get a good understanding of the basics with this clear scheme of work and ensure new students know how to stay out of harm's way in the lab environment with this lab safety pack, including task cards and a workbook. Or, incorporate this learning as part of a wider introduction to the features of a successful scientific investigation with this detailed, step-by-step booklet. You can make sure pupils have got to grips with key investigation skills using this passport-style tracker.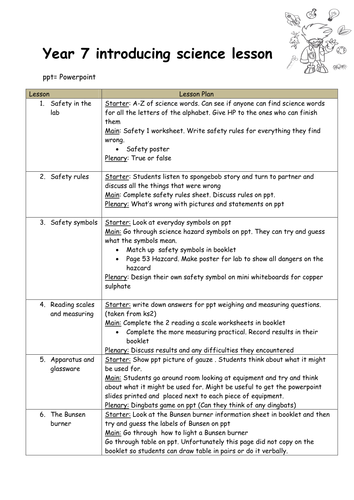 A scheme of work to introduce science to year 7. I have created a booklet that goes with this which is mainly taken from exploring science which has not been included. The 11 powerpoints with these have also been added
By
raj.nandhra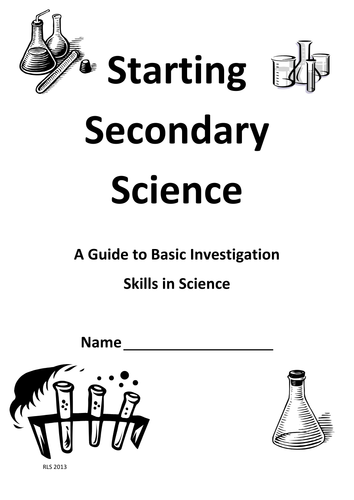 Covers the first 6 lessons with year 7. Contains lab safety, scientific equipment and measuring, the Bunsen burner and an ISA style investigation on salt and water boiling.
By
Whizbit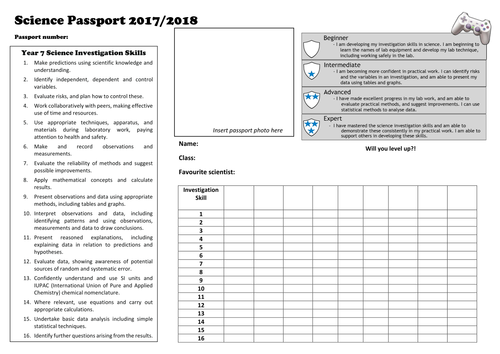 Used with my high ability year 7 class.

Glued the passport into the front of their books, and added their 'passport photo' in which they drew themselves as scientists.

Investigation skills linked heavily to the KS3 National Curriculum.

Following a practical students write the data in the table heading, and tick off the skills they have developed/demonstrated. Could enhance this with a red amber green system to show the progress they are making towards a skill.

When writing up a practical I encourage them to finish with a reflection in which they link back to these skills. I found previously they struggled to describe skills so this gives them a prompt.

Aim to demonstrate each skill through a range of different practicals across the year, such that by then end they may hope to achieve 'expert' status. I produced this to link to the idea of the new A-level CPAC criteria and the idea of demonstrating mastery of practical techniques.

With each new book they may receive a new passport.
By
Ayalalucy
Challenges and homework
If you need a quick challenge to give to your pupils, these unique extension activities can be made into an interactive wall display. Alternatively, use this detailed grid with various tasks to stretch your students' thinking in class or as part of their homework.
For after school, these homework projects are ideal for consolidating your pupils' understanding of the key learning points in a variety of units. Looking to differentiate homework? Check out these easy-to-use worksheets with three different approaches to engage all learners.