Early years Mandarin resources: numbers
Keeping your class engaged with new and interesting classroom resources is vital in helping them reach their potential. With Tes Resources you'll never be short of teaching ideas. We have a range of tried and tested materials created by teachers for teachers, from early years through to A level.

Breathe new life into your lesson plans with our primary and secondary classroom resources. Whether you're looking for fun maths worksheets or brand new guided reading activities, we have thousands of free and premium resources for you to download. From early years to primary, you'll find phonics worksheets and numeracy games and all you need to revise for Sats. From secondary to post-16, we have everything from French lessons to algebra activities, as well as GCSE revision guides and more.
Read more
About This Product: Play dough or tracing mats for numbers 1 to 10 in Mandarin and English. Includes 10 play dough or tracing mats for the numbers with stroke guides. Curriculum/Framework:  EYLF Australia OUTCOME 2: CHILDREN ARE CONNECTED WITH AND CONTRIBUTE TO THEIR WORLD Children respond to diversity with respect Australian Curriculum – Foundation to Year 2 Chinese - Second Language Learner Pathway Informing Locate and present information about familiar objects, people and personal interests using visual and contextual cues[Key concepts: self, family, home, routines; Key processes: obtaining, processing](ACLCHC004) Translating Identify equivalent or similar Chinese words or phrases for familiar objects or terms in English[Key concepts: similarity, difference; Key processes: translating, connecting, interpreting](ACLCHC007) Year Level: Preschool, Kindergarten/Foundation Year, Year 1 Resource Type: PDF Size: 3.18Mb Number of Pages: 12 (10 mats)                                                         Terms of Use: © Copyright 2016 TeachEzy @ teachezy.com. All rights reserved by author. This product is to be used by the original purchaser only. Copying for more than one teacher or classroom, or for an entire department, school, or school system is prohibited. This product may not be distributed for public view, uploaded to school or district websites, distributed via email, or submitted to file sharing sites such as Amazon Inspire. Failure to comply is a copyright infringement and a violation of the Digital Millennium Copyright Act (DMCA). Intended for single classroom and personal use only.
A collection of rhymes, display books & activities ideal for Early Years & EAL to teach and practice numbers & counting.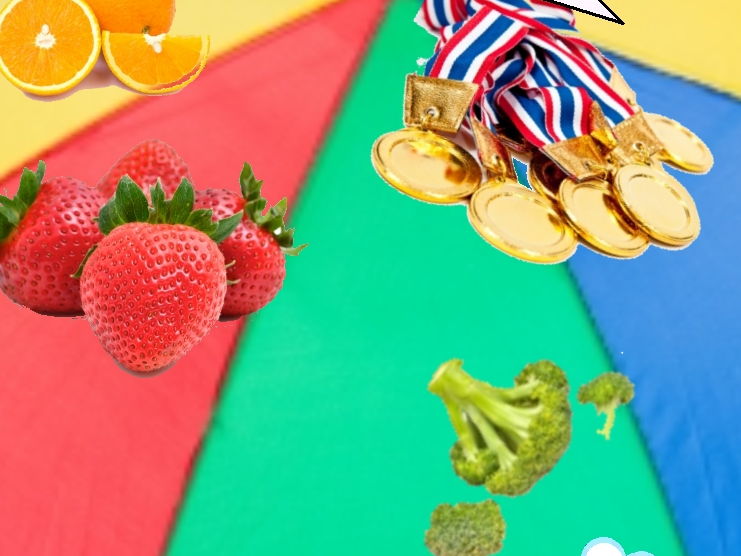 Fun stories, rhymes, resources and displays ideal for early years and EAL.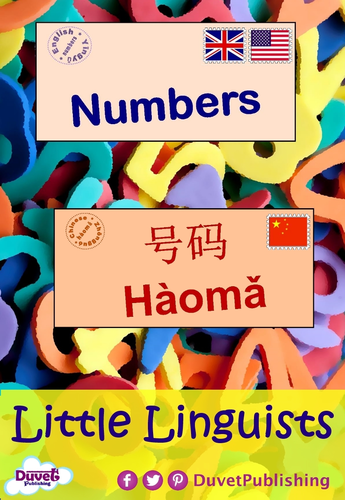 Collection of simple language books which can also be printed for display to help younger children learn numbers and colours. Language packs include: English > Chinese English > French English > German English > Italian English > Polish English > Spanish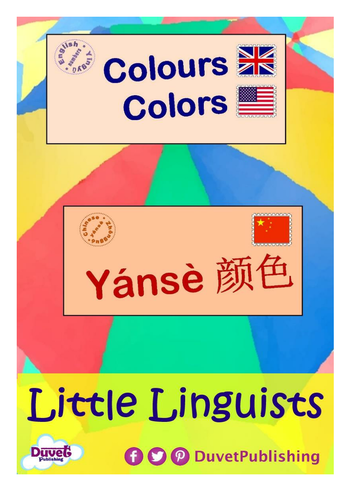 2 simple books for KS1&2 children which can also be printed for displays. Learn and practice numbers and colours in both English and Chinese with words written in both languages. Number books also contains words and numerals and helpful pictures.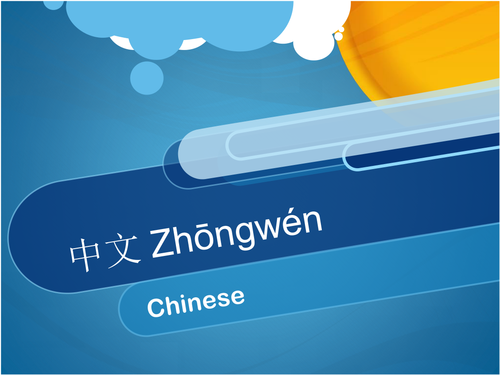 In this PowerPoint resource you can introduce Chinese to pupils with a snap shot of cultural and geographical points of interest, before exploring the key language of introduction phrases and numbers 1-10. Includes some games and activities such as Connect 3 to consolidate language presented throughout the lesson. Includes activity sheet to allow pupils to start writing basic Mandarin Chinese right away!
Hi Everyone, Here are some number flashcards, something I made before I came to China. Just a quick flash card to help me remember to numbers, 1 - 20. Included on the cards are; English Number, Pinyin (pronunciation), and Chinese (Simplified - Mandarin) Symbol for each number. I hope you find these as useful as I did! As per my profile, all of my resources are charged at £1 and these funds will be uploaded monthly to my fundraising page. Please see the links/my profile for more information! Thanks for having a look, and I hope to see you again! Jess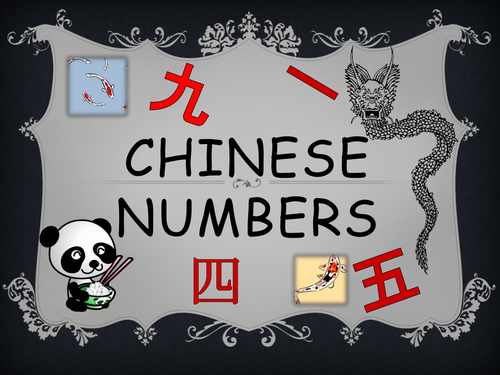 A great numeracy resource to accompany the teaching of Mandarin Chinese numbers! This pack includes a simple PowerPoint, flashcards, number line and two worksheets (colour by numbers and co-orientates with answers). This resource has been thoroughly designed so no extra prep or specialised ability is needed! It can form a standalone lesson or can be left as a cover lesson. Together the lesson and activities should last between 1 - 1.5 hours. Can be easily adapted to suit other lessons you may have already planned. This lesson should be accessible to KS2 and KS3 students. Activities are differentiated and provide a challenge for more able students. All images are from openclipart.org, mycutegraphics.com and pixabay.com Please rate if you enjoyed! Click on my display name to see my other excellent resources.