Early years Urdu resources: creative writing
Keeping your class engaged with new and interesting classroom resources is vital in helping them reach their potential. With Tes Resources you'll never be short of teaching ideas. We have a range of tried and tested materials created by teachers for teachers, from early years through to A level.

Breathe new life into your lesson plans with our primary and secondary classroom resources. Whether you're looking for fun maths worksheets or brand new guided reading activities, we have thousands of free and premium resources for you to download. From early years to primary, you'll find phonics worksheets and numeracy games and all you need to revise for Sats. From secondary to post-16, we have everything from French lessons to algebra activities, as well as GCSE revision guides and more.
Read more
Loads of Urdu assessment papers. Each paper is of 50 marks. Each paper contain creative writing [Takhleeqi Likhati]g, comprehension [Tafheem-e-Ibarat]and grammar [Insha perdazi]. creative writing rubric is also added in each paper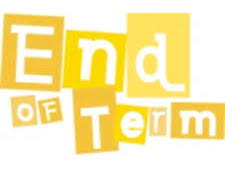 this is the end of term assesment for class 1 of urdu. this is suitable for
Kids Urdu Qaida is to learn and recognize Urdu Language Alphabets. Its the only Urdu Qaida which have maximum downloads in Urdu Learning category. And many parents finds it difficult to teach their kids, how to learn Urdu language in proper pronunciation and how to tell them to recognize Urdu letters. The qaida contains fun graphics which are both memorable and colorful. A must have for your toddlers. Its qaida for your Kids to learn about local Urdu language alphabets in easy and quick way. Kids love to have big letters and pictures associated with each letter to understand.
All three important skills to check the command on the language is assessed in the test which includes Urdu grammar, comprehension and creative writing for grade 1 50 Marks
Urdu grade 3 paper- comprehension, creative writing and grammar section (Tafheemi ibarat, takhleeqi likhayi,insha perdazi)