Primary Mandarin resources: where i live
Keeping your class engaged with new and interesting classroom resources is vital in helping them reach their potential. With Tes Resources you'll never be short of teaching ideas. We have a range of tried and tested materials created by teachers for teachers, from early years through to A level.

Breathe new life into your lesson plans with our primary and secondary classroom resources. Whether you're looking for fun maths worksheets or brand new guided reading activities, we have thousands of free and premium resources for you to download. From early years to primary, you'll find phonics worksheets and numeracy games and all you need to revise for Sats. From secondary to post-16, we have everything from French lessons to algebra activities, as well as GCSE revision guides and more.
Read more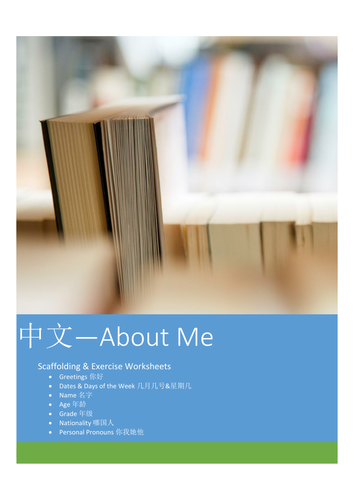 Scaffolding &Exercise Worksheets Content included in this bundle:  Greetings你好  Dates & Days of the Week几月几号&星期几  Name 名字  Age 年龄  Grade 年级  Nationality 哪国人  Personal Pronouns 你我她他 Note: I will continue to update and modify this booklet. Please leave comments if there is any improvements you would like to see, I would really appreciate that. Also if you have purchased this bundle and would like a most updated one, feel free to contact me and I am more than happy to share it with you.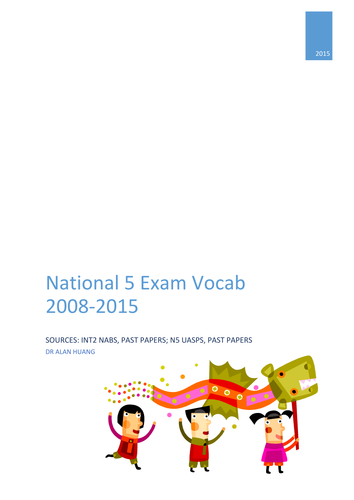 The sources of this booklet are Intermediate 2 NABs, National 5 Unit Assessment Support Packs, Specimen Question Papers and all the past papers from 2008 to 2015. This collated booklet has 1240 words in total. Chinese, English and Pinyin information is provided for easy revision and import into Quizlet and Memrise. In addition, there is an extra page at the end which helps pupils track their own learning progress as they tackle each topic. Teachers may also use the tracking sheet to check their pupils' revision. The vocabulary list can be used for teachers to plan S3/S4 lessons so that pupils are better prepared for the National 5 exam. Pupils can also use it as a revision tool in order to systematically study for both internal and external assessments. In addition, teachers may develop classroom activities based on this vocabulary booklet for S1/S2 pupils.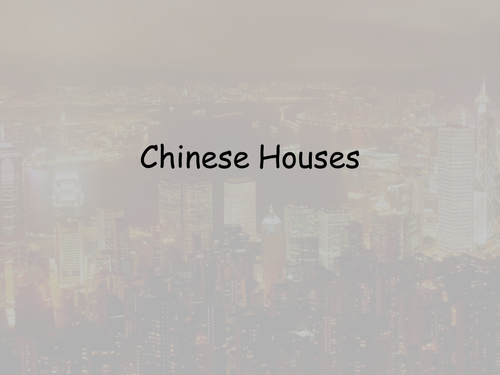 A breif introduction to the different kinds of housing found in China with an activity requiring students to create sketches and brief notes on what they have just seen. Images sourced from the internet, not intended for commercial use, no copyright infringement intended.