130Uploads
12k+Views
1k+Downloads

A powerpoint that contains two slides with 20 differnet logos on each slide. A fun activity to do with children KS2 and above. Answers included.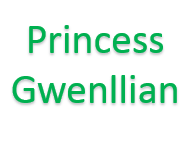 Princess Gwenllian - The story of Princess Gwenllian and her battle against the Norman army in south west Wales during the twelfth century. It includes the story and a series of questions based on the history.Ideal for celebrating Princess Gwenllian Day on June 12th. Suitable for Years 5 and 6.

Worksheet that looks at the different countries taking part in the Six Nations rugby tournament. Key Stage 2 pupils can compare the six nations to see how they differ e.g. population, capital cities, famous people,languages. Pupils can also do their own research into these countries.

A fun wordsearch for children in KS2 all about Castles. Words include portcullis, fortress, knight, rampart and tower. Includes answers. Suitable for children 7+.

Pecyn matiau geiriau - Ansoddeiriau, Berfau, Adferfau ac Enwau. Pecyn sy'n helpu plant i ehangu a chyfoethogi eu gwaith ysgrifennedig. Yn addas ar gyfer CA2.

Y Tywysoges Gwenllian - Hanes y Tywysoges Gwenllian a'i brwydr yn erbyn y fyddin Normanaidd yn ne orllewin Cymru yn ystod y deuddegfed ganrif. Mae'n cynnwys y stori a chwestiynau yn seiliedig ar y darn. Perffaith ar gyfer dathlu Diwrnod y Tywysoges Gwenllian ar Fehefin 12fed. Yn addas ar gyfer blynyddoedd 5 a 6.

Casgliad o daflenni gwaith yn seiliedig ar Llywelyn Ein Llyw Olaf. Casgliad yn cynnwys taflen gwybodaeth, taflen gwaith ar goeden deuluol tywysogion Gwynedd a thaflen gwaith ar gestyll sydd wedi eu henwi yn y daflen gwaith. Yn addas ar gyfer CA2. Perffaith ar gyfer Dydd Llywelyn Ein Llyw Olaf ar Ragfyr 11eg

Pwerbwynt am hanes Chwedl Llyn y Fan Fach a Meddygon Myddfai. Wedi ei gyfieithu o lyfryn 'Myth and Mystery' gan Brecon Beacons National Park. Taflen gwaith ychwanegol gyda chwestiynau yn seiliedig ar y Pwerbwynt. Yn addas ar gyfer plant 7+

Worksheet based on the poem George wrote about his marvellous medicine. Fill in the gaps to try and finish the poem. Suitable for children 7+.

Erthygl papur newydd ar wyrth fwyaf enwog Dewi Sant i Gyfnod Allweddol 2. Taflen i gyflwyno un o wyrthiau Dewi Sant ac i ymestyn gwybodaeth y disgyblion am rhai o'i wyrthiau arall. Disgyblion i ymchwilio i'w gwyrthiau arall a chreu erthygl eu hun.

A short reading comprehension about ladybirds based on the national literacy tests for Wales.

Reading comprehension on Spiders based on the national literacy tests for Wales. Suitable for lower KS2 - yr 3 and 4.

Cyfres o daflenni gwaith ar siapiau syml ar thema'r Nadolig i blant y Cyfnod Sylfaen. Pum daflen i gyd sy'n gofyn i'r plant rhifo neu liwio siapiau mewn llun Nadolig.

Gwaith darllen a deall ar fywyd Owain Glyndwr. Yn addas ar gyfer Blwyddyn 5 a 6.


Comprehension work based on traditional Welsh symbols - St.David, Love Spoons, St.Dwynwen and Leeks! Pupils read about these different iconic Welsh symbols before answering a variety of questions. Suitable for upper KS2.

A collection of worksheets based on Saint Dwynwen, that is suitable for upper Key Stage 2. The resource is a literacy worksheet and has elements such as reading, comprehension and poster work.

Taflen darllen a deall sy'n seiliedig ar y profion cenedlaethol. Yn addas ar gyfer plant Cyfnod Allweddol 2 yn arbennig 3 a 4.