68Uploads
7k+Views
604Downloads

Darllen a Deall ar bry cop yn seiliedig ar brofion llythrennedd cenedlaethol Cymru. Yn addas ar gyfer blant Blwyddyn 3 a 4 Cyfnod Allweddol 2.

Gwaith darllen a deall ar rai o adeiladau enwocaf y byd. Yn addas ar gyfer plant Blwyddyn 5 a 6.

Pecyn matiau geiriau - Ansoddeiriau, Berfau, Adferfau ac Enwau. Pecyn sy'n helpu plant i ehangu a chyfoethogi eu gwaith ysgrifennedig. Yn addas ar gyfer CA2.


Chwilair gwahaniaethol ar Noson Tan Gwyllt. Yn addas ar gyfer plant 7-11 blwydd oed.

Gwaith darllen a deall ar fywyd Owain Glyndwr. Yn addas ar gyfer Blwyddyn 5 a 6.

Dyma gasgliad o daflenni gwaith ar Santes Dwynwen, sydd yn addas ar gyfer Cyfnod Allweddol 2. Mae'r adnodd yn un sydd yn seiliedgig ar lythrennedd ac yn cynnwys agweddau darllen, darllen a deall a gwaith poster. Perffaith ar gyfer dathliadau Diwrnod Santes Dwynwen ar Ionawr 25ain


Information sheet and map work on Llywelyn The Last or Llywelyn Ein Llyw Olaf as he's known in Welsh. Perfect for Llywelyn Ein Llyw Olaf Day on December 11th Suitable for Year 5 and 6.


Comprehension work based on traditional Welsh symbols - St.David, Love Spoons, St.Dwynwen and Leeks! Pupils read about these different iconic Welsh symbols before answering a variety of questions. Suitable for upper KS2.

Erthygl papur newydd ar wyrth fwyaf enwog Dewi Sant i Gyfnod Allweddol 2. Taflen i gyflwyno un o wyrthiau Dewi Sant ac i ymestyn gwybodaeth y disgyblion am rhai o'i wyrthiau arall. Disgyblion i ymchwilio i'w gwyrthiau arall a chreu erthygl eu hun.

Dau chwilair wedi eu gwahaniaethu am greaduriaid y mor Yn addas ar gyfer plant 6 - 11.

Matiau geiriau ( posteri) Y Tymhorau - matiau geiriau lliwgar sy'n cynnwys y prif eirfa sydd angen wrth ysgrifennu am y pedwar tymor. Yn addas ar gyfer CA1 a CA2.

Cyfres o daflenni gwaith ar siapiau syml ar thema'r Nadolig i blant y Cyfnod Sylfaen. Pum daflen i gyd sy'n gofyn i'r plant rhifo neu liwio siapiau mewn llun Nadolig.


Comprehension work based on Owain Glyndwr's Rebellion. Suitable for Yr 5 and 6.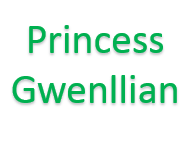 Princess Gwenllian - The story of Princess Gwenllian and her battle against the Norman army in south west Wales during the twelfth century. It includes the story and a series of questions based on the history.Ideal for celebrating Princess Gwenllian Day on June 12th. Suitable for Years 5 and 6.

Y Tywysoges Gwenllian - Hanes y Tywysoges Gwenllian a'i brwydr yn erbyn y fyddin Normanaidd yn ne orllewin Cymru yn ystod y deuddegfed ganrif. Mae'n cynnwys y stori a chwestiynau yn seiliedig ar y darn. Perffaith ar gyfer dathlu Diwrnod y Tywysoges Gwenllian ar Fehefin 12fed. Yn addas ar gyfer blynyddoedd 5 a 6.