63Uploads
5k+Views
413Downloads


Information sheet and map work on Llywelyn The Last or Llywelyn Ein Llyw Olaf as he's known in Welsh. Perfect for Llywelyn Ein Llyw Olaf Day on December 11th Suitable for Year 5 and 6.


Comprehension work based on Owain Glyndwr's Rebellion. Suitable for Yr 5 and 6.


Comprehension work based on traditional Welsh symbols - St.David, Love Spoons, St.Dwynwen and Leeks! Pupils read about these different iconic Welsh symbols before answering a variety of questions. Suitable for upper KS2.


Cyfres o daflenni gwaith ar y deuseiniau 'ae', 'ai' ac 'au'. Yn addas ar gyfer y Cyfnod Sylfaen, plant sydd angen help ychwanegol ym Mlwyddyn 3 a 4 neu i ddisgyblion Cymraeg ail iaith.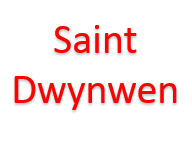 Resource on the theme of Saint Dwynwen's Day suitable for children in Year 2-3.Perfect for Saint Dwynwen's Day celebrations on January 25th Resource includes the story and two work sheets.

Fact sheet and comprehension task to show the connection between Wales and some of the early Presidents of America. Suitable for upper KS2 (9-11yr olds).

Taflen waith ar gyfer ysgrifennu cerdd acrostig ar y Gwanwyn. Yn addas i blant 6 -11.

Taflen darllen a deall yn seiliedig ar y profion cenedlaethol. Addas ar gyfer Cyfnod Allweddol 2 yn arbennig Blwyddyn 3 a 4.

Reading comprehension on Spiders based on the national literacy tests for Wales. Suitable for lower KS2 - yr 3 and 4.

Dau chwilair wedi eu gwahaniaethu ar anifeiliaid Affrica. Yn addas ar gyfer plant 6 -11.

Taflenni gwaith wedi eu gwahaniaethu ar sut mae'r Gwanwyn yn effeithio'n synhwyrau. Yn addas i blant y Cyfnod Sylfaen.

Dyma'r mynediad ar gyfer yr adnodd sef prototeip app cwestiynu yr ydym wedi bod yn datblygu. Gallwch ddewis pa iaith ac yna y fath o gwestiynau Bloom. Gallwch naill ai glicio ar y cwestiwn neu ganiatáu i'r system ddewis y cwestiwn ar hap o'r math o gwestiynau Bloom (Deall, Cofio, Cymhwyso, Gwerthuso, Dadansoddi a Chreu).

A short reading comprehension about ladybirds based on the national literacy tests for Wales.