56Uploads
2k+Views
235Downloads

A simple worksheet in black and white for ready photocopying. Students need to be able to work out the type of bonding from the name, and then match the type of bonding to the properties.

This reinforces balancing charges on anion and cation, and the structure of these ions.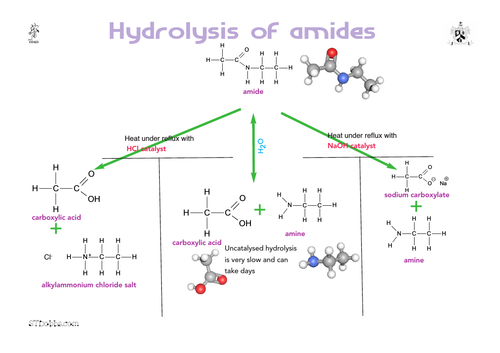 A simple poster or revision display which uses colour to make the hydrolysis of amides engaging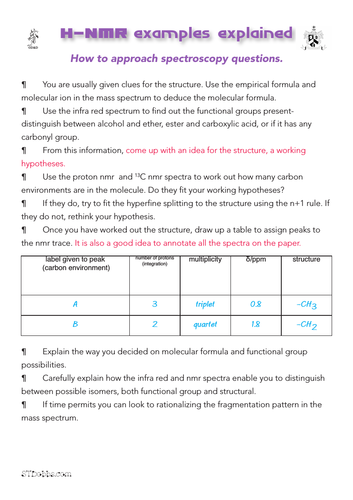 Gives a few pointers on how to go about these long answer questions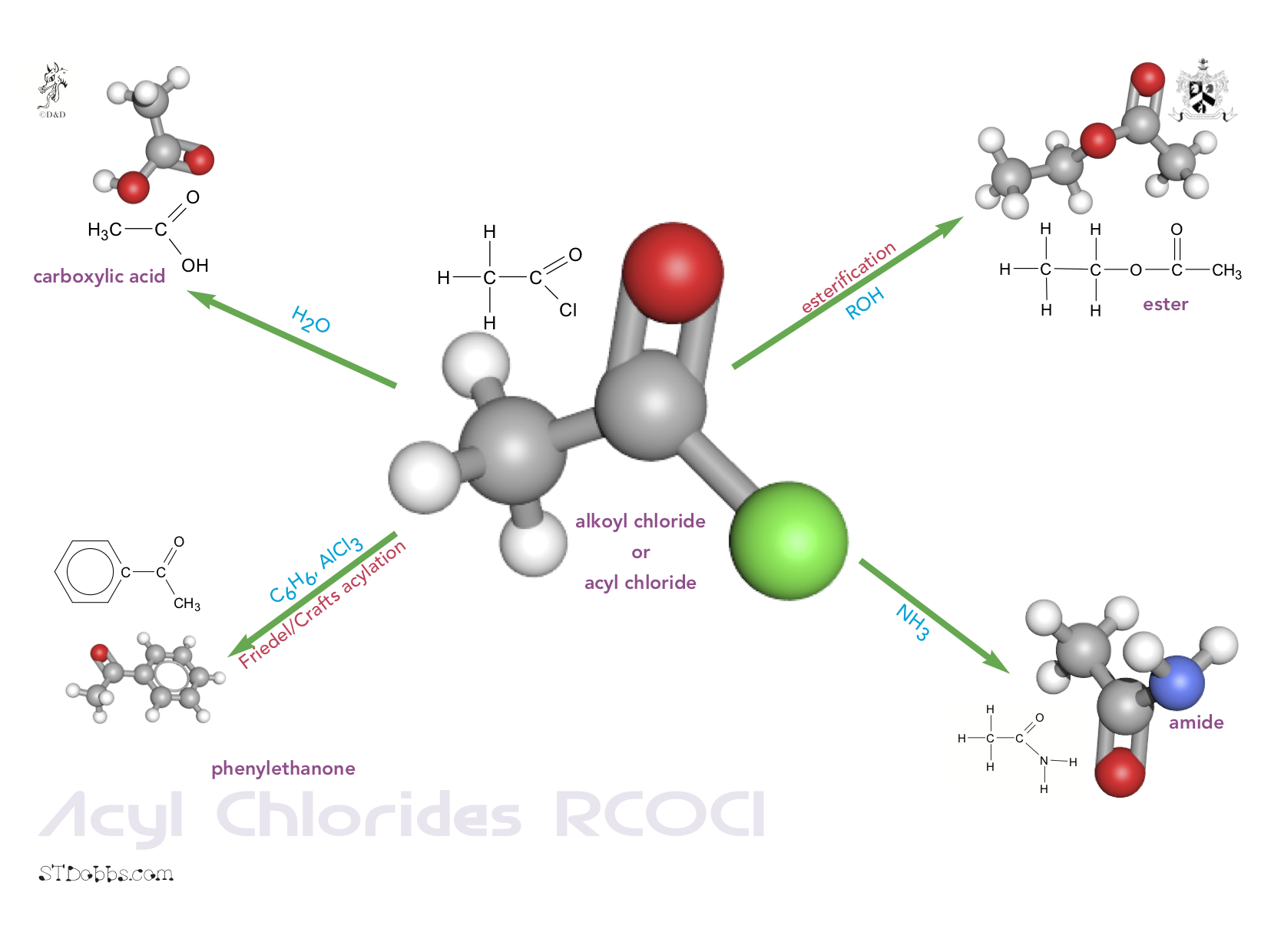 a few colourful revision diagrams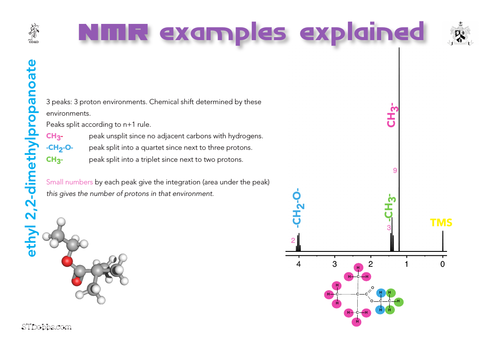 NMR examples explained: ethyl 2,2-dimethylpropanoate

Some synoptic questions in the form of an interactive web-based crossword. Unzip the file and double click on the index (Works with edge, chrome and firefox, but not safari)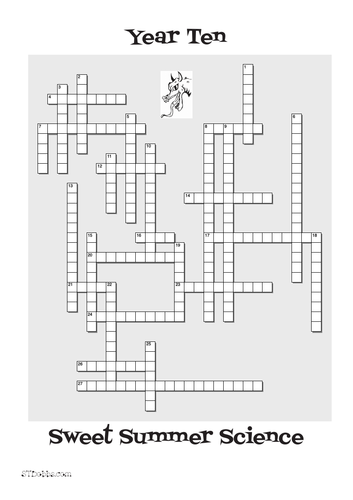 A readily photocopiable crossword which covers AQA science terms for year ten. Comes with answers. I have included an interactive version, should you wish to do it with a class on the whiteboard. Simply click on 'index'

A presentation to augment my displacement reactions worksheet, with answers to problems.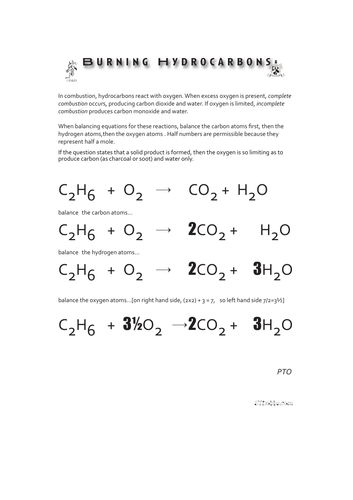 A simple black and white worksheet of two sides, with questions on balancing equations for the combustion of hydrocarbons.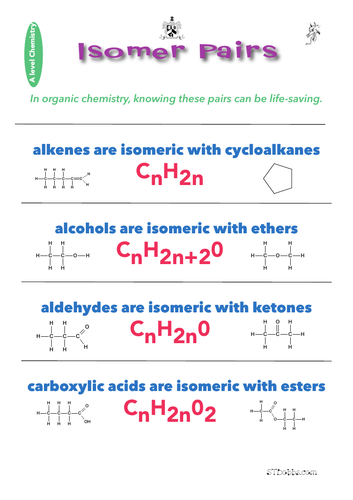 In organic chemistry, knowing these pairs can be life-saving. For display in any A level chemistry lab.

A simple revision poster on organic analysis for AQA A level chemistry.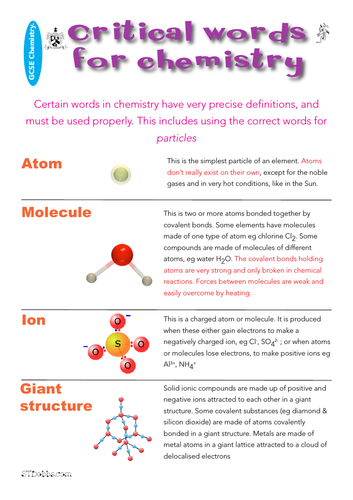 Students need to be reminded to use the correct particle words in the right context. This simple poster could draw their attention to this.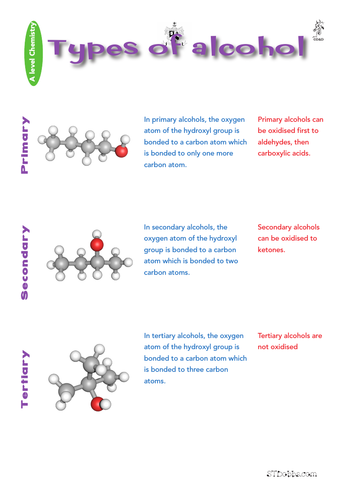 This is a very simple revision sheet or poster showing the difference between primary, secondary and tertiary alcohols.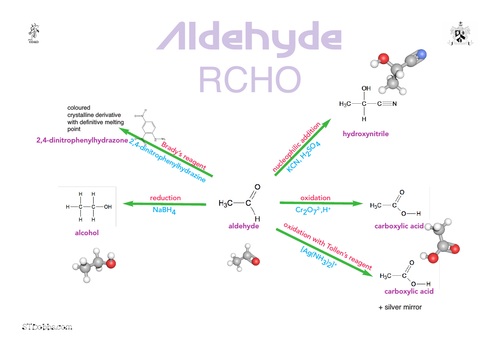 A colourful summary of the reactions of aldehydes which could be displayed on a noticeboard or given as a revision resource (print in colour!)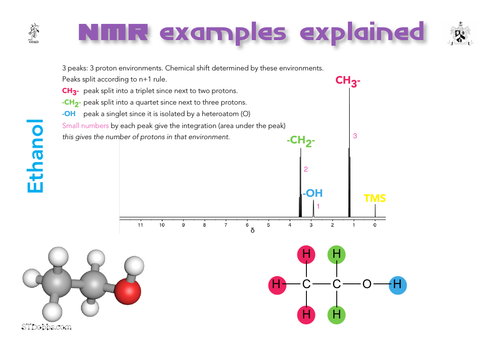 A colourful explanatory poster explaining the nmr spectrum of ethanol.