46Uploads
2k+Views
209Downloads
Simply drag the configurations to the correct box, if it is correct it will stick and you will receive praise, if not it will invite you to try again. Open in a flash-enabled browser or windows media player, and maximise the window. I am working on a version for html5. Useful for reinforcing the basis of the periodic table.
This reinforces balancing charges on anion and cation, and the structure of these ions.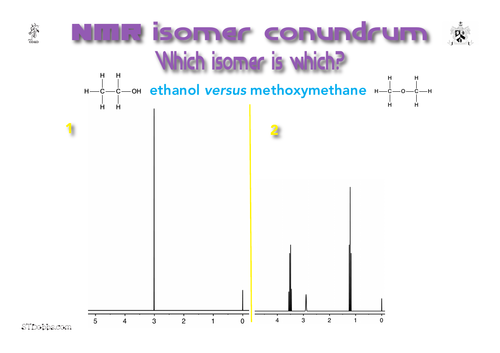 Use the proton NMR trace to distinguish which is which.