71Uploads
3k+Views
440Downloads

This could be used as an AFL around the whiteboard. Open the html document by double clicking. Students drag the molecular model to the correct shape. If it's correct it sticks.

Useful as a starter round the board. Drag the models next to the correct name. If it is correct it will stick, if not it won't. This tests understanding of functional groups and different types of molecular model. Double click on the FuncDragAndDrop.html file, and you're there

Double click the particles.html file. Drag the picture to the best description. Distinguish between pure elements, pure compound and mixtures of both. Good AFL around the board to check understanding of particles.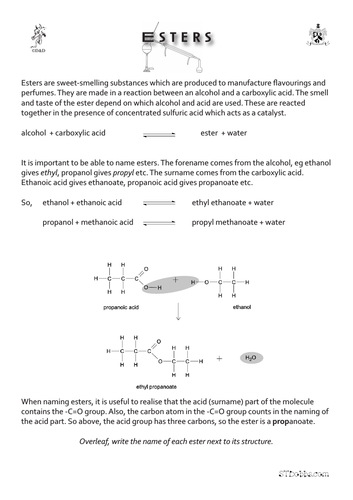 Introduction on the front, eleven questions on naming esters on the back. All in black and white for photocopying cheaply. To save you some time. Useful for GCSE, but could be used at A level.

Drag the structure to the name and drop… If it is correct it sticks. Useful around the whiteboard for AFL. Simply open the html file.

Simply drag the configurations to the correct box, if it is correct it will stick and you will receive praise, if not it will invite you to try again. Open in a flash-enabled browser or windows media player, and maximise the window. I am working on a version for html5. Useful for reinforcing the basis of the periodic table.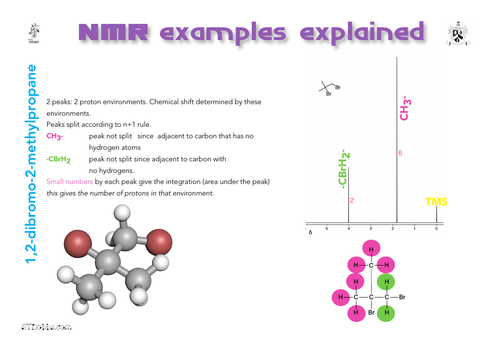 Part of my bundle of simple explanations of examples or proton NMR.

Make things move A simple animation of paper chromatography of food dyes… however, unlike the real practical, no streaking occurs, so students can get a feel for what should happen, not what actually does happen.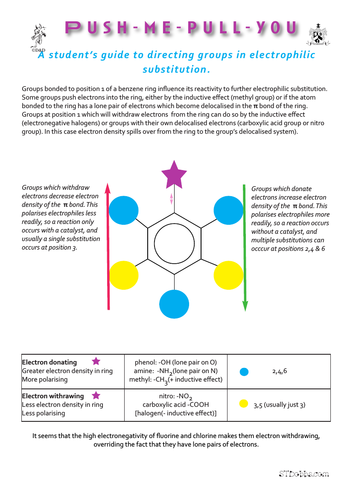 This is my attempt to simplify this difficult topic. It may be of some use to some students.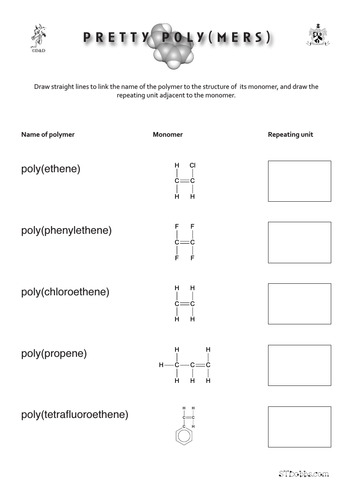 This is a very simple worksheet. Link the name of the polymer to its monomer. Then draw the repeating unit. A drag and drop version may follow. Watch this space.

Double click on pretty poly(mers).html, and the activity will open in you browser. Simply drag the structure of each monomer to the box next to the name of the polymer. Good AFL around the whiteboard. A paper version is also available. Suitable for GCSE and A level students.